J.P. Watts' debut feature, The War Below recounts the fascinating story of William Hawkins and his band of merry men, who are sent to the front line during World War I in hopes of helping the war effort. What ensued was astonishing and ground-breaking.
William Hawkins (Sam Hazeldine) is a patriotic man with a big problem – for all his love of country, his poor health and failed medical screenings keep him firmly stuck on English soil. With every man who can be spared sent to fight for his nation in 'The Great War', Hawkins' pride is greatly hurt by his inability to prove his mettle. This wounded ego, together with a sense of shame and a burning desire to prove his worth, is further compounded by the significant social stigma faced by men who did not serve, with most considered either cowardly or weak.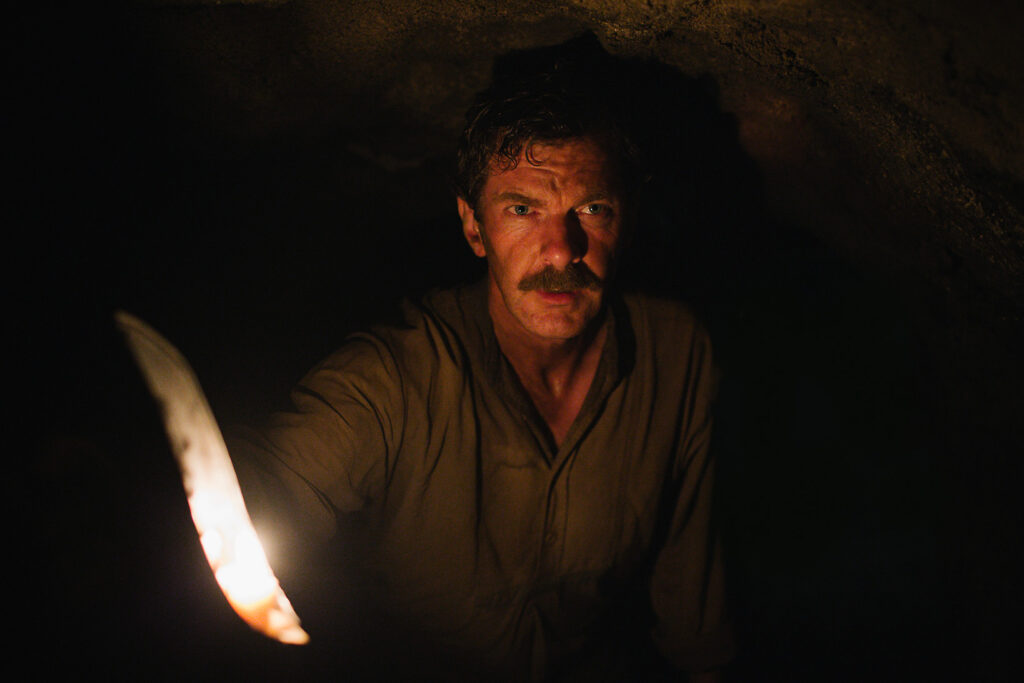 Unable to accept his situation, he leaps into action when an unexpected visit to his workplace by Colonel 'Hellfire' Jack (Tom Goodman-Hill) offers his best chance to serve on the front. But war is not what he envisaged, and he soon finds himself trapped in the heart of battle alongside his crew, horrified by the destructive reality of the conflict even as he's drawn to the fire by the ever-glorious pull of patriotism. 
Unsurprisingly, the focus of the film is the digging effort that ultimately saw the Allies succeed at the Battle of Messines; however, there is also a great deal of time spent exploring broader political themes. These topics include the quality of life on the frontline and the abhorrent way in which classism permeated life in the barracks – both in regards to military rank and discussions of one's status in peacetime Britain.
Our brave heroes face near-constant abuse from superiors and fellow soldiers alike, with issues such as name-calling, ostracism and a general dismissal of their role in the war repeatedly brought up. Seen as little more than lower-class sewer rats hiding from the real fight, the beleaguered team of diggers remain steadfast in their devotion to the job, despite the intense pressure they are forced to work under and the insulting lack of recognition. Understandably however, cracks do begin to emerge, culminating in some ugly fights that leave no man unblemished. The result is imperfect yet deeply likeable characters for whom you want to root.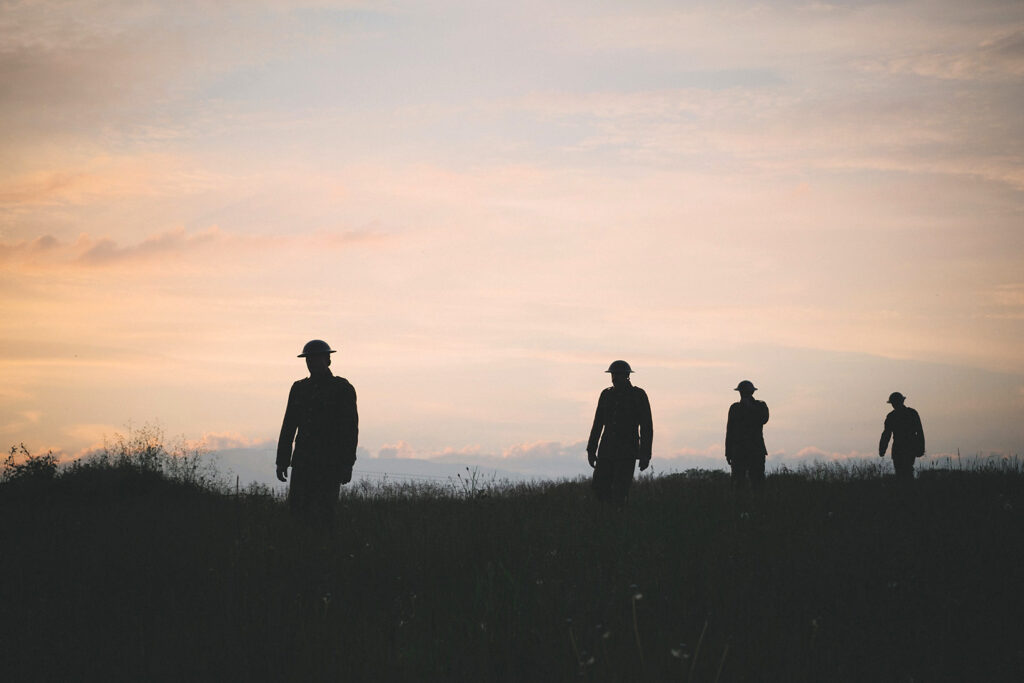 All the cast do a commendable job portraying likeable, imperfect characters who are all the more impressive for how human they are. In particular, two performances stand out: that of Hazeldine and Elliot James Langridge, who brings with him a remarkable talent for winning the audience's hearts, even in a smaller role like that of George MacDonald.
Both are excellent in The War Below, offering some of the most touching moments in the film. It is a joy to watch them grapple with a fairly limited script, creating complex characters for whom you can't help but root despite the very little background we are able to glean.
While The War Below is an engaging film that succeeds both in entertaining the audience and shedding light on a little-known battle of the First World War, in no way is it perfect. Its biggest issue, without question, is how little time is spent with the characters. Indeed, so much time and focus is given to establishing the context of war and explaining the mission that we reach the credits having learned very little about the men whose story we supposedly watched.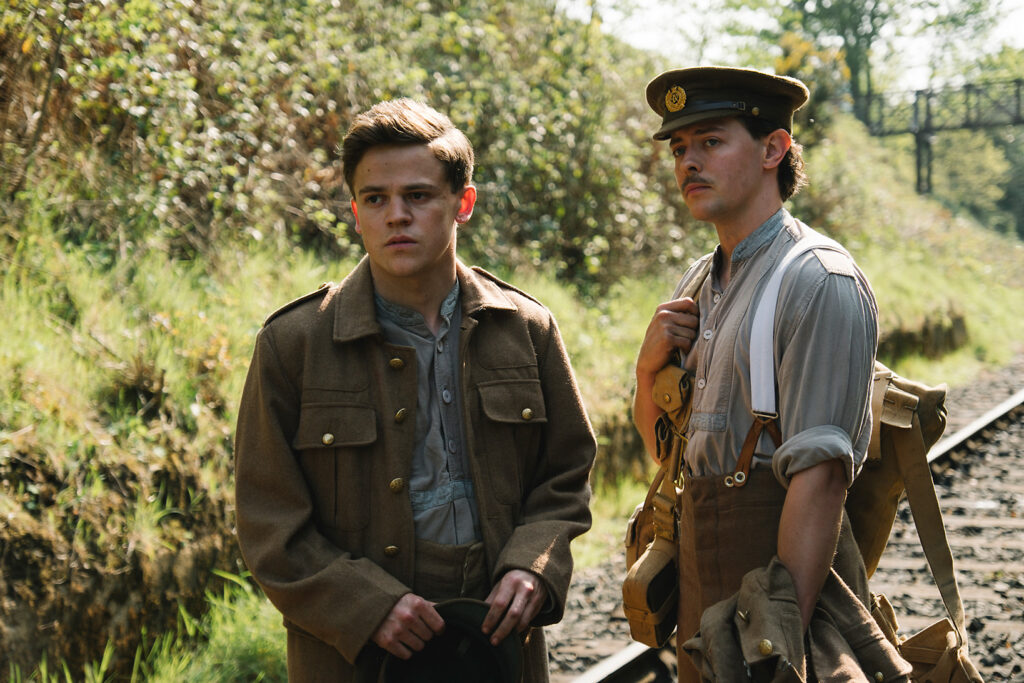 This can, at times, be extremely frustrating – especially when paired with the repeated use of time jumps to hurry the plot along. At times, this reviewer even found herself wishing Watts had chosen to tell this story through a limited television series instead of a feature film, so that more time could be spent peeling back the layers on our leads and their stories.
Despite the occasional hiccup though, Watts does an admirable job of telling this fascinating tale in just 90 minutes and the result, while not entirely satisfying, is an entertaining watch. A film with which to pass a pleasant evening, though perhaps not one we'd rush out to see again.
The War Below will be released in cinemas and on digital platforms in the UK and Ireland on 10th September 2021.