M. Night Shyamalan's new thriller Old is an exploration of what it means to age, confronting decay and death over an extremely condensed period of time. A family of four escape to a resort for one last family holiday before the parents divorce. On the advice of the resort manager, the young family visits a secluded beach – alongside three other groups of holiday goers – for a day promising peace and relaxation.
Of course, a pleasant day by the ocean wouldn't make for a very Shyamalan-esque film.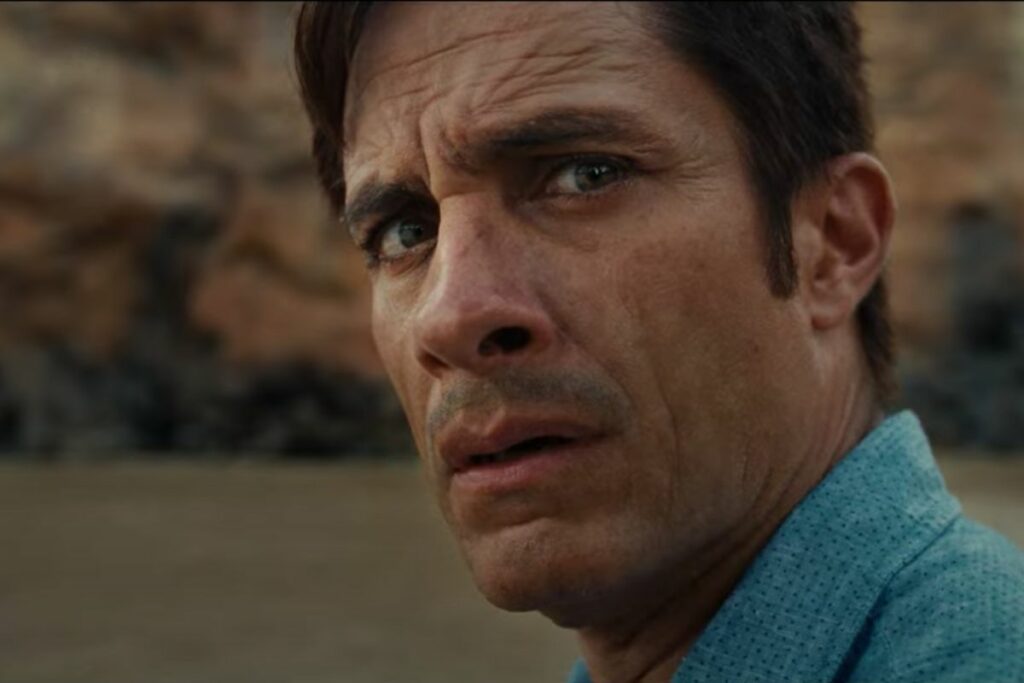 These people soon find themselves stuck on this beach. Floored by unbearable headaches whenever they try to leave, their bodies begin to age rapidly. In a matter of mere hours, they could all be dead.
Old forces its audience to confront the realities of ageing and its impact both on the physical body, and the mind. Psychologically thrilling, this film makes great use of intense and visually terrifying scenes and unpredictable character actions to build tension and suspense. Undoubtedly, Old will keep you on the edge of your seat.
In the end however, the core of the film is slow, sad, and despairing. As death quickly and inevitably approaches, the characters that the audience has grown attached to deteriorate, helpless against a force they do not understand.
It is in this that the acting must be applauded: in particular, is in both of these that you must applaud the acting that took place, to be able convey both those emotions at once. In particular, Thomasin McKenzie and Alex Wolff, who play the youngest of our focal family, Maddox and Trent, convincingly convey a cocktail of helplessness, terror, confusion, and grief.
Rufus Sewell and Abbey Lee, who plays the doctor Charles and his young wife Chrystal, enact some of the film's most terrifying moments, playing the psychological trauma and physical horror with incredible skill. Their performances are something viewers aren't likely to forget.
A question that always crops up when it comes to Shyamalan movies is, what is the twist? Is it a good one? Do you see it coming? Is it all worth it?
And the answer is… kind of.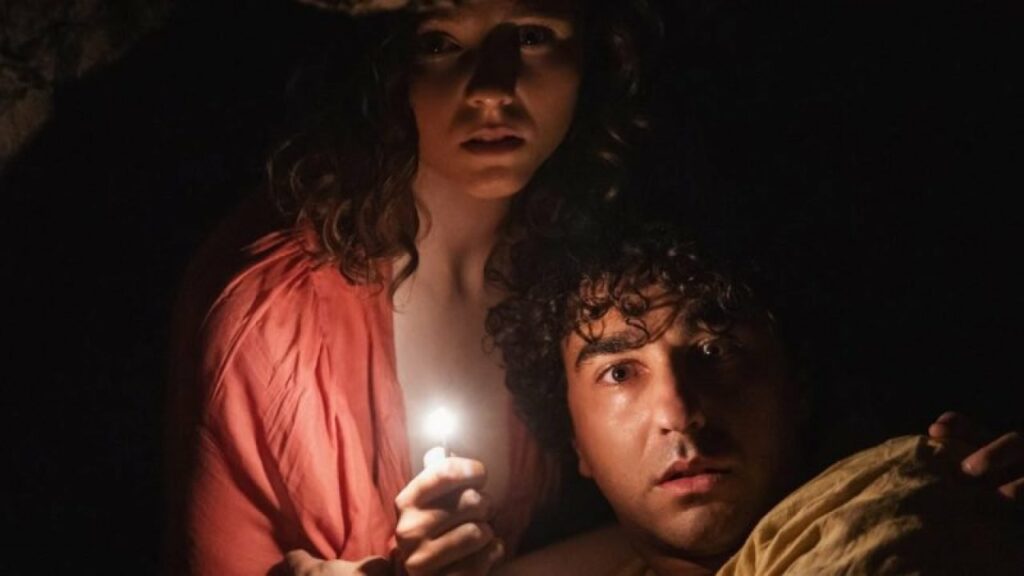 Without giving too much away, one certainly needs to suspend their disbelief in order to enjoy all Old has to offer. The answer need only make sense in this fictional world, after all. The signature twist is revealed quite close to the film's end, which also works to create a strange sense of distortion when compared to the film's otherwise deliberate pacing; if you can accept the story at face value though, Shyamalan does raise some fascinating philosophical questions.
Old is both a terrifying psychological thriller, and a solemn tale on what it means to grow old. Showcasing some amazing performances from the ensemble cast, gorgeous scenery, and wonderfully grotesque body horror, Old is absolutely one to watch.
Old is out now in cinemas.