Of Animals and Men is a documentary following the story of Antonina and Jan Żabiński, the couple in charge of the renowned Warsaw Zoo before and during the Second World War. In Nazi-occupied Poland, the couple saved the lives of up to 300 people, many of them Jews, by keeping them safe and hidden in the zoo's many empty animal enclosures, and in their home. Their story also served as the basis for Niki Caro's 2017 film, The Zookeeper's Wife.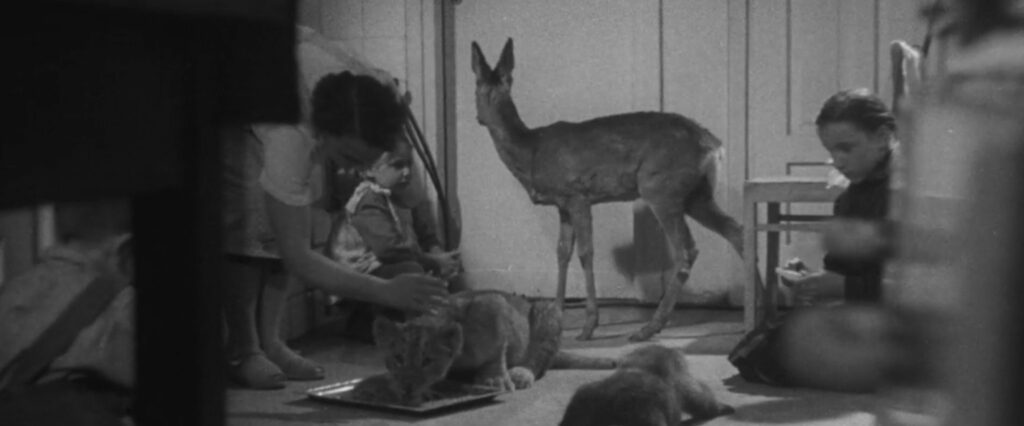 Of Animals and Men spends its opening act exploring what life looked like for the animals at the zoo, how Jan and Antonina were as a couple and as parents, and their work in animal conservation. The film shows archival footage of lynx and tiger cubs and hawks standing guard within the family home. Already it creates this strange, almost magical rendering of what this unusual home would have felt like.
It then proceeds through the invasion of Poland. It speaks of the bombs that dropped on the Zoo due to its strategic placing for warfare – and bear in mind that this includes archival footage showing the deceased animals after the fact. Through Antonina's words, viewers hear details of how the Nazis arrived and took away those animals which "the Germans would find interesting", to be relocated to German zoos. Those animals that didn't interest them however, were to be killed. Footage shows the site's transformation from renowned zoo to a secret refuge for the persecuted.
Tying all the archival footage together are Antonina's words (voiced by Maria Pakulnis), relaying anecdotes, explaining various situations, and discussing how she felt at the time. She also discusses her children, Rys and Theresa. Theresa herself appears in the film, discussing her parents and the life she remembers at the zoo.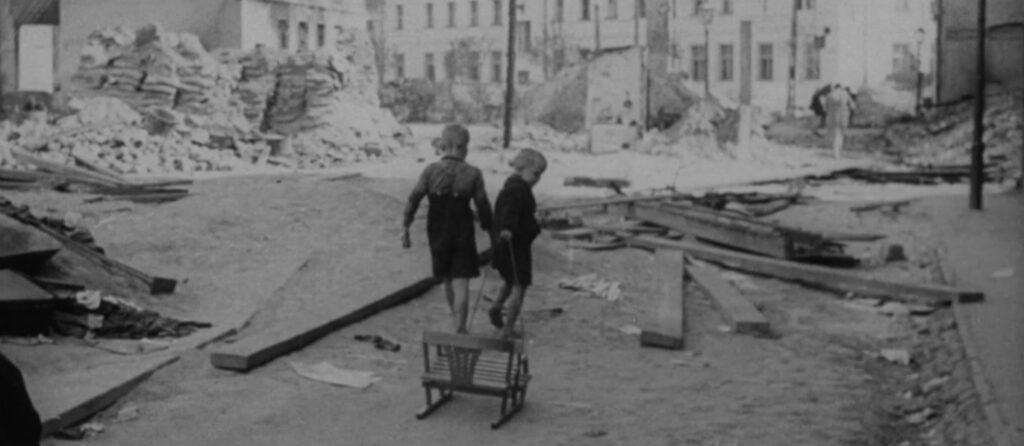 Of Animals and Men also showcases the stories of those individuals who found shelter in the depths of the deserted zoo: a man who recalls staying in the Żabińskis' house with his sister, while his parents slept in the lion enclosure. He remembers the incident that forced them on the run, and having to cover his sister's mouth to ensure silence as they are almost caught. Snapshots of survivors' experiences add texture and weight to the Żabińskis' actions.
Filmmaker Lukasz Czajka clearly prioritises authenticity in his presentation of events, centring the family's voices rather than speaking for them or trying to guess at their experiences. This creates a closer connection between subject and viewer, effectively building empathy and tension.
Of Animals and Men is a short documentary with a good focus on the life of the Żabiński family and all that they did during the Nazi occupation of their country. It is undeniably an interesting watch, one that is as affecting as one would expect given the subject matter.
Of Animals and Men premieres in Los Angeles, July 23rd. UK release date TBA.