The Father may well be the most heart-breaking feature film released this year. Having deservedly won Best Actor at this year's Oscars (though the event was sadly marred by the awarding body's baffling decision to move this award last – seemingly banking on the award going to the late Chadwick Boseman for Ma Rainey's Black Bottom and ending the night with an emotionally rousing tribute to the actor), Anthony Hopkins delivers an astonishing performance as a man battling dementia in Florian Zeller's assured directorial debut, based on his own stage play.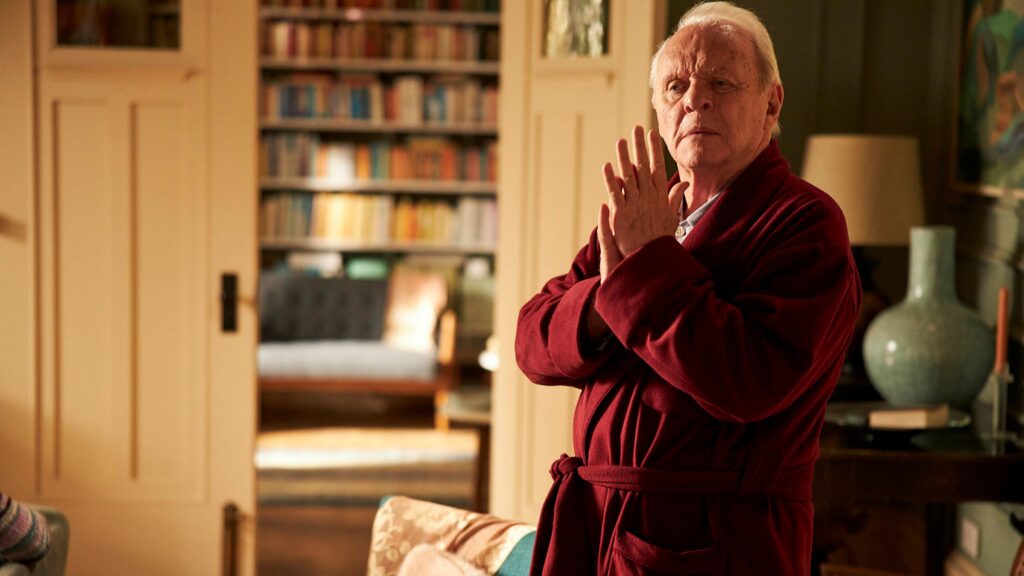 With a screenplay written specifically with Hopkins in mind, Zeller's The Father follows Anthony, a retired engineer and widower who lives alone in his gorgeously spacious London flat. Often visited by his daughter Anne (Olivia Colman), Anthony seems to be enjoying the relaxed lifestyle that comes with being a seemingly well-off octogenarian.
And yet, the audience is quickly made to realise, not all is as it seems in this man's world. Anthony has dementia. Subject to sudden bouts of anger, unexpectedly playful or flirty interactions, toxic cycles of paranoia, his behaviour oscillates on the line between genuine fear at not understanding what is going on around him, and fury at his (or others') own perceived flaws and ineptitudes.
What's perhaps most intriguing about The Father is that despite being pegged as a dementia drama, it is one with distinct notes of psychological horror. Zeller puts his audience inside Anthony's head and offers no respite throughout the film's runtime. What we assume to be real can, at any moment, be shown to be imagined; time slips away from us, the décor shifts and transforms in our periphery, scene sequences are disordered, those around us appear and disappear without notice. It's distressing and disorientating, and sends the audience spinning, unable to find stable footing long enough to assess the situation.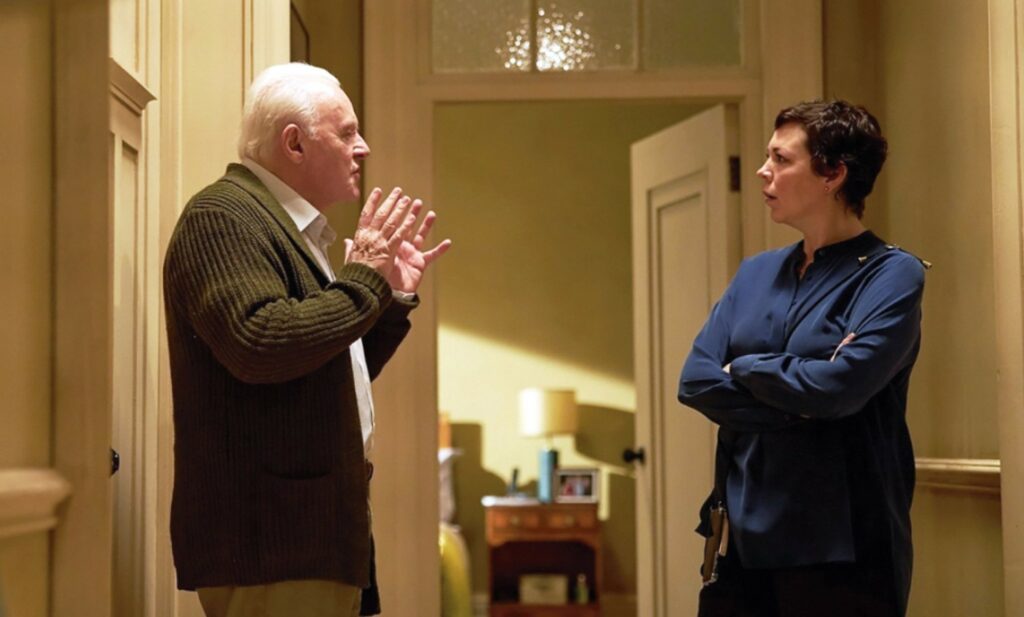 So must Anthony feel, unsure of what's real, where and when he is, and even (most painfully) who he is. Even the people in his life refuse to be anchor points, as their faces transform, and the context of their lives keeps altering.
The Father is as visceral an experience as any horror or thriller feature, with the added quality of being emotionally devastating. The all-star supporting cast, which includes Imogen Poots, Mark Gatiss, Olivia Williams, and Rufus Sewell, are each pitch-perfect in their respective roles, neither drowned out nor overpowering opposite Hopkins. In turn, Hopkins offers a true powerhouse performance as the titular father, confidently supported with quiet power by Colman.
Florian Zeller's The Father is unmissable; a haunting, delicate masterpiece that conjures incredible empathy, understanding, fear, and grief for its characters, and will sit with you for a long time to come.
The Father is out now in cinemas.