Zack Snyder's Army of the Dead starts as a ridiculous, escapist zombie-heist movie set in Las Vegas, and devolves over its 2-and-a-half-hour runtime into a big, dumb, predictable action romp.
The opening credits sequence is a particular standout, a darkly hilarious exposition of how zombies came to overrun Sin City. Set to 'Viva Las Vegas' (of course), snippets show an undead Elvis impersonator, sparkly showgirls devouring a man in a bubble-filled hot tub, and pageant queens in brain-splattered dresses feasting on Hawaiian shirt-wearing tourists as coins rain down from slot machines – all of whom have been zombified in the space of minutes. It's bright, it's fun, and it's suitably gory.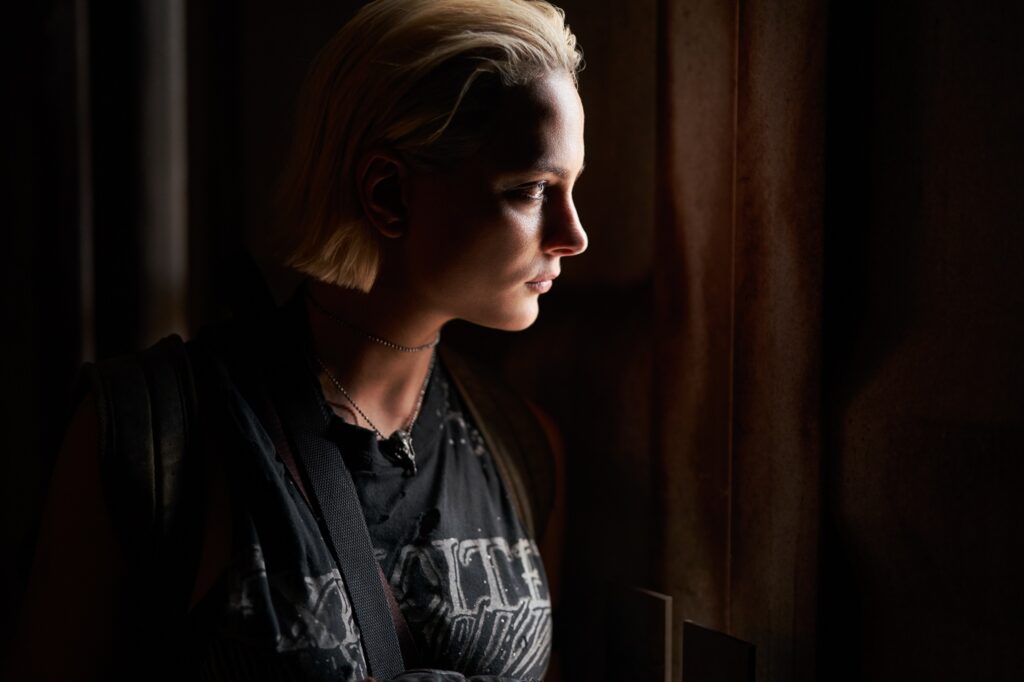 Some time later, Scott Ward (Dave Bautista), an ex-Vegas local and zombie war hero now working a burger joint in the desert, is approached by casino boss Bly Tanaka (Hiroyuki Sanada) with an intriguing offer: Gather a team and break into the now walled-off and zombie-infested city, break into a casino vault and retrieve $200 million, and be in and out before the US government drops a nuclear bomb on the quarantine zone. Easy as pie.
And if you were wondering, the nuking of the city is scheduled to happen on the 4th of July because – and this is quoted verbatim – the President thought it "would look cool… [and] kind of patriotic". Still not quite on the level of Trump's 'my button is bigger than yours' tirade, but we're getting there. When it lands, Snyder's tendency for deadpan humour is certainly one of the highlights of Army of the Dead.
Then ensues the classic Ocean's Eleven-style assembling of a ragtag heist team, including Scott's old friend and mechanic Maria (Ana de la Reguera), the chainsaw-wielding Vanderohe (Omari Hardwick), an offbeat and cynical pilot (Tig Notaro, CGI'd in at the last minute), a zombie-killing online influencer (Raúl Castillo), a safe cracker way out of his depth (Matthias Schweighöfer), and a few more bodies picked up along the way – Scott's estranged daughter Kate (Ella Purnell) amongst them. The quirky characters and intra-team dynamics may only be outlines, but that doesn't stop the overall picture from being very entertaining.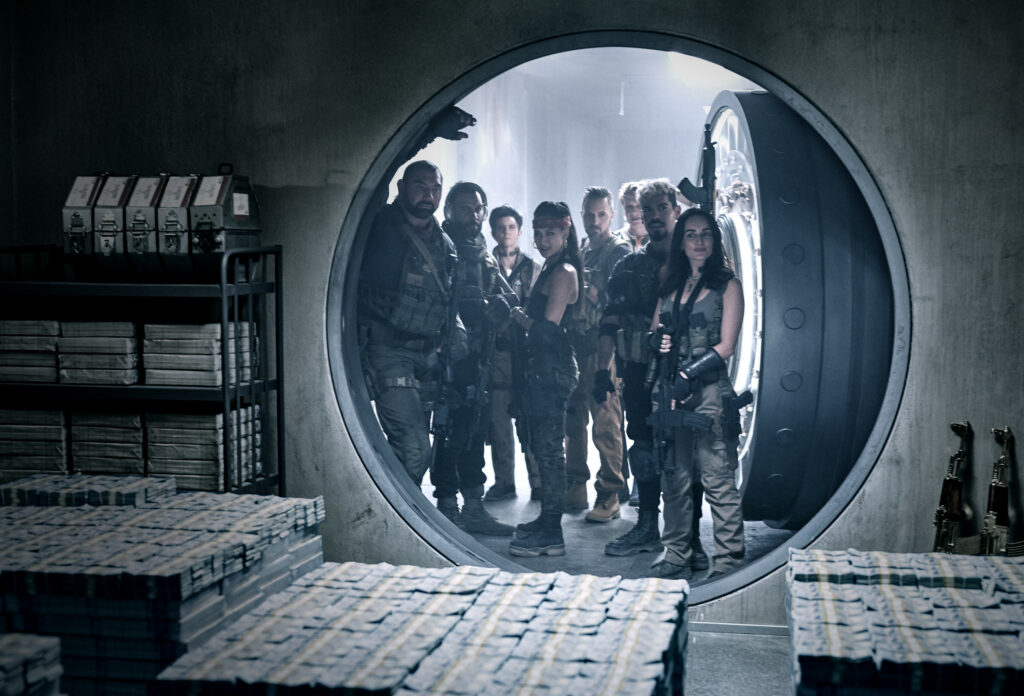 And from the moment the team has passed the quarantine limit and encountered the zombie tiger Valentine (not a spoiler!), things play out in a very straightforward and predictable manner. Sure, there are hints at a more complex underlying mythology surrounding the alpha zombies vs. regular zombies, but any possible novelty on that front is firmly stunted, as Snyder prioritises one relentless action sequence after the other. The last act flags as a result, the tone skewing away from the darkly comic and into the nihilism that's defined the zombie genre for the last decade (look no further than The Walking Dead as a prime example). It truly is a shame that Army of the Dead couldn't keep up the energy it established in those opening sequences.
Regardless, Snyder's latest offering remains a great slice of escapist, zombie-filled, nonsensical fun – complete with plenty of explosions, the threat of nuclear doom, undead big cats, the incredible use of The Cranberries' 'Zombie', and bucketsful of '80s style macho one-liners. And after the year we've collectively had, who can object to that?
Army of the Dead is out on Netflix from March 21st.