Elizabeth Brundage's horror novel, 'All Things Cease to Appear', gets the Hollywood treatment in Netflix's latest horror release, Things Heard & Seen. Written for the screen and directed by husband-and-wife duo Shari Springer Berman and Robert Pulcini, the film centres on Catherine and George Claire (Amanda Seyfried and James Norton), a young married couple adjusting to life with their young daughter in their new home in rural, upstate New York.
George, who has secured a teaching position at a nearby liberal arts college, is clearly the engineer behind the family's exit from Manhattan while Catherine, an accomplished art restorer, initially tries to embrace the new chapter but cannot seem to hide her growing resentment towards the move.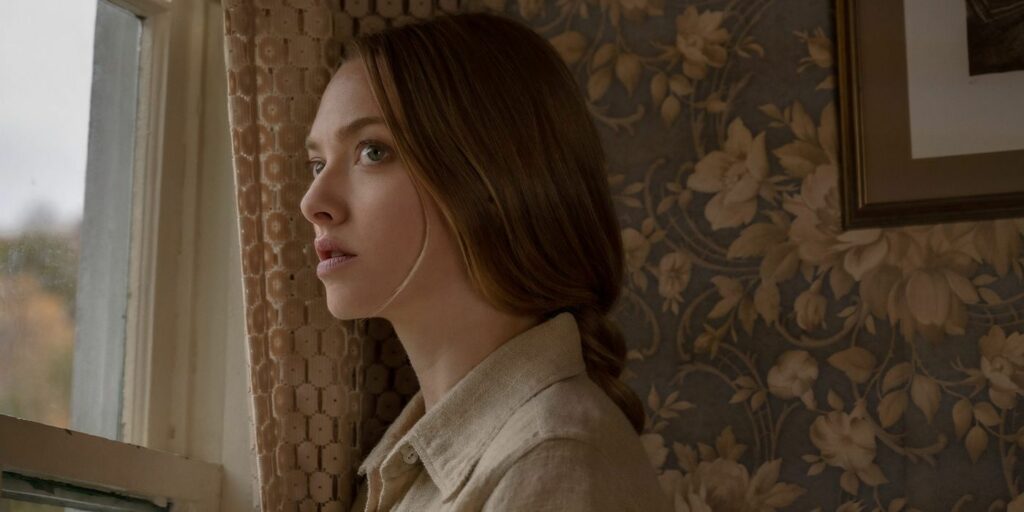 The young family quickly settles into their new lives and while George enjoys the perks of being a charming young professor, complete with a cult-like following of his young female students, Catherine grows increasingly isolated and quietly relapses into an eating disorder.
Shortly after, Catherine begins observing strange occurrences in the house – a noticeable smell of exhaust fumes, the sound of the untuned piano playing by itself, and a ring that appears out of nowhere on the windowsill. These happenings soon evolve into actual ghostly apparitions. Unlike typical protagonists of films of this ilk however, Catherine finds herself not afraid but captivated.
Unsurprisingly, her increasingly narcissistic husband dismisses her claims as the result of her over-consumption of alcohol and refusal to eat, but Catherine finds validation and support from unlikely sources. George's boss, the warmly paternal Floyd DeBeers (F. Murray Abraham) also holds firm spiritual beliefs and confirms Catherine's instinct towards the house. Similarly another teacher, Justine Sokolov (Rhea Seehorn of Better Call Saul in a terrifically scene-stealing role), takes Catherine under her wing and proceeds to keep a close eye on George, towards whom she cannot hide her suspicions.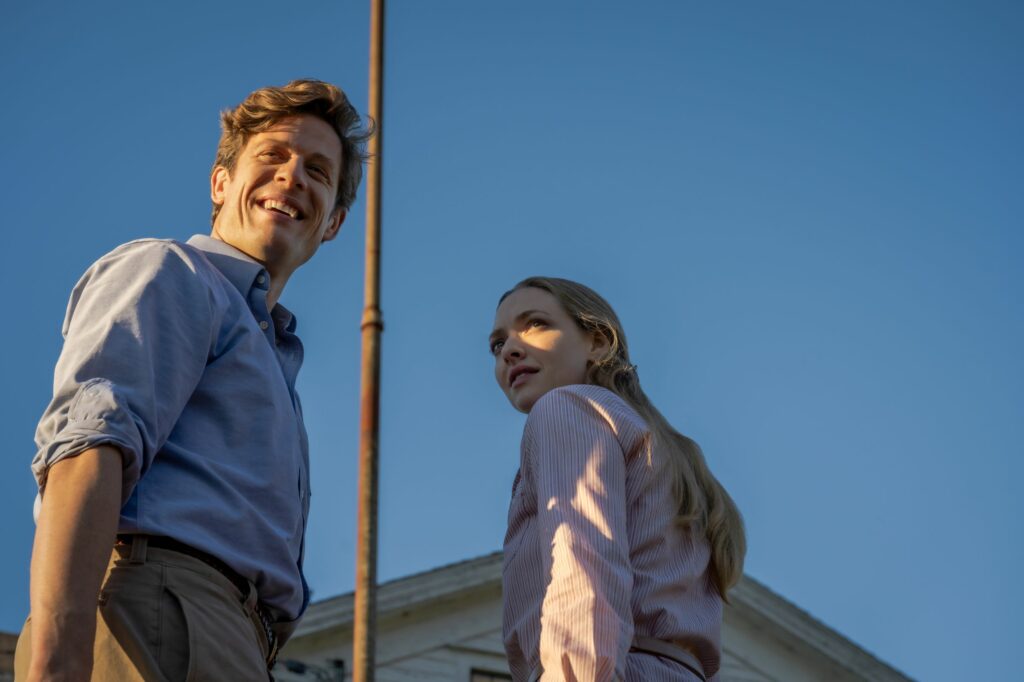 As the film progresses and George and Claire's marriage worsens, the supernatural presence in their house intensifies, culminating in a dramatic and explosive climax. Seyfried is, as always, on hugely compelling form as the wide-eyed and initially meek wife who soon finds her voice in her marriage. Likewise, James Norton is perfect as the philandering and self-absorbed professor with a fragile ego and dubious past. Rounding out the wonderfully selected cast is Natalia Dyer (of Stranger Things fame) in a small role playing a pretty, young student who catches George's eye early on.
In the cinematic realm of horror, the haunted house sub-genre is certainly saturated, and it's difficult to find new releases in this territory that feel truly original and resist straying into the dreaded realm of cliché. Things Heard & Seen is not entirely void of said cliché, but Springer Berman and Pulcini certainly inject originality into their offering.
Unlike other films from this canon, the supernatural entities dwelling in the house are not the main source of drama. Instead, Springer Berman and Pulcini prioritise the deterioration of their characters' marriage within the narrative, while relegating the house's ghostly activity to a secondary plot. Furthermore, the directorial duo portrays this supernatural activity not as malevolent, as is tradition, but as protective of Catherine. The ghosts do not torment her, offering instead some spiritual comfort and solidarity as she navigates her increasingly toxic marriage.
Through their creative and directorial choices, Springer Berman and Pulcini's film functions not as an age-old haunted house narrative, but instead as an effective portrait of psychological mistreatment, power imbalance, and a long-term relationship breakdown. And while it may not be entirely deserving of its two-hour runtime, Things Heard & Seen is nonetheless a hugely watchable psychological horror that boasts an outstanding cast and a fresh take on a classic trope.
Things Heard & Seen is out now on Netflix.