In the four-part YouTube documentary Demi Lovato: Dancing with the Devil, the 28-year-old singer and actress speaks openly about her struggles with self-worth, addiction, eating disorders, depression, and sexual assault, with her highly publicised, near-fatal 2018 overdose serving as the nexus for these various discussions.
This isn't the first time that Demi Lovato has confided in her audience by way of a documentary, perhaps an inevitable consequence of having grown up in the spotlight. In 2012, she chronicled her recovery after leaving rehab for the first time, charting her subsequent return to music in MTV's Demi Lovato: Stay Strong. This was followed in 2017 by Simply Complicated, in which Lovato famously disclosed a bipolar disorder diagnosis and admitted she was dishonest about the outcome of her recovery five years prior, revealing that she was under the influence of cocaine while discussing her sobriety in Stay Strong.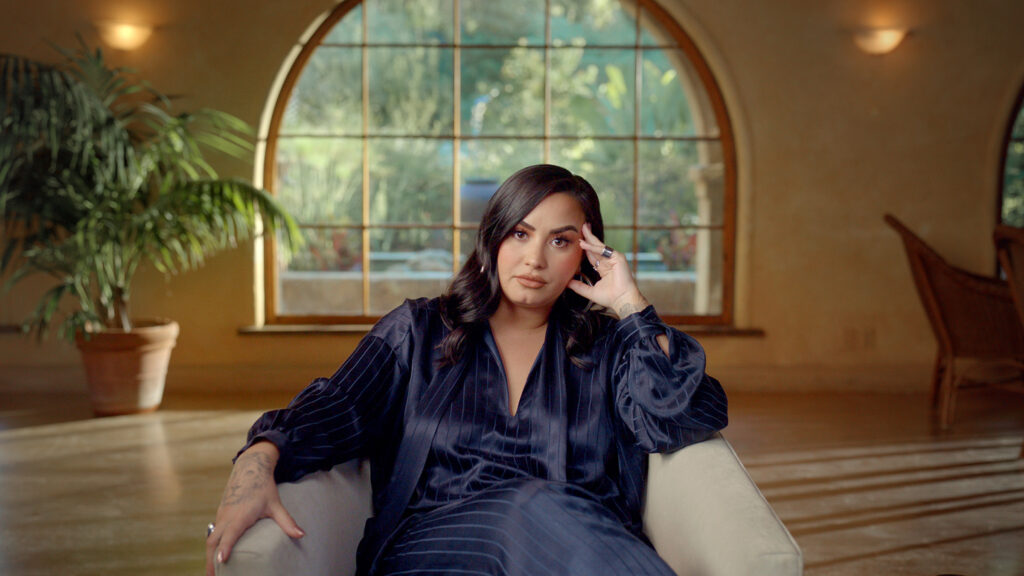 There's a tendency for media and audiences to praise celebrity documentaries by labelling them "tell-all". Of course, as Lovato herself has previously demonstrated, that is rarely the case. Particularly for figures still actively in the public eye or those working in the entertainment industries, unsavoury details will be sanitised to a degree to protect the subject and their inner circles, and to safeguard their careers. With Demi Lovato: Dancing with the Devil however, "tell-all" really is an appropriate descriptor.
And yet, despite the harrowing level of detail the documentary goes into, never once can it be accused of yielding to sensationalism. Told through interviews with friends, colleagues, family, professionals, and Lovato herself, director Michael D. Ratner delicately chronicles the artist's journey before, during, and after the 2018 accidental overdose in a way that allows Lovato to tell her own story. It's perhaps an overused phrase, but after being denied ownership of her story for so long, Dancing with the Devil really does allow Lovato to reclaim her narrative.
Events that would have made for shocking headlines – like revealing that Lovato suffered three strokes, a heart attack, multiple organ failure, permanent brain damage and eyesight problems in the aftermath of her overdose – are given the space and context needed to ground the documentary in empathy and understanding. And when Lovato shares that she lost her virginity to rape while working on the Disney Channel, or that she was sexually assaulted and left for dead by her heroin dealer, Dancing with the Devil doesn't try to steer away from the nuances and complexities of Lovato's responses to her trauma.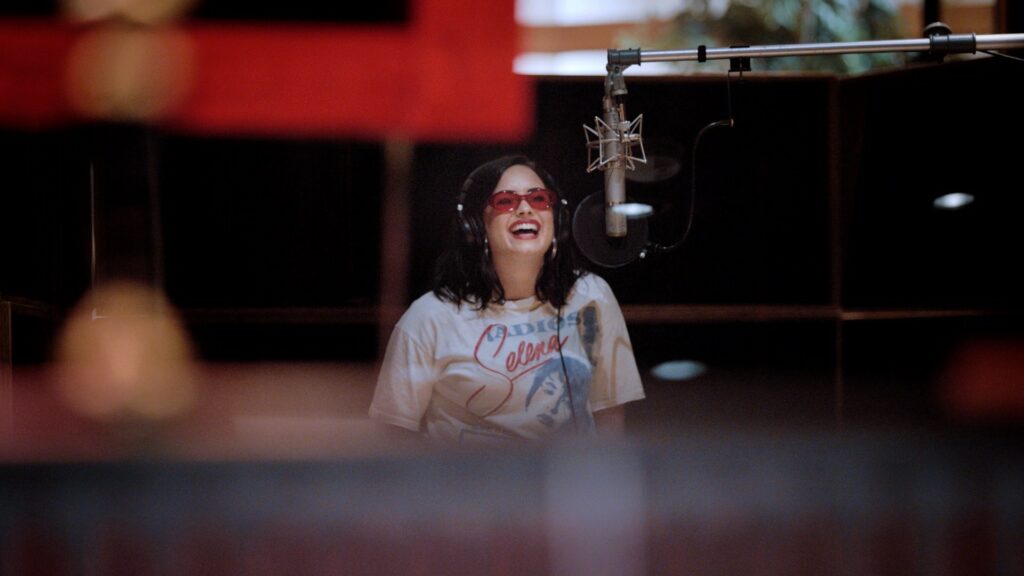 Most importantly, Ratner works to keep his lens centred on Lovato, encouraging accountability for her actions and their impact on those closest to her, rather than framing this documentary as a retelling of the things that happened to her. It proves another meaningful step towards restoring the star's agency. By the time the fourth chapter concludes, things are looking up. We witness some of her recent career highs, such as her universally acclaimed Grammy's performance and her singing the national anthem at the Super Bowl.
Lovato also seems much more content under the management of Scooter Braun – whose unconvincing positioning as a saviour figure is the film's only notable issue (it should be mentioned that Braun is also an executive producer on Dancing with the Devil) – and with her decision to forgo sobriety and practice moderation instead. As she puts it, "I've learned that shutting the door on things makes me want to open the door even more". It makes for an ambivalent conclusion to the four-part documentary, but with its closing footage showing Lovato buzzing off her long mane and smiling broadly, we are left with a lingering feeling of hopefulness.
Demi Lovato: Dancing with the Devil premieres on YouTube March 23rd, with subsequent episodes releasing weekly.