Almost four years on from a debut at Edinburgh Film Festival that shook Scottish audiences, the Shammasian Brothers' visceral sophomore feature Retaliation is finally hitting VOD platforms as one of the most thrilling stories you'll see this year.
Adapting their 2008 short Romans 12:20 into a feature-length film, Ludwig and Paul Shammasian paint an intimate character study of Malky (Orlando Bloom). Tasked with the demolition of the town's old church, Malky finds his tormented past comes rushing back to him when the priest from his childhood (James Smillie) returns. With him, the memories of a harrowing sexual abuse at the priest's hands return to haunt Malky. Riddled with guilt, rage, and pain, this sends him hurtling down a vicious path to self-destruction.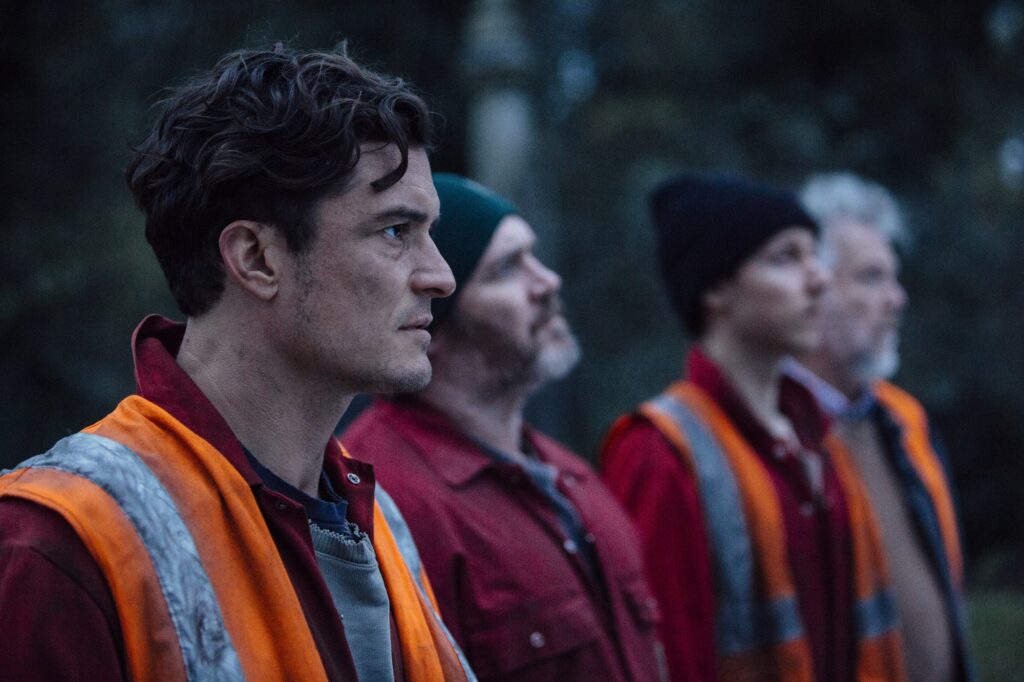 The script – penned by regular Shammasian collaborator Geoff Thomson – is deft and delicate in how it handles its subject material. Malky is a tortured soul and, despite very minimalistic dialogue, we can feel the pain he has endured. He's callous and reserved with tendencies to lash out; as he slowly starts to unravel, the audience can peer into the origins of his deep-rooted torment and get a sense of how the abuse has loomed large over his life every day since. It's a gripping character study grounded by a riveting performance and writing that will stir the deepest of emotions.
Malky is distant and fractured, and Orlando Bloom delivers this pain and vacancy with such nuanced conviction that this subdued performance proves to be the magnum opus of his career thus far. Ludwig and Paul's minimalistic direction puts its protagonist front and centre at all times, giving Bloom the space to develop an emotionally complex performance. Many scenes play out in silence, and the audience is invited to witness Malky unravel in complete quiet. Throughout, Bloom holds us in every moment and emotion, conveying so much with the slightest facial ticks that the role lingers. It's easily one of the best performances you're guaranteed to see this year.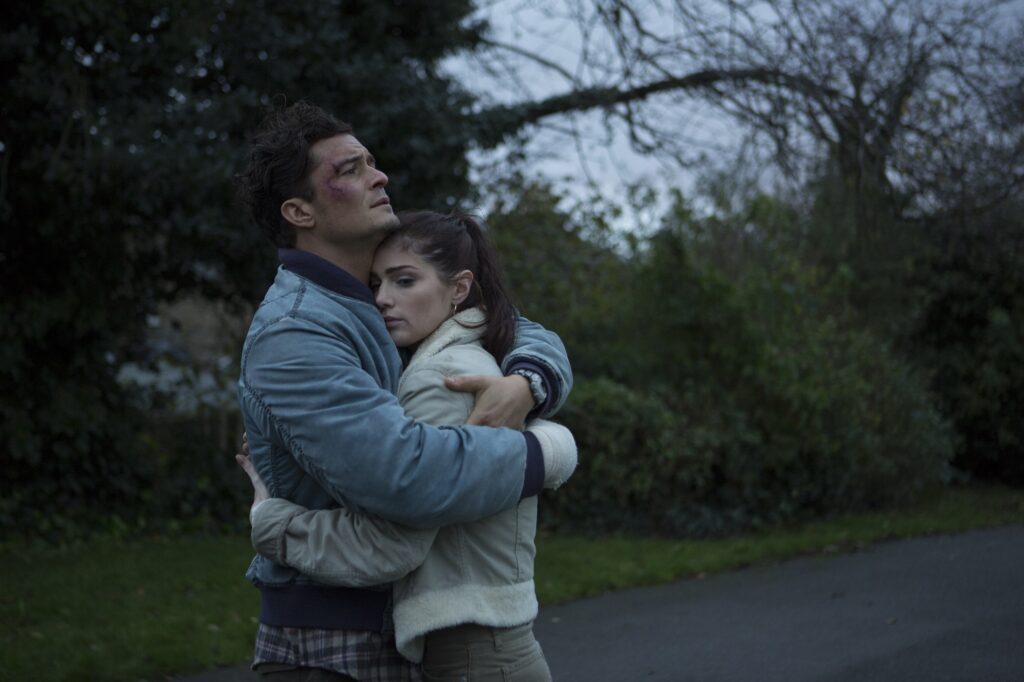 The supporting cast bolster not only Bloom's sublime work, but also Thomson's beautifully nuanced script. From an excellent Janet Montgomery as Malky's girlfriend, forced to pick up the pieces left in his wake, to Anne Reid bringing loving warmth to the story as his mother (a nice counterweight to Malky's volatility) and a terrific Charlie Creed-Miles as the anchor tethering Malky, yearning to help him through his trauma and often resorting to forceful guidance. The film does struggle with its commentary on the mistrust and abuse of the Church, and Smillie's Jimmy lacks the depth he needs as the antagonising presence here, but Retaliation is undoubtedly a provocative piece of work up there as the very best of the year.
An insightful, heart-breaking look into the trauma of abuse and how it can completely topple one's life, anchored by a career-best Bloom, Retaliation is another triumph from the Shammasian Brothers.
Retaliation releases Friday 26th March.