Written and directed by Marley Morrison in her feature debut, Sweetheart is a heart-warming look at growing up and grappling with your identity as a young member of the LGBTQ+ community.
The film follows AJ (played charmingly by newcomer Nell Barlow), a socially awkward 17-year-old who longs to escape her overbearing family and move to Indonesia, to fulfil her environmentalist dream of knitting jumpers for elephants. For now, though, AJ (or April, as her family insist on calling her) is stuck in the UK, heading to a caravan park for a dreaded family holiday at a British seaside resort.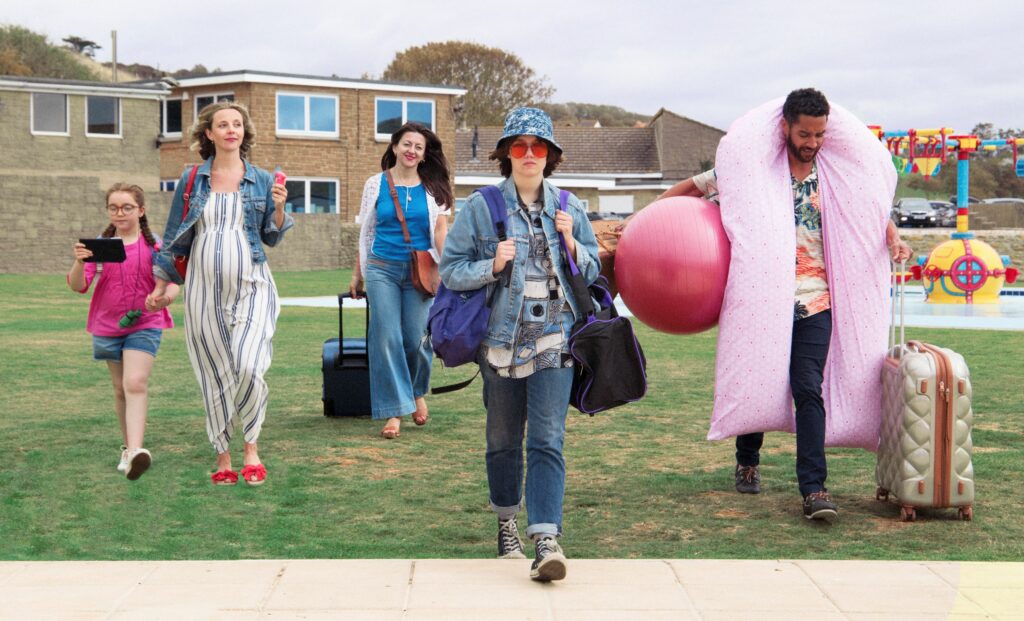 The family is comprised of permanently fraught mum Tina (Jo Hartley), heavily pregnant and seemingly perfect but vapid older sister Lucy (Sophia Di Martino), and the quintessential baby of the family, 9-year-old sister Dayna (Tabitha Brown). Rounding out the family unit is Lucy's partner Steve (Samuel Anderson), a handsome fireman who acts as a friendly mediator between Lucy, Tina, and AJ.
AJ is having a suitably miserable time, but her luck changes when she meets bubbly lifeguard Isla (Ella-Rae Smith). Charismatic and carefree, Isla is the archetypal 'cool girl' and quickly takes the awe-struck AJ under her wing. What follows is a sweet if slightly unsurprising whistle-stop tour of the highs and lows of falling in love for the first time. Morrison does not stray too far from the well-trodden path of 'first-time love' narratives but her portrayal of AJ's venture into romance is heart-warming nonetheless.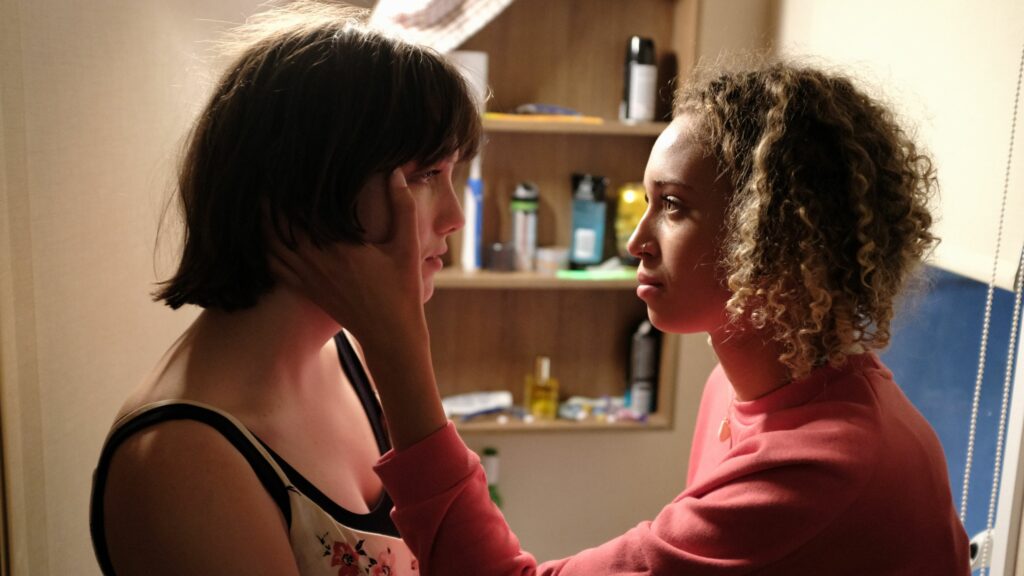 What is perhaps most refreshing about Morrison's film, however, is its handling of contemporary family dynamics surrounding LGBTQ+ issues. AJ's family are fully accepting of her homosexuality but are decidedly less fond of her personal expression of it, namely her androgynous dress sense and personal appearance. "Just because you are a lesbian does not mean you need to dress like this" her mother says in one scene, referencing AJ's baggy tropical shirt, bucket hat and red aviator sunglasses.
Morrison, who also wrote the script, fills Sweetheart with moments like this that perfectly capture the struggle of being gay in a family that may be loving and supportive but are certainly not perfect. In one instance, AJ discovers that her mother has repacked her suitcase for her, replacing her oversized clothes with typically 'girly' outfits and skimpy swimwear. In another scene, Lucy, who works as a hairdresser, insists on recutting and fixing AJ's self-styled shaggy hair. The family's attempts to mould AJ into a more 'acceptable' version of herself by projecting typically 'feminine' characteristics onto her cleverly show that, while they are accepting of her sexuality, they are still struggling to fully embrace everything that it encompasses.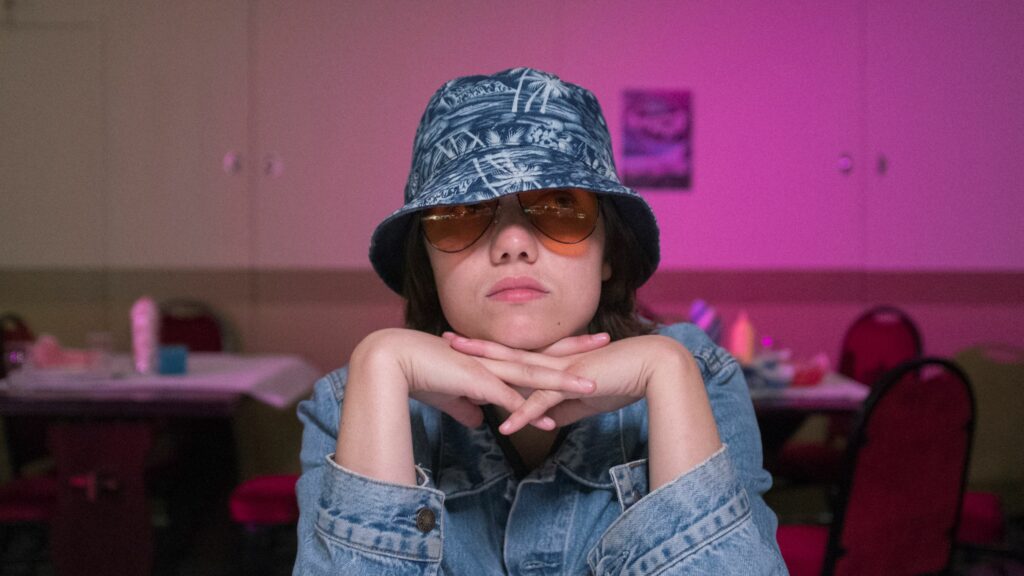 Morrison handles this dynamic with sensitivity and nuance, portraying both AJ and her family sympathetically whilst emphasising the challenges of finding your place in a world that does not feel ready to accept you. The love story at the centre of Sweetheart teeters into the realm of cliché, while AJ's chronic teenage angst feels slightly overdone towards the end. In spite of its shortcomings though, Morrison's film remains a sweet and thoughtful exploration of finding confidence in yourself and comfort in your identity, against the universal backdrop of falling in love for the first time.
Sweetheart is screening as part of BFI Flare: London LGBTIQ+ Film Festival, available UK-wide until 28th March on the BFI website.