Directed by Peeter Rebane in his feature directorial debut, Firebird tells the remarkable true story of a secret love affair between two soldiers in the Soviet Air Force. Set in the 1970s, at the height of the Cold War, Firebird opens on an air base in Soviet-controlled Estonia, where the young Sergey (played wonderfully by Tom Prior, who also co-wrote the film) is on the brink of finishing his conscription before jetting off to Moscow to pursue a career as an actor.
Sergey's life is plunged into chaos with the arrival of Lieutenant Roman Medveyev (Oleg Zagordnii), a daring fighter pilot who shares Sergey's love of photography and the arts. Sergey is initially assigned to act as Roman's driver, but their professional relationship soon blossoms into friendship and in turn, romance.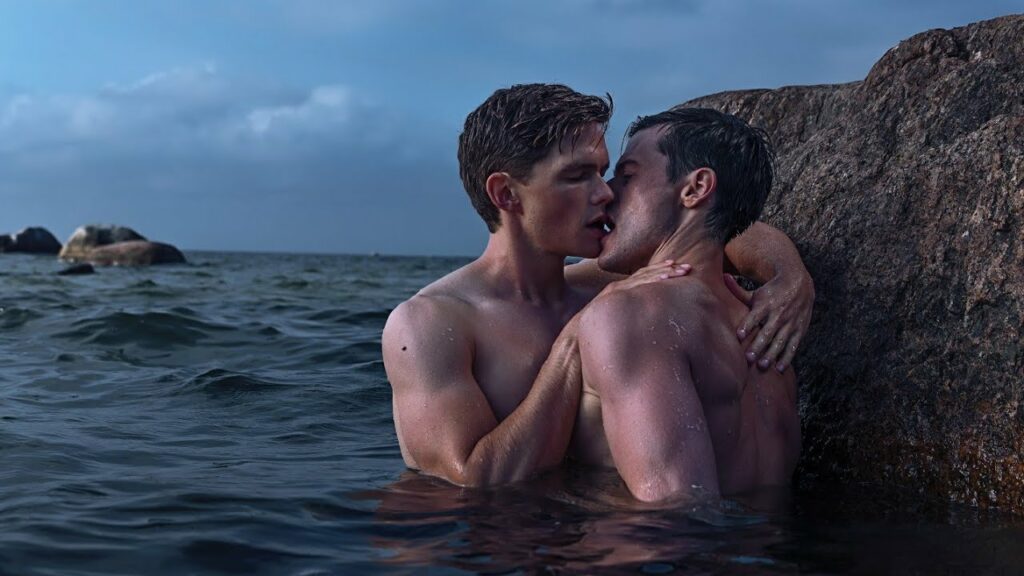 At a time when homosexuality was punishable by five years in a hard labour camp, Sergey and Roman are forced to keep their relationship firmly in the shadows. Rebane underscores their handful of stolen kisses and clandestine meetups with the unrelenting eye of the Soviet regime, never failing to remind the viewer of the tragic futility of this relationship.
Indeed, it does not take long for the sinister Major Zverev of the KGB (Margus Prangel) to grow suspicious, and remind Roman of the dire consequences he faces if found guilty of so-called "immoral conduct". Such a warning prompts Roman to end his fledgling relationship with Sergey, who leaves the base for Moscow with a broken heart.
Over subsequent years, Sergey and Roman find their paths crossing unexpectedly and while their relationship is never allowed to exist openly, their love for one another can never be completely suppressed. Much of the remainder of the film details the precious moments that the two men are able to steal away. All the while, such scenes are defined by a painful sense of impermanence.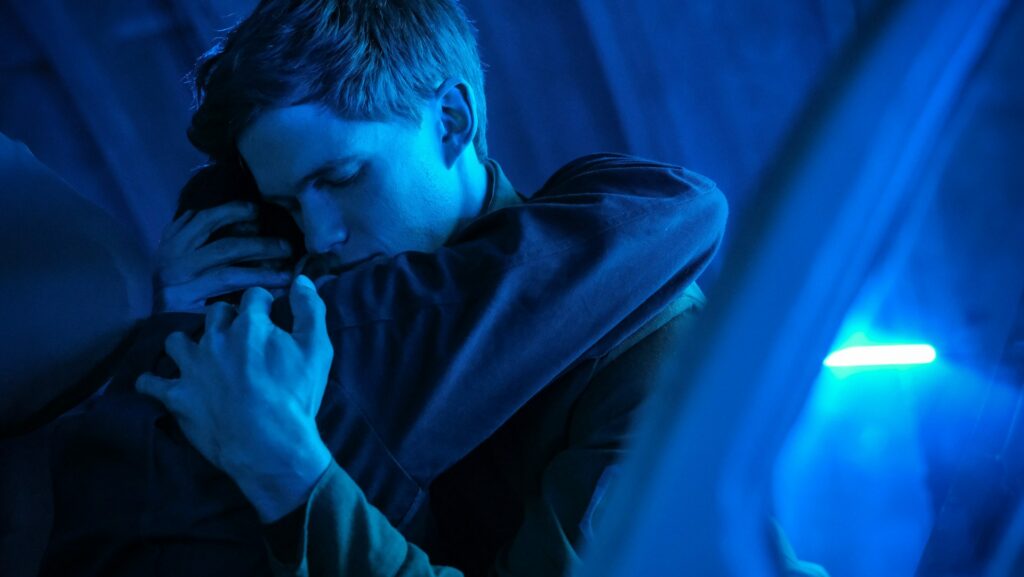 Firebird is not perfect, but there is much that is worthy of praise. Rebane and Prior's script, which they co-wrote based on the memoirs of the real-life Sergey Fetisov, does well to emphasise the unwavering love between its two central characters while never losing sight of its inevitably tragic end.
The initial relationship between Roman and Sergey perhaps develops a little too quickly to feel entirely convincing. After all, these men are risking their lives for a relationship that appears almost out of nowhere, but Prior and Zagordnii turn in such powerful performances that the abruptness of their feelings is quickly forgotten. Prior in particular does a truly commendable job as Sergey, whose transition from the youthful private to the hardened and heartbroken young man is evidence of the young actor's potential.
Though Firebird has a tendency to stray into melodrama in parts, it remains undeniably moving, thanks in part to its true-story status. While no doubt fictionalised in parts, the knowledge that Sergey and Roman's relationship was real ensures that their tragic story is one that lingers with you. Firebird might have benefitted from a more fleshed out first act, but nonetheless remains an affecting portrait of a forbidden love.
Read our interview with Firebird co-creators Peeter Rebane and Tom Prior.
Firebird screened as part of the BFI Flare LGBTIQ+ Film Festival.