Outlander star Sam Heughan has been one of the bookies' favourites to step into the shoes of Daniel Craig as James Bond. Instead of waiting for a licence to kill, Heughan instead hopes to gain a licence to thrill by kickstarting a new action franchise with SAS: Red Notice.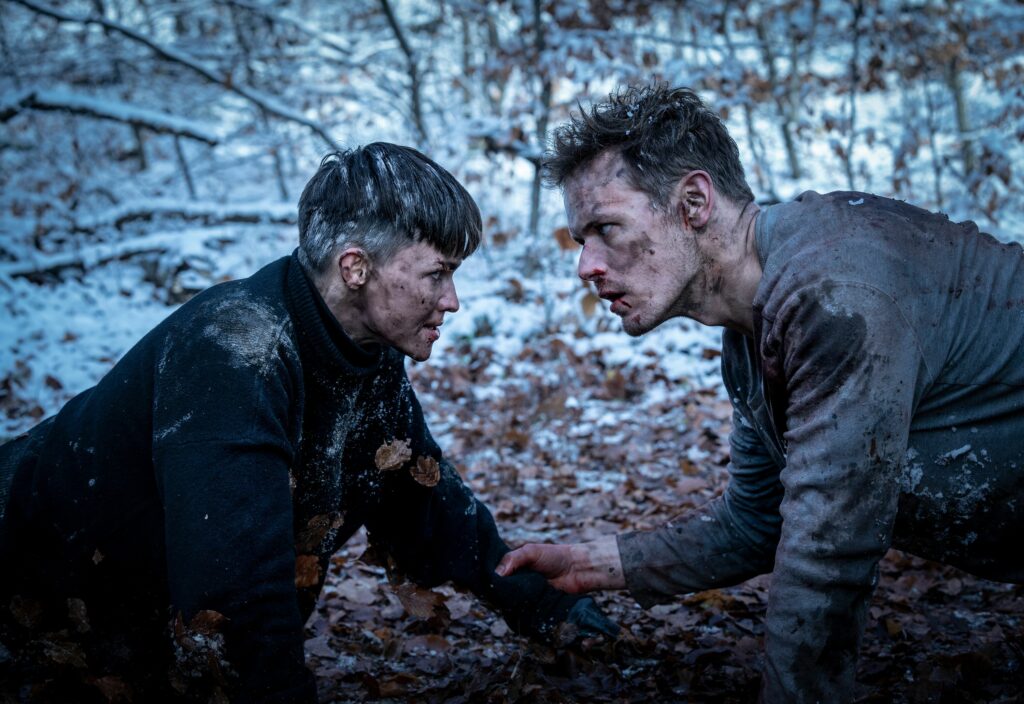 Tom Buckingham, a special forces operator, is taking Dr. Sophie Hart (Hannah-John Kamen) from London to Paris to propose. When their train is deep inside the Channel Tunnel, Grace Lewis (Ruby Rose) and her team of heavily armed war criminals seize the train and hold hundreds of passengers hostage. Grace threatens to expose the British government's darkest secrets and blow up the Channel Tunnel if her ransom demands are not met. Unarmed and cut off from his counter terrorist team, Tom is Sophie and the other passengers' only hope of making it out alive.
Buckingham is clearly designed to become a Jack Ryan or Jack Reacher-esque figure that can command a big screen presence. With his backstory being that he has lost his parents but inherited ownership of a vast estate (possibly even the same mansion featured in Batman Begins), he is a carbon copy of Bruce Wayne. Only, one who put on a Special Forces uniform instead of a bat costume.
It is also implied that Tom is leaning heavily towards the psychopathic end of the spectrum. He is clinically cold about everything, especially around matters of death and killing. If even his girlfriend struggles to connect or empathise with him, how on earth is the audience expected to?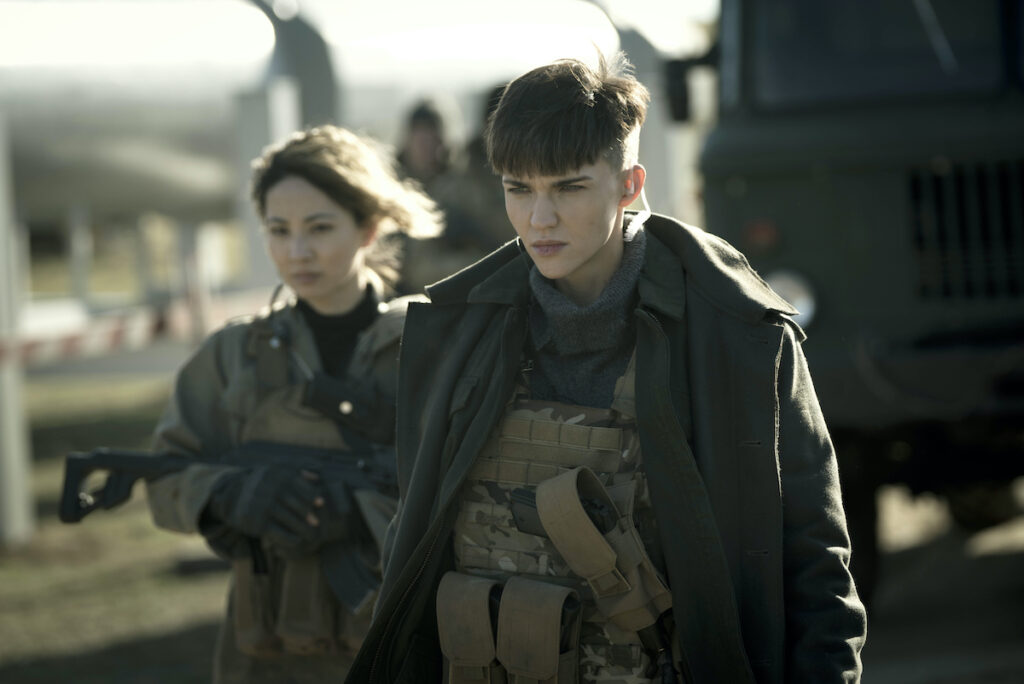 His main adversary, played by Ruby Rose, is another psychopath. With both protagonist and antagonist incapable of showing emotion, SAS: Red Notice makes for a unengaging experience. It also leads to an unintentionally (one assumes) hilarious moment where, during a fist fight, rather than a stare of glowering intensity, the two share a banal look that implies they may drop weapons and start making out.
Red Notice is based on the book by Alan Partridge's author of choice, Andy McNab. IMDb trivia states that McNab helped advise on the weapons and combat training on films such as Heat and Collateral, which makes it all the more disappointing that the action here is so bland and insipid.
The same goes for the screenplay, which is thoroughly unoriginal. Any film featuring one man fighting terrorists/high-jackers/etc. in a confined space is automatically referred to as "Die Hard on a 'insert location'". For example, Die Hard on a boat is Under Siege. Die Hard on a train is Under Siege 2: Dark Territory. So not only does this film come across as a poor man's Die Hard, it is also a poor man's Under Siege 2, which is… quite something.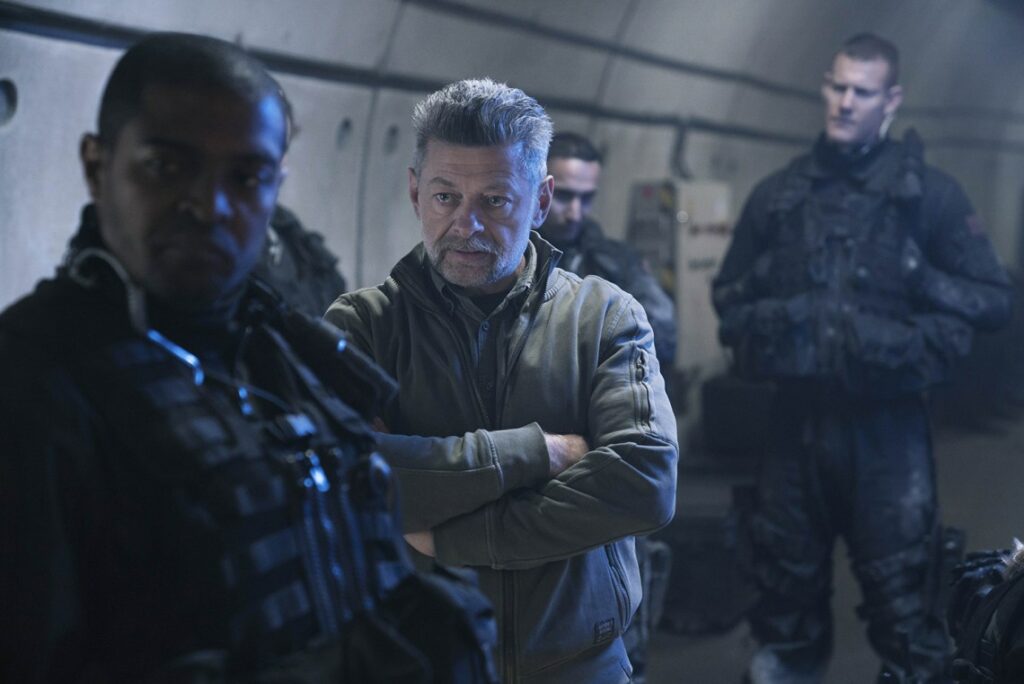 Furthermore, any fan of the genre is not going to be fooled by the misdirect of a mole in the good guys' camp being some shifty bureaucrat or head of the operation. Everyone knows it always turns out to be the one closest to the hero. The only real highlights are the performances by Sam Heughan, bringing a touch of class as always, and Andy Serkis.
A "Red Notice" is a request to law enforcement worldwide to locate and provisionally arrest a person pending extradition, surrender, or similar legal action. In the film, it is issued in relation to war crimes. After sitting through 123 minutes of SAS: Red Notice, this reviewer is issuing one on the filmmakers for crimes against cinema.
SAS: Red Notice is available on Sky Cinema from Friday 12th March.