Billie Eilish: The World's A Little Blurry explores the young singer-songwriter's meteoric rise to global superstardom. The Apple TV+ documentary from award-winning filmmaker R.J. Cutler offers an intimate look into what can best be described as Eilish's coming-of-age story: she navigates her changing family relationships, deals with the growing pressures of being in the public eye, and learns to better care for own physical and mental health. On top of it all, she and her brother Finneas are writing, recording, and releasing her debut album When We All Fall Asleep, Where Do We Go?.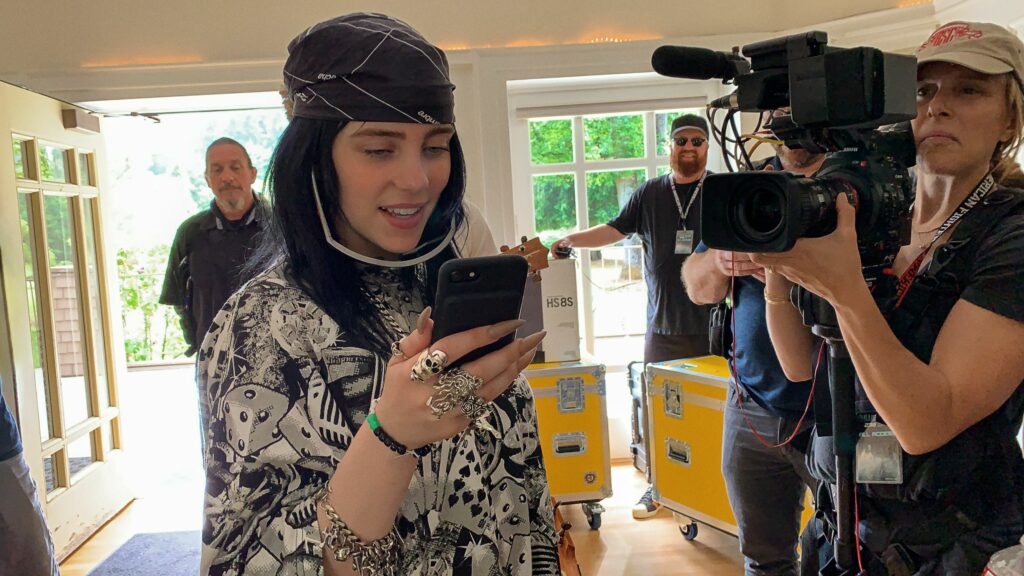 Charting Eilish's transformation from a 13-year-old viral sensation with "Ocean Eyes" to the record-shattering, 18-year-old recipient of five Grammy Awards, this documentary is a no-holds-barred glimpse into a young girl's attempt to stay sane while being propelled to fame. Eilish is unafraid to share some of her most vulnerable moments with the audience, expressing frustration, fear, and anxiety without embarrassment.
One might question how much more the documentary can reveal than has already been said by Eilish herself – from her incredibly candid interviews to her frequent interactions with her fans (or as she prefers to call them, her family) over social media, it would be fair to say that any follower of Eilish knows her pretty well. The Vanity Fair year-on-year interview series is just one example of the access fans have had to the singer as she grew up. Yet, as a fly-on-the-wall documentary following Billie Eilish for three years, there's something far more intimate and all-embracing about this film than one might anticipate.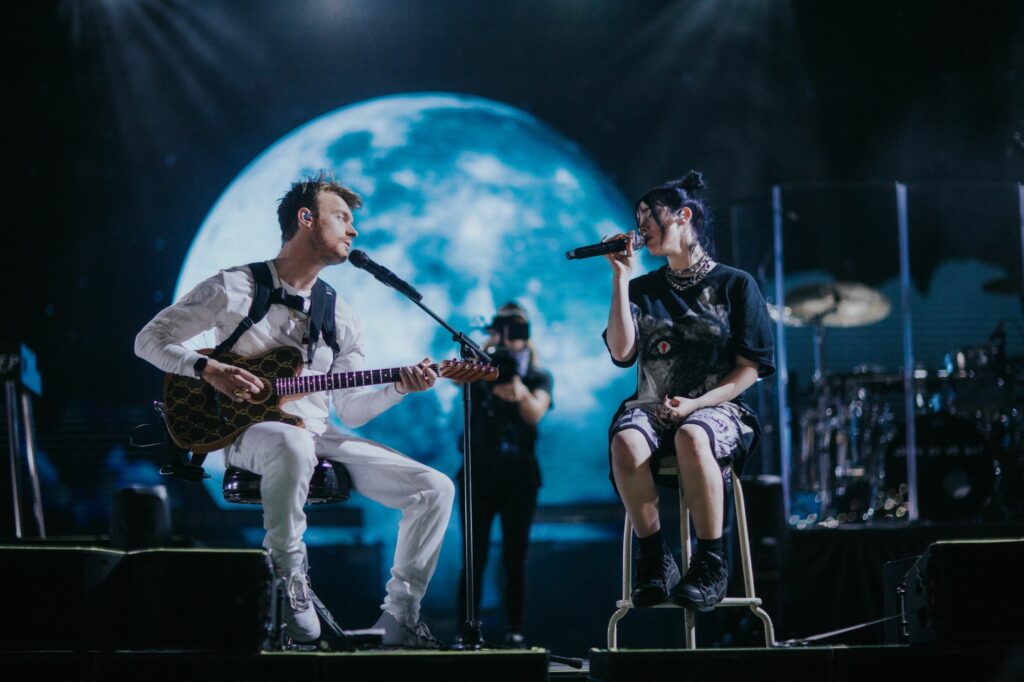 The World's A Little Blurry lifts the curtain on her home life and her struggles with the growing pressure she faces. Her relationships with her older brother and parents are at the heart of Cutler's film. Thanks to the documentary's extensive use of roving footage from inside the family home, the audience is privy to the siblings' antics and the disagreements between child and parent. Likewise, we see Eilish pass typical teenage milestones as she studies for her driving test, washes her car for the first time, and falls in love.
In the background of these mundane events however, we see her family working hard to shield her and maintain a semblance of normality for Eilish to grow up in. It's clear that they themselves are grappling with the implications of her fame, and we see them struggle to balance their roles as both her family and as her managers and producers.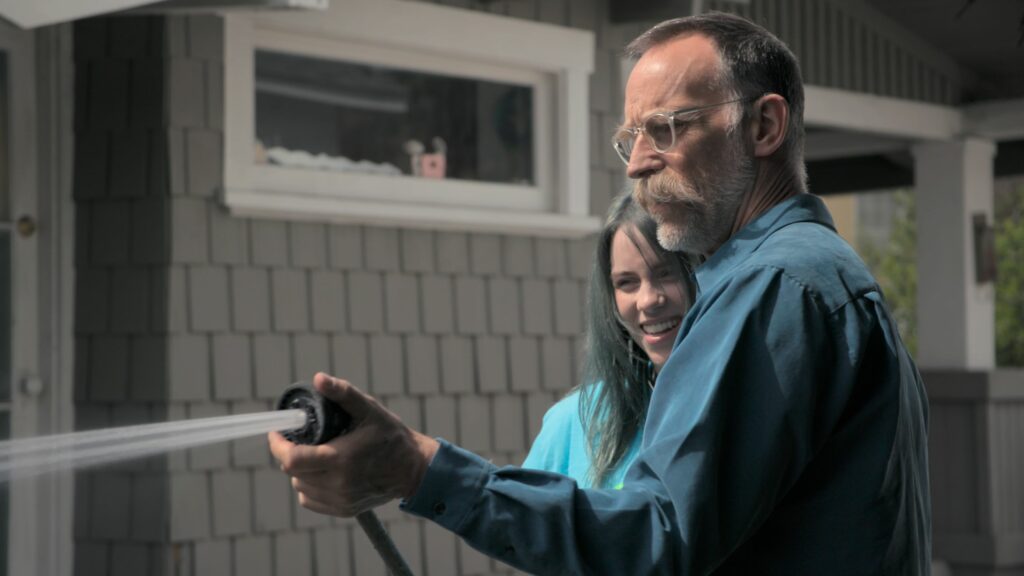 Perhaps most impressive and thrown in even starker relief is Eilish's unwavering dedication to her craft. From her perfectionism and the impossibly high standards she sets herself, to her apparent need to always put her fans ahead of her own health, it's impossible not to ache for her. Seemingly unable to recognise or celebrate her accomplishments, we see her weather life more often than enjoy it. The only moments of true joy are the times when Eilish is performing and losing herself in her music, at one with thousands upon thousands of others.
Billie Eilish: The World's A Little Blurry is a raw, honest, deeply melancholic portrait of the young singer, yet one that leaves the viewer confident that Billie Eilish will be alright.
Billie Eilish: The World's A Little Blurry releases in theatres and on Apple TV+ on February 26th.