Max Winslow and the House of Secrets works as a modernised version of the Roald Dahl story Charlie and The Chocolate Factory. In a high-tech world, Atticus Virtue (Chad Michael Murray) is a recluse and mystery to the public, until the day he decides to hack his old high school's systems and announce that five teenagers would be selected at random to play a series of games at his home. The winner of the games would get to keep the house.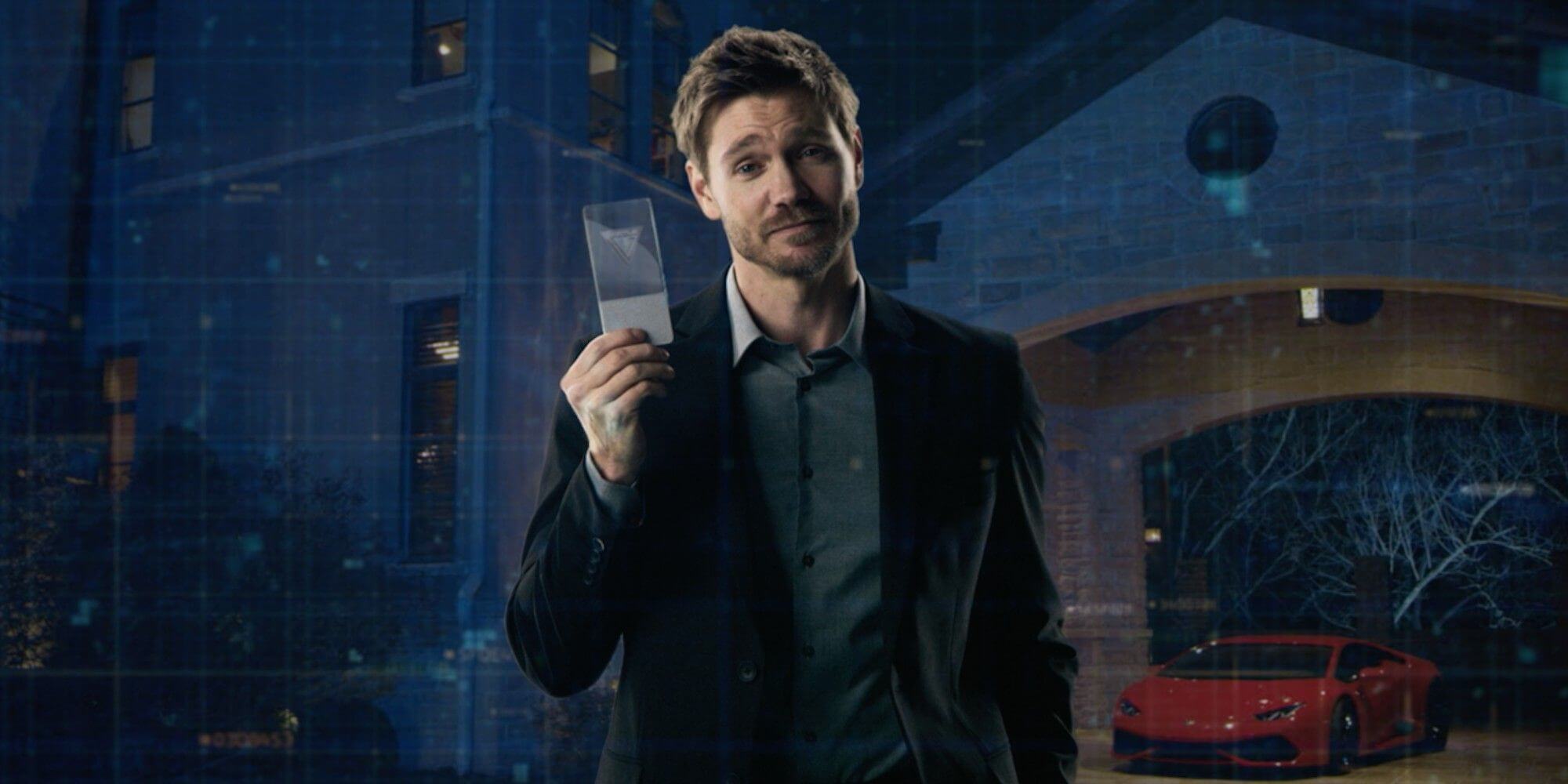 Five teens are therefore introduced, all from different walks of life – Connor, the 'lacrosse guy' (Tanner Buchanan); Benny, the gamer (Jason Genao); Sophia, the social media influencer (Jade Chynoweth); Aiden, the troll (Emery Kelly) and Max herself, the computer whizz (Sydne Mikelle).
When they arrive at the Virtue residence however, rather than be greeted by the man in question, they meet HAVEN, an artificial intelligence with control over everything in the house. The audience and guests alike quickly becomes aware that HAVEN is not what she seems.
Together, the teens must overcome a series of obstacles and outsmart HAVEN to escape the house. The age-old trope of strangers in competition for a big prize is given a modern twist by playing up contemporary fears surrounding loss of privacy and the encroaching power of technology in everyday life. As the characters move through the narrative however, they struggle to develop beyond their introductory archetypes. This makes for rather clichéd group dynamics, though this also helps make Max Winslow an easy, effortless watch.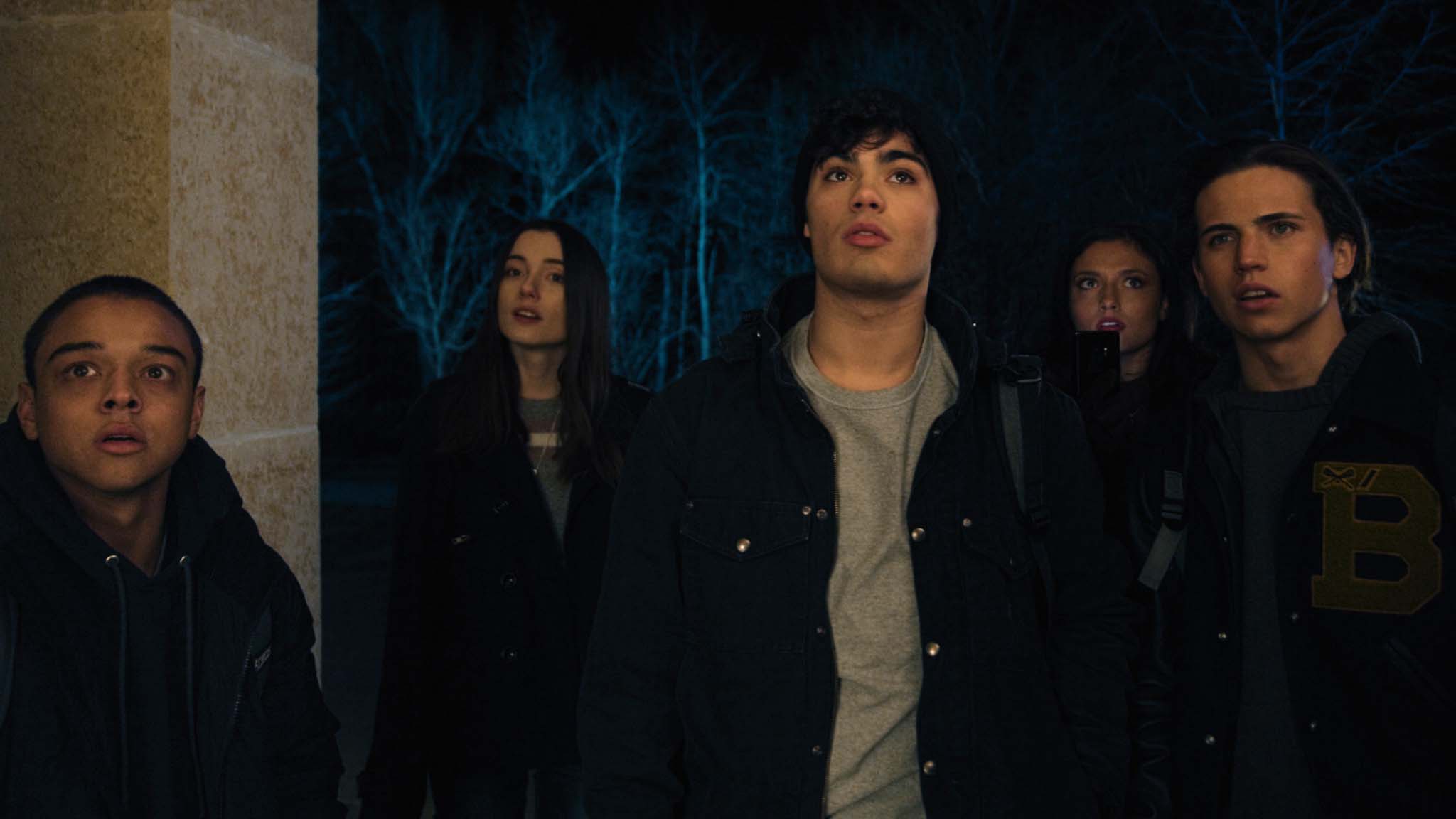 That said, the cast is clearly having fun in their roles, leaning into the teenage drama tropes with contagious enthusiasm. Jade Chynoweth and Emery Kelly are particular stand-outs, keeping the fun going even when the narrative falters. Despite headlining the cast, Chad Michael Murray is given very little screen time as the elusive Virtue, though he is completely credible as a handsome, altruistic billionaire.
The CGI also has issues, being a little campy and jarring in places, but once again, it adds to the feel of the overall type of film and can be forgiven when considering the film's limited budget. However, there is some irony in a film about technology not making the best use of it.
Sean Olsen's direction works overtime to create a feeling of claustrophobia: his voyeuristic use of overhead and wide shots puts the viewer in the place of HAVEN, monitoring and manipulating the teenagers within the house. The cinematography is also very unique, with each character-focused scene having its own aesthetic, highlighting the characters' personality and creating an overall more interesting visual experience.
Max Winslow and The House of Secrets is a campy, cliché-filled, high-tech Willy Wonka with an interesting underlying idea. It makes for a perfectly fun, entertaining, easy watch; the perfect contender for your next movie night!
Max Winslow and the House of Secrets releases February 15th. You can pre-order it here.