Two years ago Kurt Russell swaggered down the halls as he decked them with boughs of holly as Father Christmas. His no-nonsense, charming and undeniably sexy take on Saint Nick is one of the best Santas in recent memory, transforming The Christmas Chronicles from a by-the-numbers adventure into something more memorable. Such is the case again with The Christmas Chronicles 2. Now with seasoned blockbuster director Chris Columbus behind the camera, this festive story turns much more ambitious with both plot and visuals. The end result, however, is pretty much the same – a fairly average winter escapade lifted by Russell's performance and an impressive level of detail.
Two years after the events of the first film, Kate Pierce (Darby Camp) is very cynical about her mother's newfound love and resents the idea of spending Christmas in Cancoon, Mexico with them, her brother and her soon-to-be-stepbrother Jack (Jazhir Bruno). However, Kate ends up back at the North Pole when she and Jack become pawns in an evil scheme by the real bad egg Belsnickel (Julian Dennison), who wants to ruin Christmas forever. They need to help Santa and Mrs. Claus (Goldie Hawn) simply because, as they put it, Christmas must endure.

It might have felt like Russell was joking when he described how the Elvish dialogue helps retain authenticity, but you cannot escape the rich level of detail Columbus has afforded throughout the film. It includes a touching take on Santa's origins in Asia Minor (now Turkey), and incorporates several ingredients from Saint Nick's rich history. The North Pole village is also awash with neat, humorous additions – from the Elvish dub of It's a Wonderful Life to the village cinema showing Elf on repeat with free admission. The village as a whole is as beautiful and colourful as one might imagine, though perhaps with a touch too much CGI, but not enough for it to feel totally lifeless. There is a nice level of historical and visual richness to the story that stops it feeling like a shallow, uninspired take at lifting Christmas spirits.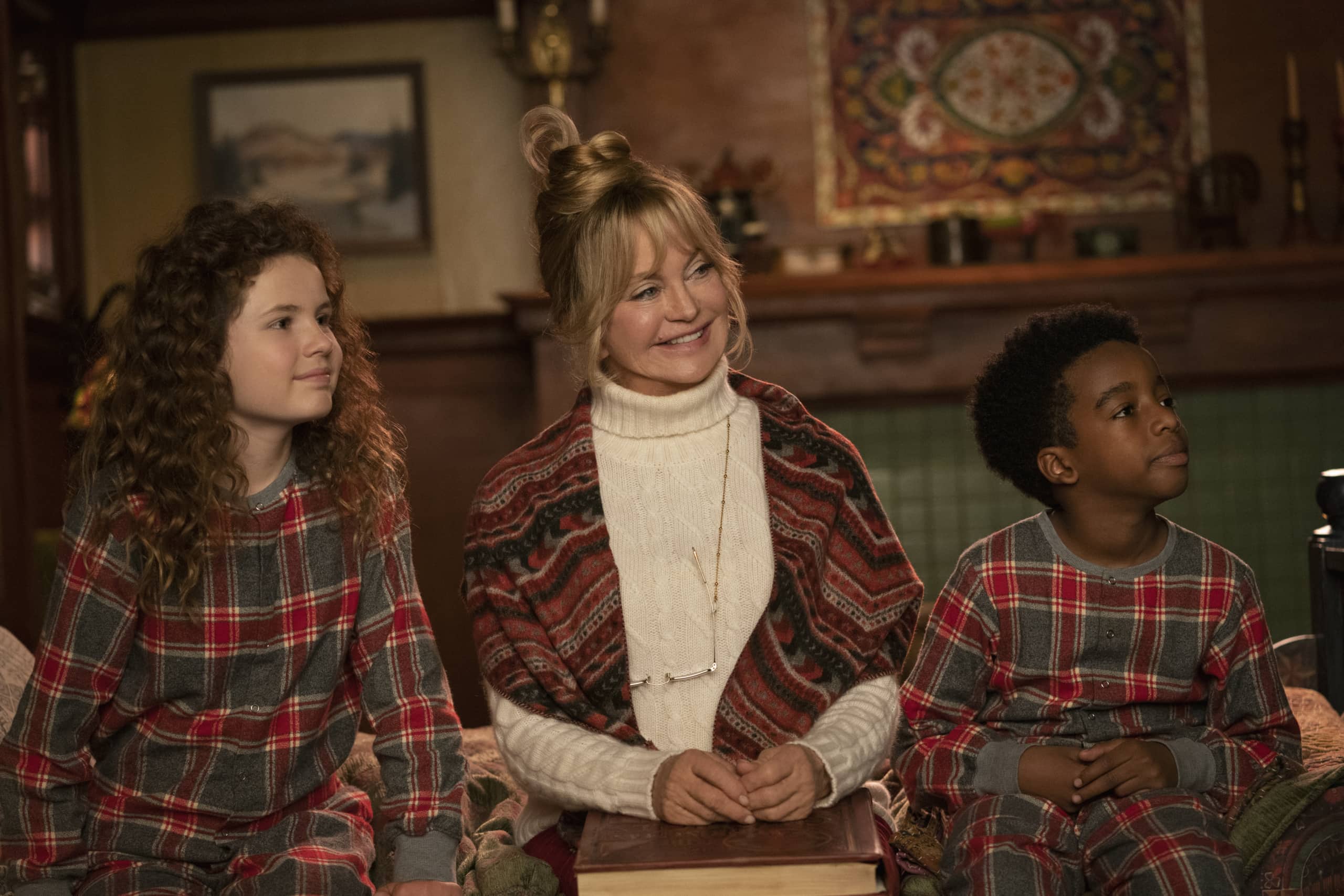 The weakest elements of the first film were the characters and the dialogue. Unfortunately, that has not changed. The initial set-up is cursed with poor dialogue, a trend that continues throughout but feels more forgivable later on. Camp is given fleetingly little to work with, Kate's arc never diverging from what you can plot out in your head. Jack is slightly better; Bruno is a regular scene-stealer, his development handled with more subtlety than what is afforded to the other. Even so, you cannot help but count down the minutes until Russell takes the reins again. And he does so brilliantly, consistently upping the entertainment factor, never more so than with his airport duet with Darlene Love. Hawn is also given more time to shine as Mrs Claus although, given the great chemistry the husband and wife pair have, it's a shame that they don't spend more of the movie together.

The underlying message about family is hardly inspired, but after what 2020 has entailed, it does feel especially heartwarming. The Christmas Chronicles 2 doesn't throw any major surprises your way, but instead favours a reliability and safety that makes it feel like a much-needed Christmas hug.
The Christmas Chronicles 2 is out on Netflix now.