In recent years, an endless stream of film and TV releases have attempted to tap into the Hollywood pot-of-gold that is the vampire-romance drama. You would think by now that it was impossible to inject originality into this tried and tested formula yet, refreshingly, Rose: A Love Story finds a way to do just that.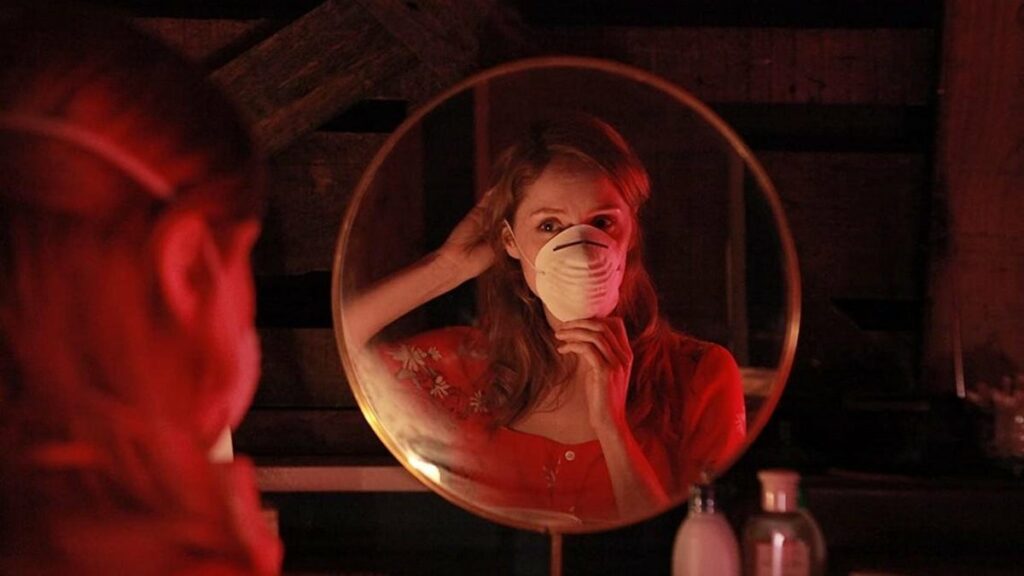 Directed by Jennifer Sheridan and written by Matt Stokoe, Rose is a surprisingly innovative take on a genre that has been well and truly done to death. The film opens on young couple, Sam (played by Stokoe himself) and Rose (Sophie Rundle of Peaky Blinders fame). The pair appear to be enjoying a life of quiet isolation, tucked away in a snowy cabin in the woods.
It doesn't take long to realise that this set-up is no ordinary couple's getaway; Sam and Rose's basic existence is all part of their desperate attempt to stay off the grid. Rose spends her days confined to the cabin, writing away at her manuscript. Sam, on the other hand, keeps himself busy chopping wood, hunting rabbits, and worrying about how to keep Rose's mysterious illness hidden from the world.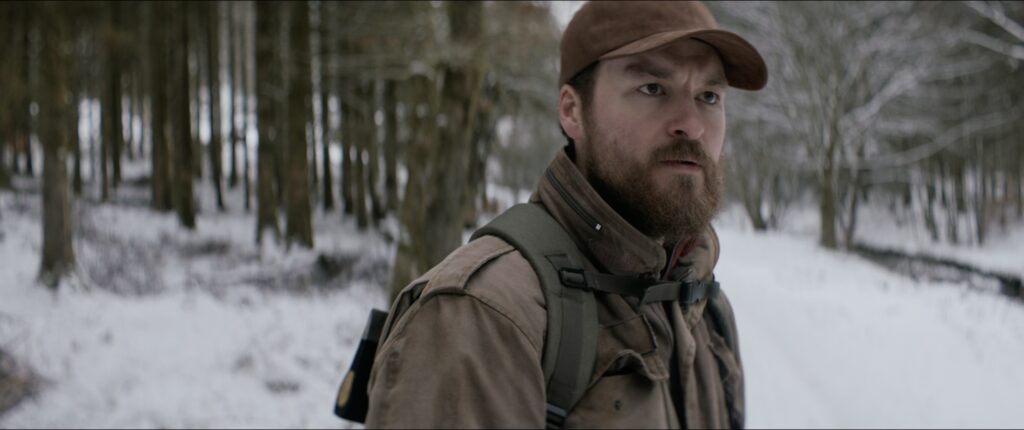 This illness, which requires Rose to avoid sunlight and regularly consume blood-filled leeches, isn't much of a mystery, but at no point does this film feel like a typical 'vampire movie'. Indeed, Rose is more focused on examining the complexities of a strained relationship than it is on vampirism. Stokoe's script foregrounds the fraught yet loving partnership between the central protagonists, while Rose's impending vampirism is reduced to a secondary complication.
It is a clever narrative device to centre the story not around its supernatural elements, but around the troubled romantic relationship between two individuals. We don't feel as though we are watching a clichéd, vampy romance play out. Instead, we are witnessing the slow and profound deterioration of a relationship in the face of a vampiric plague.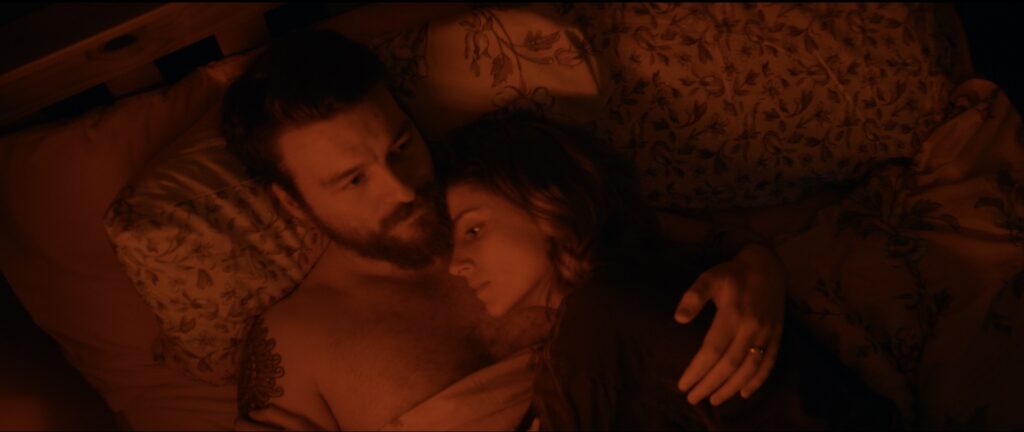 However, the unfortunate downside of focusing on small character moments, with minimal action and even less exposition, is that the film feels undeniably slow. Stokoe's script may be poignant but very little actually happens. Every ounce of action seems to be saved for the final half hour, when Sam and Rose's quiet isolation is disturbed by the arrival of injured teenager Amber (Olive Gary). Frustratingly, by the time things start to happen, there is barely enough runtime left for Rose to have fun with it all before it's over.
Jennifer Sheridan, in her directorial debut, builds tension skilfully throughout the film's first half. By the final act however, the claustrophobic dread that Sheridan establishes so well gives way to very little, and one can't help but feel decidedly underwhelmed. It's a shame that a film with such a refreshingly unique premise and some great lead performances is let down by a script that packs 90 minutes' worth of action into the final half hour.
Rose: A Love Story premiered at 2020 BFI London Film Festival