The bar was set fairly high for the latest cinematic rendering of Daphne Du Maurier's iconic novel, Rebecca. After all, Alfred Hitchcock's original 1940 film featuring Laurence Olivier went on to win the Oscar for Best Picture. It's fair to say, however, that Ben Wheatley's latest adaptation will not share the same fate.
The film follows the plot of the book fairly closely. Lily James plays the nameless protagonist, a young ladies companion in the South of France who stumbles across the rich and handsome widower, Maxim De Winter, played by Armie Hammer.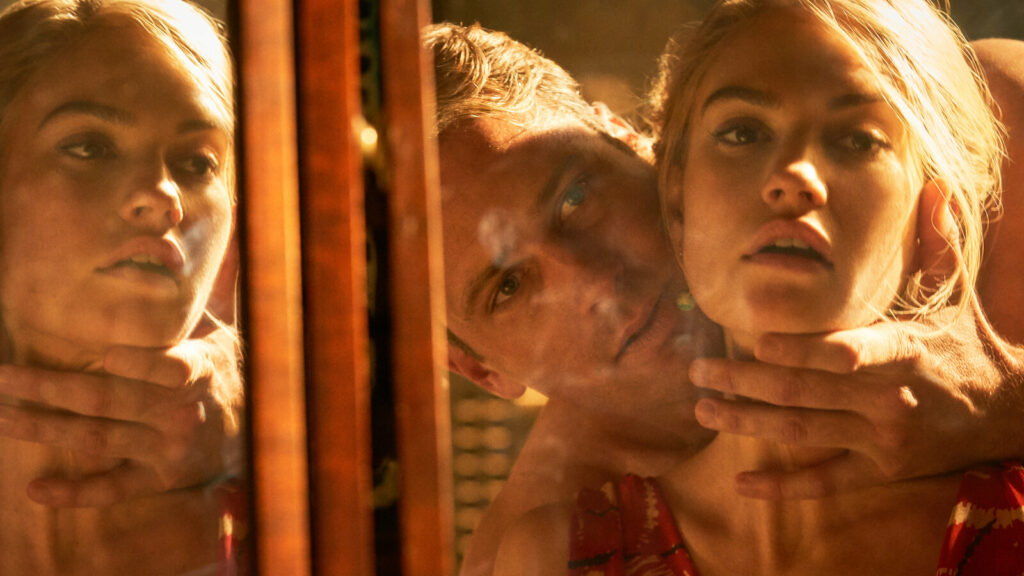 After a quick courtship featuring various screensaver-esque spots along the French Riviera, the two marry and move to Maxim's Cornish family estate, Manderley. There, the second Mrs De Winter learns that the ghost of Maxim's first wife, Rebecca, looms heavily over the house and its staff. Rebecca's infamous beauty and mesmerizing personality is drilled into the mousy protagonist who is forced to question how she can possibly live up to the pristine memory of Maxim's first wife.
The formidable housekeeper, Mrs Danvers (played wonderfully by Kristin Scott Thomas), seizes ever opportunity to remind the new bride that she is Rebecca's inferior. Scott Thomas delivers endlessly icy, withering stares and oozes contempt as she bullies and gaslights the doe-eyed newlywed. Lily James, meanwhile, struggles to inject personality into her rather insipid character.
Indeed, Scott Thomas is the only one who seems remotely well cast as the sinister Mrs Danvers. She walks the line perfectly between mourning for Rebecca and cruelly torturing her successor. Armie Hammer, on the other hand, flounders trying to capture the cold tension of Maxim De Winter and Lily James is painful to watch as his dreary new bride.
Armie Hammer and Lily James are not bad actors. Their respective turns in Call Me by Your Name and Mamma Mia 2 are both engaging and impressive. But here, all they seem to do is emote the same one note expression throughout the near-two hour runtime. Hammer smoulders through most of his lines while James adopts the permanent 'deer in the headlights' demeanour. The character of the second Mrs De Winter is supposed to be subservient, but director Ben Wheatley really goes all out with his iteration, draining James' character of any semblance of likeability or depth.
Wheatley attempts to crowbar some action into the final act with a murder investigation and a race against the clock, but even then it's hard to feel invested in the fate of the De Winters' marriage. The whole thing is just bland, save for some pretty gorgeous costumes and Armie Hammer's mustard three-piece suit, which quite frankly deserves to be placed in a museum.
Despite some great visuals in Rebecca's earlier European section and some great supporting performances (Ann Dowd of The Handmaid's Tale appears in a memorable role), Wheatley's adaptation struggles with its miscast leads and dreary script. The real crime in Rebecca is seeing two otherwise charming actors slowly but surely be drained of their charisma.
Rebecca is out on Netflix now.