It feels slightly reductive to call Saint Maud – the lone, quivering tentpole bravely propping up the hauntingly deserted gazebo that is the current cinema release slate – a horror film. Descending from on-high into the ranks of A24's seemingly unstoppable stable of sophisticated, low-budget 'elevated horror' flicks, Saint Maud confidently cements writer/ director Rose Glass' place alongside Robert Eggers, Jennifer Kent and Ari Aster in the new wave of horror auteurs.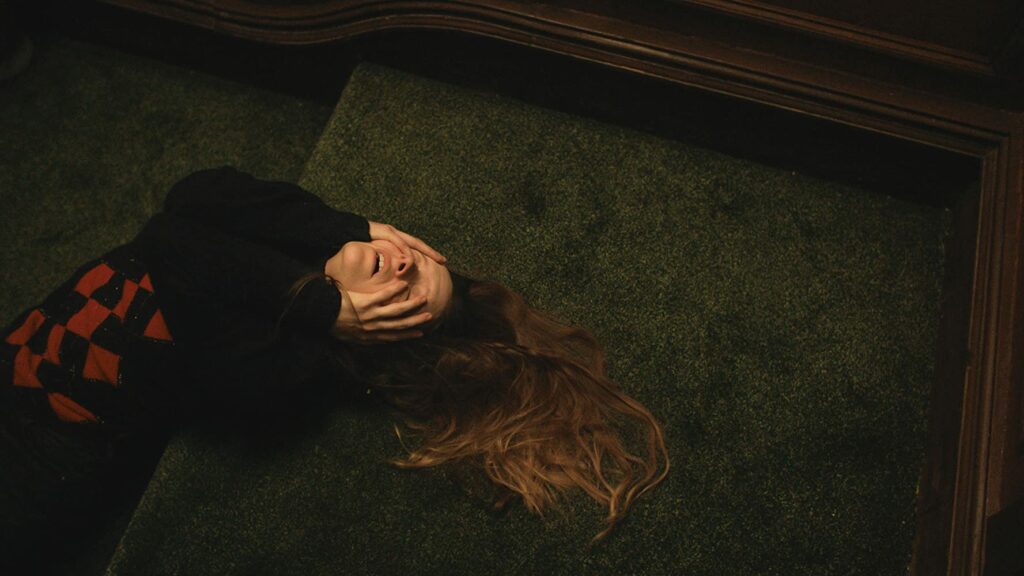 However, as unsettling as it is, Saint Maud explores its themes of loneliness, obsession, intimacy and unfulfilled purpose with a restrained blend of psychodrama, body horror and neat, unexpected touches of magic realism. It is still horrifying, but this quasi-religious psychological character study almost defies categorisation; audiences expecting a full-blooded smorgasbord of gore and jump scares would be better served waiting for the next Conjuring spin-off about a haunted bit of rolled-up linoleum flooring, or whatever Blumhouse is putting out these days.
Morfydd Clark stars as Maud, a recently converted, intensely devout young Catholic woman with a shady past (obviously), who accepts a job as a live-in nurse in a dismal English seaside town (is there any other kind?). The job, which involves providing end-of-life care for Jennifer Ehle's liberated, bohemian dancer/ choreographer/atheist Amanda, sparks something in Maud, who has recently become plagued by doubts about her purpose and her relationship with God. As Maud's grip on reality slackens, she becomes utterly and tragically convinced that she has been given a mission from God: to atone for her sins and 'save' Amanda's hedonistic soul before it pirouettes off into the great unknown.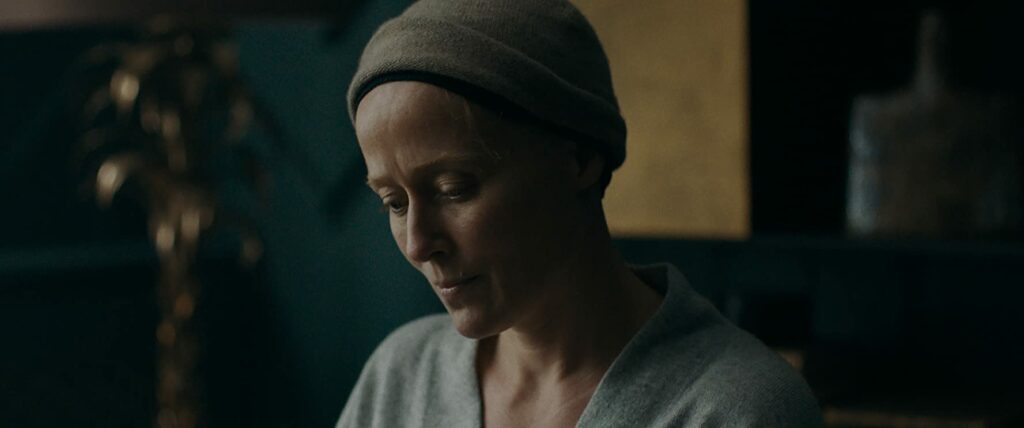 First time writer/ director Rose Glass and cinematographer Ben Fordesman conjure a dreary vision of stormy seas, grey skies, sad, half-empty amusement arcades and cavernous, pitch black interiors that ooze with decay; environments that, like the two main characters, are mere shadows of their former selves. Like a grubby, stained glass window to the soul, Maud's cramped, miserable bedsit hosts some of the film's most visually striking and horrifying glimpses into her fracturing, self-flagellating psyche. The 'thumb tack insoles' scene from the trailer is superbly one – upped by some surprisingly psychedelic visual flourishes using subtle CG to twist and contort Maud's features as she writhes in agony and ecstasy – in a chilling homage to Renaissance-era religious art.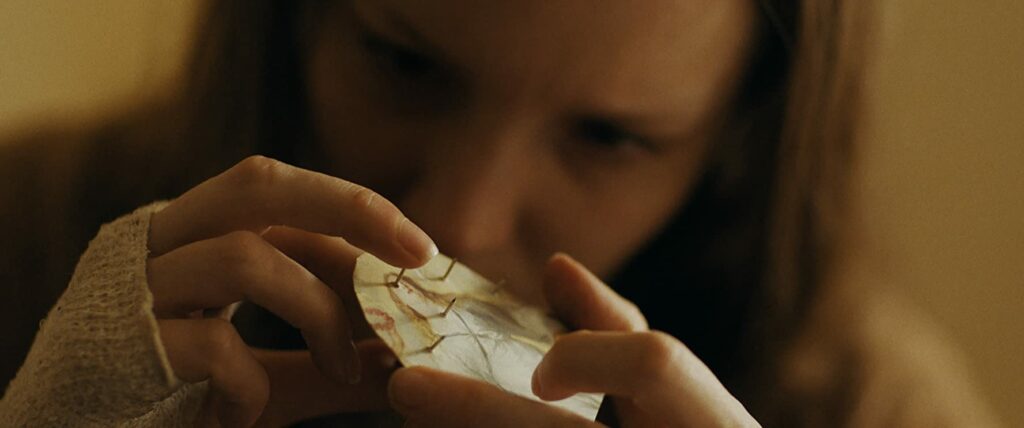 Adding to her already impressive CV, Morfydd Clark delivers a truly other-worldly performance, one that has already reassured Tolkien fans awaiting the upcoming LOTR TV series that their version of Galadriel (allegedly) is in safe hands. Working from a brilliantly efficient script, she paints a heart-breaking picture: hopelessly out of touch with her contemporaries and devout to a fault, Maud is an unglamorous, repressed, solitary presence seemingly destined for anonymity. Her clipped, matter-of-fact bible quotations, neurotic piety and puritanical fashion sense frequently clash with the confrontational, cynical, defiantly Godless Amanda, but Clark's ability to flit between steely, righteous confidence and baffled, childlike naiveté makes for some unexpected, darkly funny moments among the soul-searching.
Clark imbues her vulnerable, nervous, sympathetic character with just enough guile and street-smarts to subtly hint at a deeper, more layered past than is ever revealed, while Ehle makes the most of Amanda's wry, theatrical dismissals of Maud's faith, effortlessly toeing the line between mockery and good humoured interest. It is a credit to both Glass' script and the performances of the two leads that, although this blossoming friendship certainly has its sweet moments, they are always hard-earned, and the relationship never truly loses its thorns.
While it is never explicitly revealed, it eventually becomes clear that Maud is suffering from undiagnosed mental trauma, at which point her claims about speaking directly to God, and conversational gems such as "May God bless you, and never waste your pain" take on a tragic – though no less concerning – new dimension. As Maud becomes more certain of her 'divine purpose', it is both terrifying and tragic to watch her saintly delusions play out in real-time while Amanda blithely dismisses her righteous proclamations.
The thick, creeping atmosphere, strong performances and intimate, personal drama played out on a canvas of heroic sacrifice and religious fervour is heavily reminiscent of Rosemary's Baby, Martyrs and the more recent Stations of the Cross and Paul Shraeder's (screenwriter for Taxi Driver) First Reformed. To boil it down to a tagline, this film is about obsession: Glass herself pitched Saint Maud as "If Travis Bickle was an Catholic woman living in a small seaside town." But, like all good films dealing with obsession, Saint Maud is so much more than that: a layered, deeply empathetic exploration of loneliness, faith, end-of-life care, martyrdom, undiagnosed mental illness and loss of purpose that gives disturbing new meaning to the phrase 'let there be light'.
Saint Maud is out now.