The last of five entries in Steve McQueen's Small Axe anthology, Red, White and Blue features Star Wars' John Boyega as real-life figure Leroy Logan. Set in 1980s London, the film tracks Logan's journey after his father's (Steve Toussaint) savage beating by police officers spurs him to join the London Metropolitan Police Force, in hopes of tackling the organisation's racism from the inside. Red, White and Blue also explores the rift which his decision creates between him and his community, and amongst his family, as well as the hostility and flagrant racism he faces in his professional life.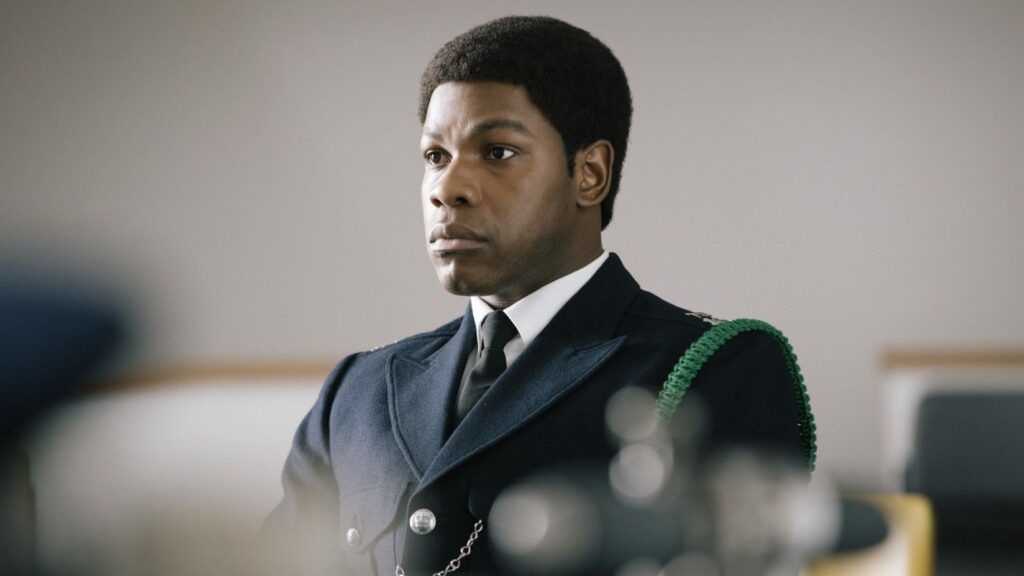 Casting Boyega in the lead role plays a large part in what makes this film so engaging. His understated turn allows for Logan's characterisation to grow beyond that of a model citizen fighting the good fight. While high-achieving, resolute, and righteous, Boyega also allows for glimpses of vulnerability, self-doubt, and anger in this perfectly nuanced and empathetic performance.
McQueen and co-writer Courttia Newland's offering arrives at an opportune time: in late 2020, in the midst of a potent debate surrounding police violence and systemic racism, Red, White and Blue goes some way towards engaging with arguments for police reform, versus abolition or defunding. When Black individuals have been targeted by police in recent years, too often will "police reform" be meekly suggested as a solution; yet Leroy Logan's unwavering commitment to serving his community and to incite change within the police force, even as he was discriminated against by his colleagues and superiors, is laudable.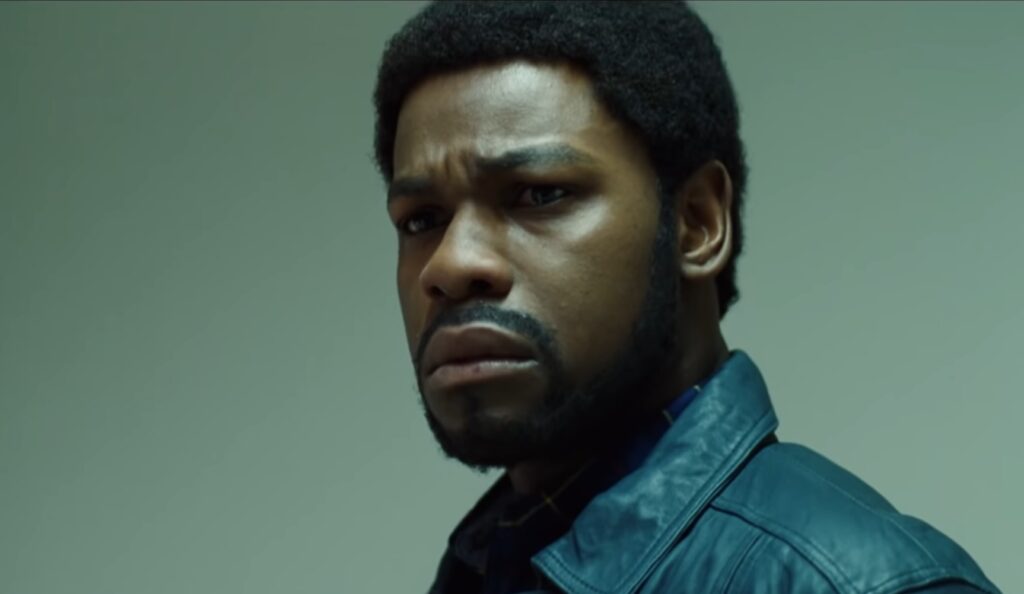 Red, White and Blue only charts the very beginning of Logan's long and distinguished career, which would go on to span three decades and would see him become a founding member of the National Black Police Association (NBPA), develop anti-racist policies for the police, be awarded an MBE by the Queen, and work as a commentator on policing in Black and minority ethnic communities. Because of this, the initial tone is perhaps more idealistic than one might expect given contemporary discussions.
However, Red, White and Blue ends on note which seems less aligned with its real-life protagonist's views and more with the current course that debates around policing and institutional racism are taking. As Logan sits at the kitchen table with his father, he sombrely muses, "Sometimes I think, the earth needs to be scorched. Replanted. So something could become of it. Something good." McQueen lets the words linger with the audience before the screen fades to black.
Red, White and Blue was screened as part of NYFF, and will release on December 18th.