The Painter and the Thief starts off like any mystery thriller, the identity of the art thieves taking centre stage right from the word go. How it transforms into something else entirely over the course of 100 minutes is quite extraordinary. Benjamin Ree's documentary occasionally feels like it might crumble beneath his feet, but he grounds the film so capably in the themes of friendship and forgiveness that he succeeds in producing something that defies all expectations.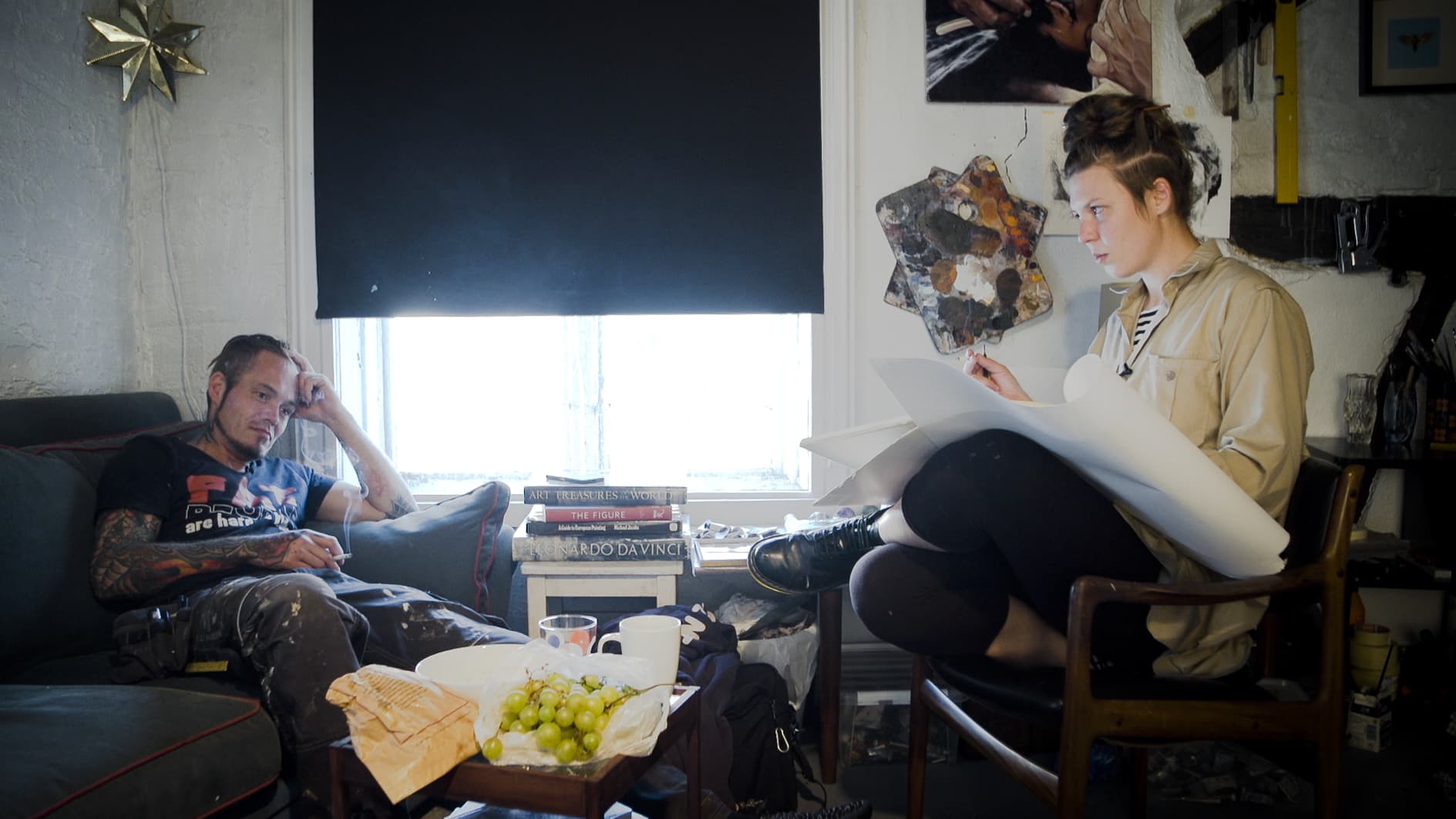 Barbora Kysilkova, a Czech-born artist now living in Norway, has artwork worth thousands of Euros stolen from a gallery. The thieves are quickly identified, and Barbora confronts one of them in the courtroom – Karl Bertil-Nordland. After he tells her that he can't remember what happened to the paintings, Barbora asks if she can paint a portrait of him. From that moment on, an unlikely friendship blossoms, one that holds strong despite the misgivings of those close to them and some dramatic life events for both parties. Both of them (but Karl in particular) are forever changed by being part of one of the most unlikely friendships either thought they would ever have.

The power play between Barbora and Karl swings far more often than you might expect, but this is not a story of one-upmanship. Instead, it is a provocative insight into what the world would be like were we more compassionate and forgiving. In their own ways, both of the protagonists are shaped by their own sense of selves and the circumstances that have led them to one another. They understand each other on a deeper, meaningful level – when Karl breaks down in tears after being presented with a portrait of him drinking wine, you can't help but feel that Barbora sees much more of Karl than he sees of himself. Over time, it becomes clear that the reverse is also true. This fascinating, ever-changing relationship makes Ree's film a gripping watch. It might at its core be about seeing the best in people, but The Painter and the Thief is no soppy melodrama.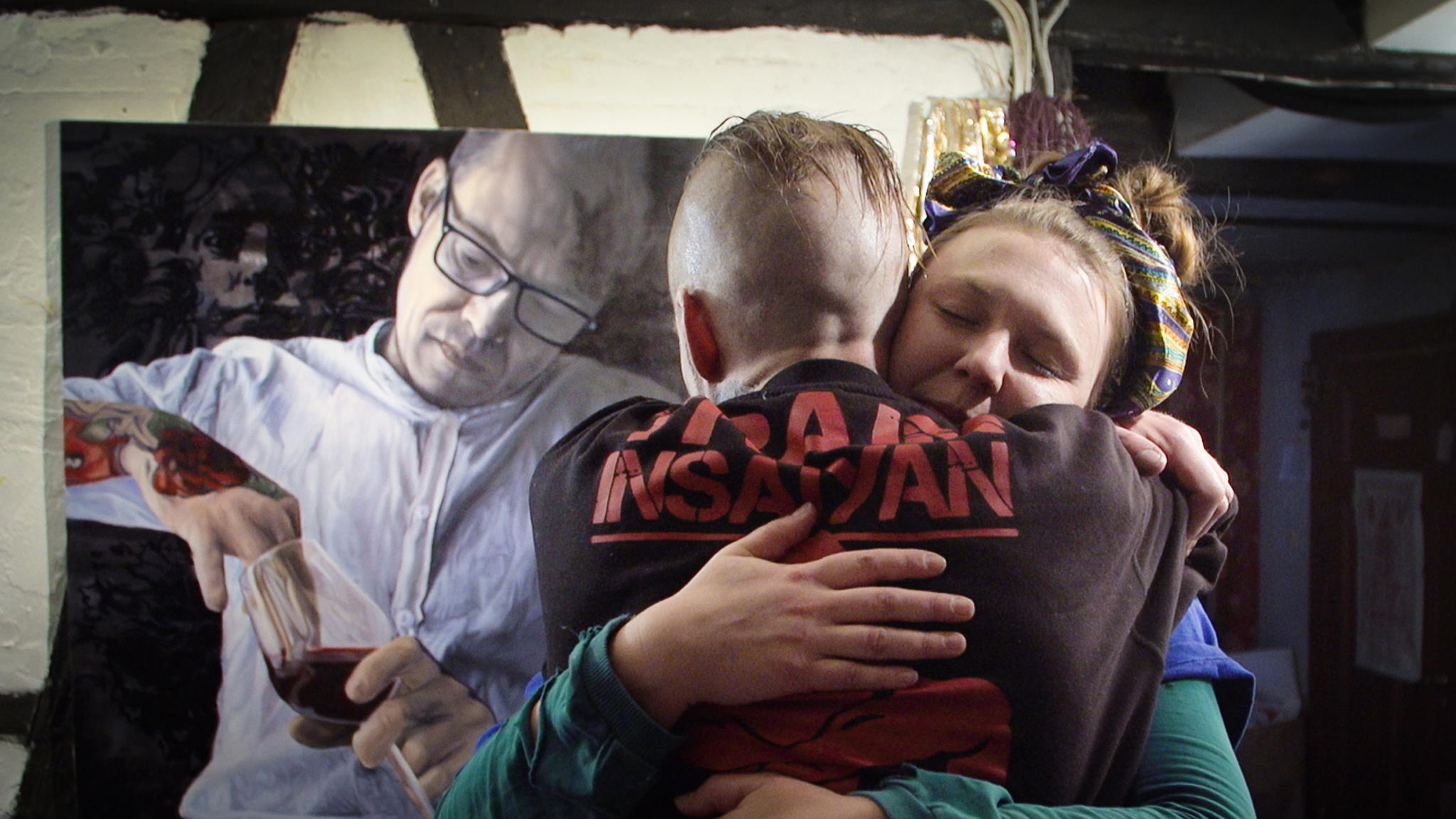 Barbora captures Karl's vulnerability through her artwork. His background and situation contrast sharply with Barbora's, which only seems to further cement their bond rather than drive them apart. Ree is bold to stick his camera into such a delicate, rich friendship, but the insights he captures are often remarkable. The only thing to disrupt the gentle build-up of this friendship are the regular jumps in time, which makes one wonder whether the story risks leaving Ree behind unless he needlessly adds some flourish.

It's something he doesn't need to do, because the best parts of The Painter and the Thief are often the most mundane. Telephone calls, chats in cafes, looking at paintings. Ree isn't going for some kind of grand, overarching point. Instead he invites you to consider the nuances and details. When the pair are simply talking or embracing, or when Karl writes one of his letters to Barbora (as funny as they are deeply moving), that is when the film thrives. Because this connectedness is what the documentary is all about. Both the art and the humanity in this story help Ree to paint a portrait of his own. A portrait of empathy, forgiveness and the potential rewards of letting yourself take a risk you would ordinarily never consider.
The Painter and the Thief releases October 30th.