Charlie Kaufman's new film I'm Thinking of Ending Things offers the audience a woefully unexpected journey, full of dream logic, literary references, and the questioning of the passage of time. Everything has meaning and nothing is meaningful and ultimately, the central theme of the film will be down to you.
I'm Thinking of Ending Things begins with a simple premise – our main character, first introduced as Lucy (Jessie Buckley), is going on a road trip with her boyfriend of a few weeks, Jake (Jesse Plemons) to meet his parents (the wonderfully chaotic David Thewlis and Toni Collette) on their rural farm. While travelling, Lucy contemplates where she is in life now and ultimately, that she's thinking of ending things with Jake.
Simple.
But no. The plot unravels and immediately the audience knows that there is something wrong. The tension between parents and son; long periods of silence as if in an empty home only to discover others in a hidden part of the house; phone call after phone call asking for an answer that Lucy is keen to ignore.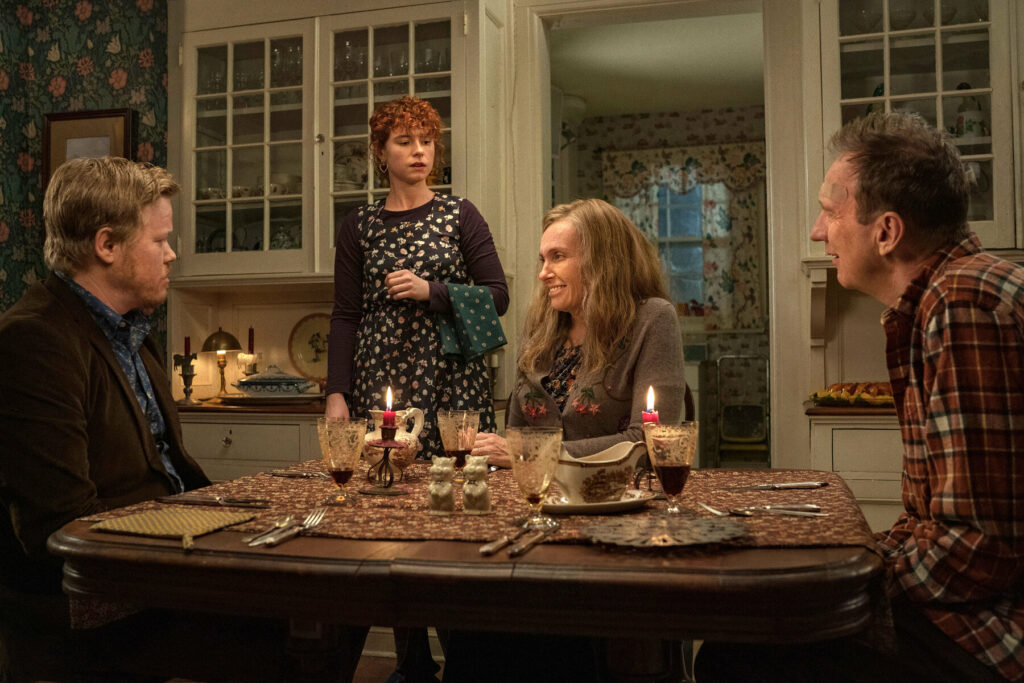 Lucy herself seems to be slipping between worlds, experiencing the home – and later the town – at different points in time and never chronologically. She is referred to as Lucia and Louisa, as if she isn't entirely aware of who she is anymore, and the story of how she and Jake meet is changed multiple times.
Kaufman succeeds in creating an atmosphere of tension and uncertainty. Not just from the unexpected changes that the audience encounters, but with setting and sound. I'm Thinking of Ending Things takes place in the middle of a worsening blizzard, and in moments of silence, you hear the wind growing louder, emphasising the isolation and nothingness.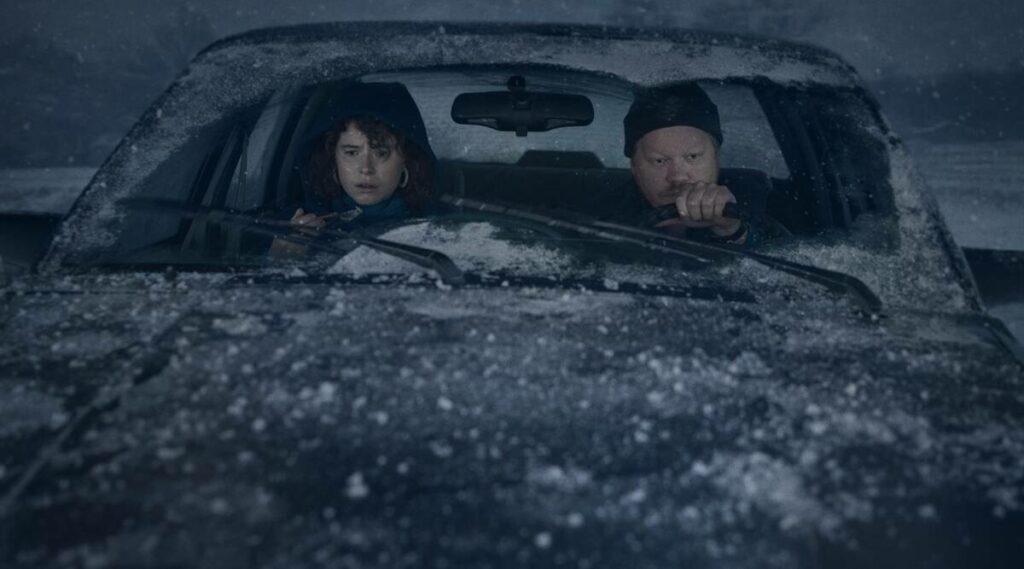 In particular, a scene where Lucy (if that is her real name) monologuing her thoughts about Jake and their relationship as she walks down flights of stairs sees the sound of her voice grow louder or more distant, which creates a sense of descent and continuous mulling over of your thoughts.
It cannot be said that the plot of I'm Thinking of Ending Things is clear. Trying to piece together the mystery, to build connection and meaning, is a key part of the experience. I'm Thinking of Ending Things is a mystery of a suspense thriller that never acts like you would expect it to. Kaufman's skill as a filmmaker is evident, and the fantastic displays from the cast members keep you on your toes, desperate to know more – even if you never quite figure it out.
I'm Thinking of Ending Things is out now on Netflix.