A film centering on a teenager living with cancer is typically something to baulk at. The coming of age-cum-terminal illness plot device feels worn out, harking back to trite Sunday afternoon weepies. Babyteeth does all in its power to bolt from such drab expectations, creating a remarkably fresh new take on this well-trodden sub-genre. This is neither your beady eyed YA adaptation nor your fraught family breakdown drama, but instead a gleefully mischievous amalgamation of the two, shaken up to allow just enough froth then poured free with luminous direction from Shannon Murphy in her remarkable debut.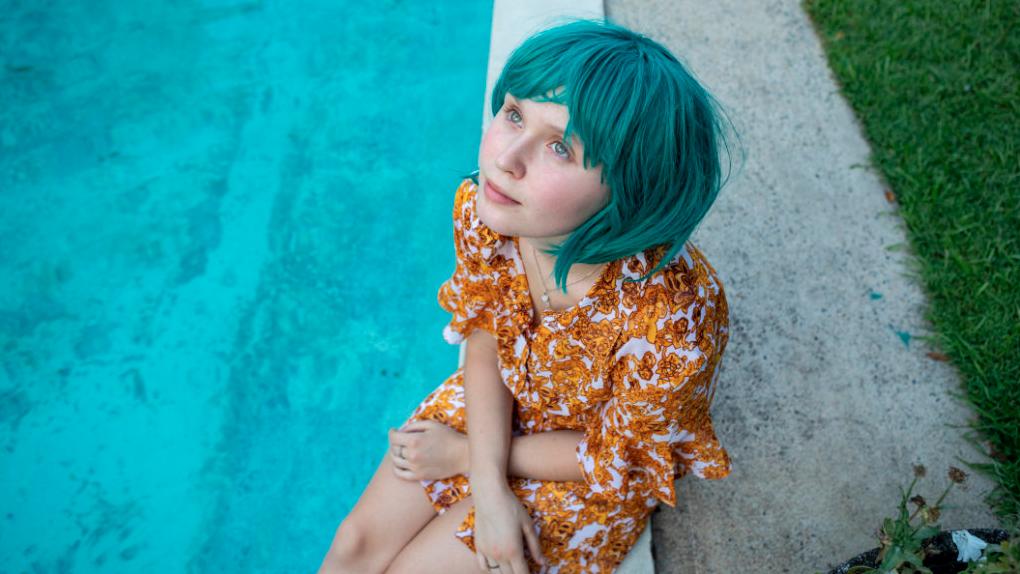 Eliza Scanlen is magnetic as Milla, a 16-year-old with a terminal cancer diagnosis. Having already been a radiant presence in Greta Gerwig's Little Women as the (also) sickly Beth, as well as the troubled Amma in Sharp Objects, Scanlen is cementing her burgeoning star power. Her handling of her condition is an unusual one to behold, in that it seems to free her from the constraints her upbringing has imposed on her thus far. Although nervously staring into the unknown, she succeeds in liberating herself from her picket-fenced, buckle-shoed tween years.
The family at the heart of the film both seek to welcome and shun the dysfunctionality that surrounds them. Essie Davis (True History of the Kelly Gang) and Ben Mendelsohn (Rogue One) are perfectly cast in the roles of Milla's conflicted parents. Davis plays Anna, a professional pianist too strongly dosed up on prescription meds that have been prescribed by psychiatrist husband Henry (Mendelsohn).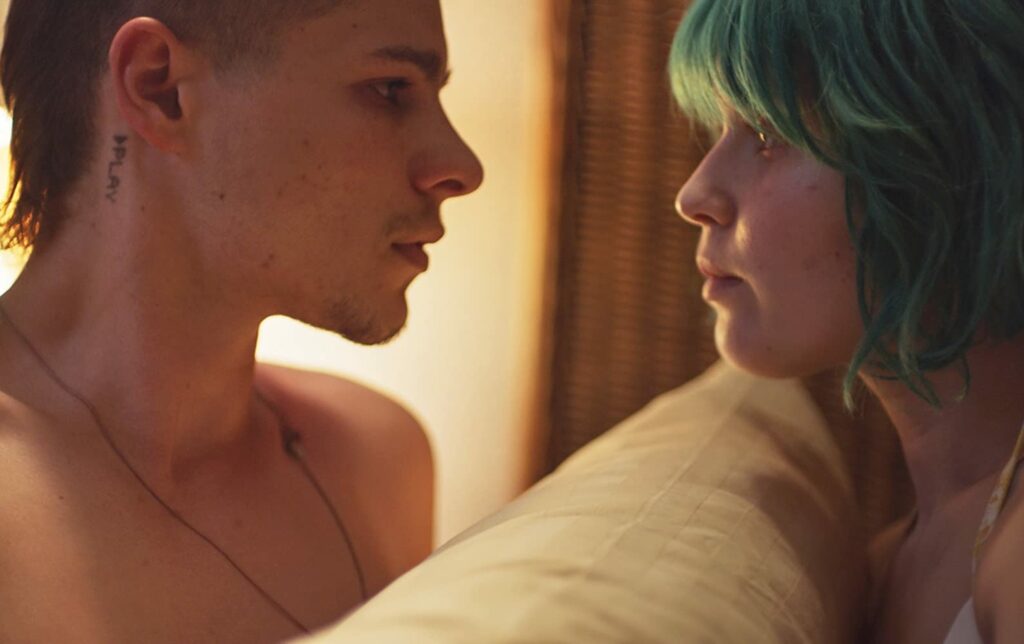 In weathering the storm of Milla's cancer battle there is a sense that the two of them are building flood barriers to prevent long standing issues from bursting through and interfering; hence the self-prescribing running throughout. Rita Kalnejais' dazzling script is peppered with suggestions to these goings-on beyond the frame, but in keeping them as momentary insights the film remains layered in intrigue. Babyteeth keeps its anchor firmly in the moment with the urgency of Milla's immediate happiness and fulfilment informing the story's direction.   

Babyteeth, much like its central family, prickles with an anxious energy. The film endeavours to frustrate in moments, having characters intent on going against our internal pleading; but these frustrations only aid in further colouring these people, making their journey all the more significant. A love-story laced with questionable intentions unfolds as Milla finds herself drawn to 23-year-old drug-addled runaway Moses (Toby Wallace, Romper Stomper), whom she meets during a dizzy spell on a railway platform. The dizziness carries on long past this episode, as Milla integrates Moses into her life, much to her parents' expected disapproval. Wallace is the standout player in an all-round tremendous cast, a wild-dog like presence amongst their suburban hen house. He is both dangerous and incredibly tender, with eyes that could bore through the iciest of hearts given half a chance. 

Murphy has worked magic here with Babyteeth feeling like a lightning-in-a-bottle capture. Everything that feels invigorating in the picture is what also affirms its warmth and humanity. It embraces bold flourishes, which is a necessity when presenting a 16-year-old at this juncture. The journey feels honest and pure, especially when it strays from the familiar and shows what it means to be a teenager in love and in crisis, finding hope where others see none. Babyteeth is very much a film about being alive.
Babyteeth is in cinemas 14 August.