Dangerous Lies is a title that is quite on the nose. Netflix's latest thriller follows Katie (Camila Mendes) and Adam (Jessie T. Usher) who stumbled across a robbery at Katie's workplace. In the chaos of it all, Adam shoots the attacker and then has to deal with the aftermath. Katie is working as a carer for the lonely Leonard (Elliott Gould) and when he suddenly dies, the couple finds a hidden stash of money in his home. Can you guess what comes next? Dangerous lies get told.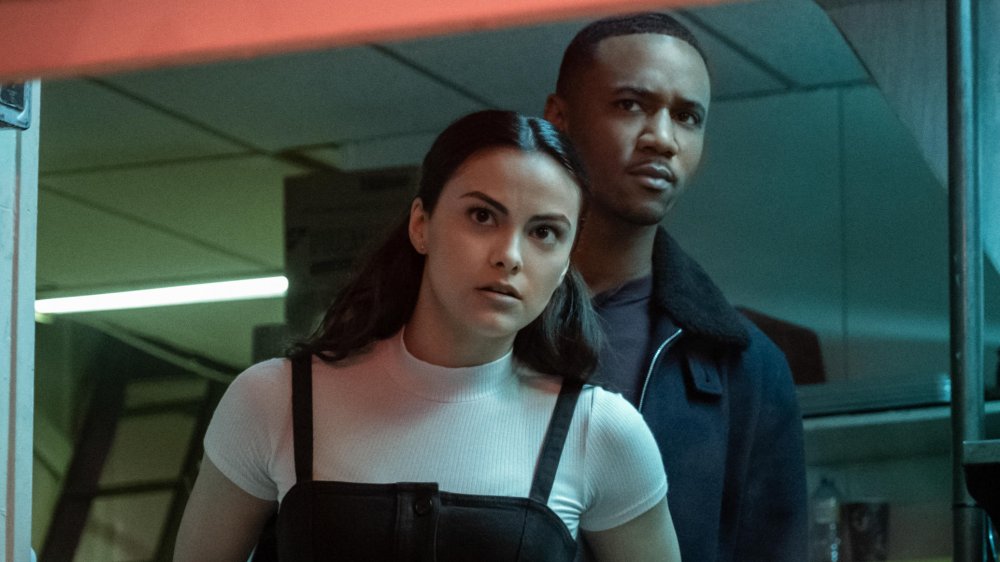 This is a generic thriller with twists and turns that you see coming, and a rota of suspicious characters filling our protagonist's life. Katie is the only character to have her motives entirely unquestioned. She alone is left to untangle the web of lies, despite the fact that there is an actual detective, Detective Chesler (Sasha Alexander) already investigating Leonard's death. The story is an endless series of questions. When one is answered, another two crop up, increasing the steady build-up of suspense.
The pacing is perfectly designed to not allow you enough time to think too hard about each twist and revelation. Sometimes, things happen so fast that director Michael Scott can hide clues through camera speed alone. This plays well with the script itself, written by David Golden, who no doubt used his Hallmark writing roots to great effect. The plot leans into the absurd side of unexpected, leaving you to revel in the mass of stupid decisions the characters are presented with.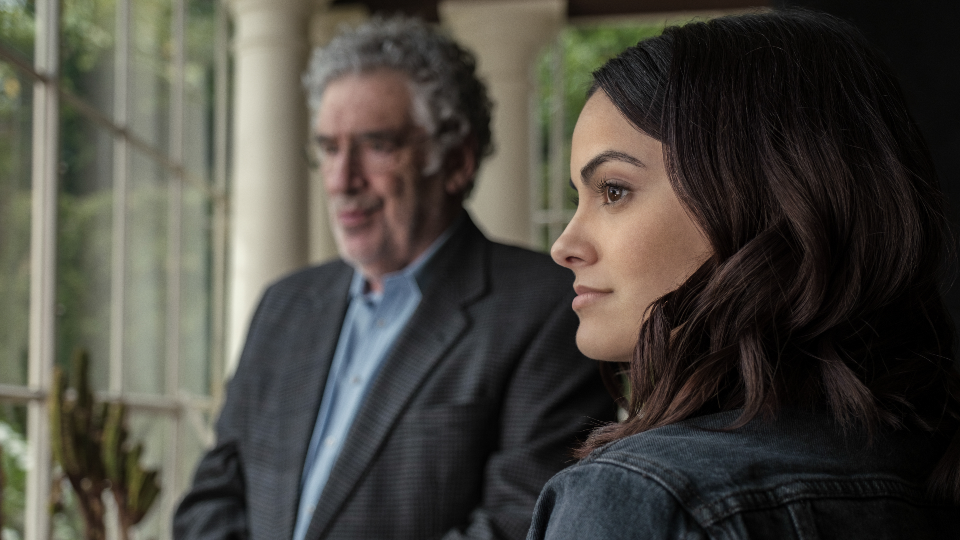 However, for all its flaws, Dangerous Lies is a strangely enjoyable thriller. It's a guilty pleasure full of tropes and soapy goodness. It might not be the most spectacularly unique story but it is a solid addition to Netflix's thriller and suspense movie list. Dangerous Lies is something to watch when you've got time to kill, a suitable watch for your thriller binge or if you want something to lose your sense of reality in.
Dangerous Lies is not supposed to be something game changing – it plays by the rules of the genre and keeps you entertained while doing it.
Dangerous Lies is available to stream on Netflix.