This light-hearted British comedy is a welcome reprieve for those stuck in lockdown.
Love Wedding Repeat follows Jack (Sam Claflin) as he jumps from one disaster to another, desperately trying to save his beloved sister Hayley's (Eleanor Tomlinson) wedding. That task is easier said than done as he is faced with a crazy ex-girlfriend (and her clingy man-child of a boyfriend), annoying table mates, and the love of his life who got away. His biggest problem, however, is Hayley's ex-boyfriend, Marc (Jack Farthing) a drugged up time bomb who plans to ruin the wedding because he is convinced the two of them are meant to be together.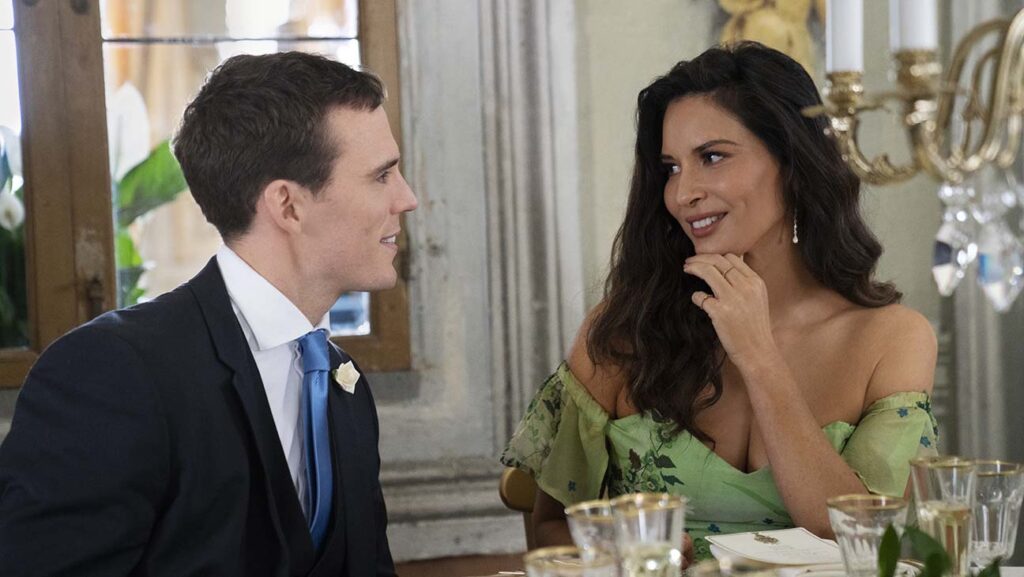 Panicked and running out of time, the siblings come up with a plan to sedate Marc until after the wedding, thus ensuring the day goes smoothly. It should be simple (if a little illegal), but when the placement cards get swapped around, Jack finds himself accidentally drugging the wrong person, leaving Hayley without a maid of honour and her ex-boyfriend free to cause trouble. Cue a kidnapping, some semi-nudity and plenty of drama.
While Jack makes a commendable effort to save Hayley's big day, everything inevitably unravels in a truly epic way. Consequently, we get front row seats to the most disastrous wedding known to man – and just like with any disaster, we can't bear to look away. Have no fear though, as just when you start to feel bad for the characters, Love Wedding Repeat rewinds the whole day back to that pivotal moment when everything started to go wrong. What follows is an amusing montage of the day's possible outcomes, each one disastrous in some way or another. Eventually, the film lands on a new scenario, in which Jack has somehow consumed the spiked drink himself. Despite being pretty unbelievable, it allows the film to go in a new direction, leading us towards that happy ending we'd all been hoping for.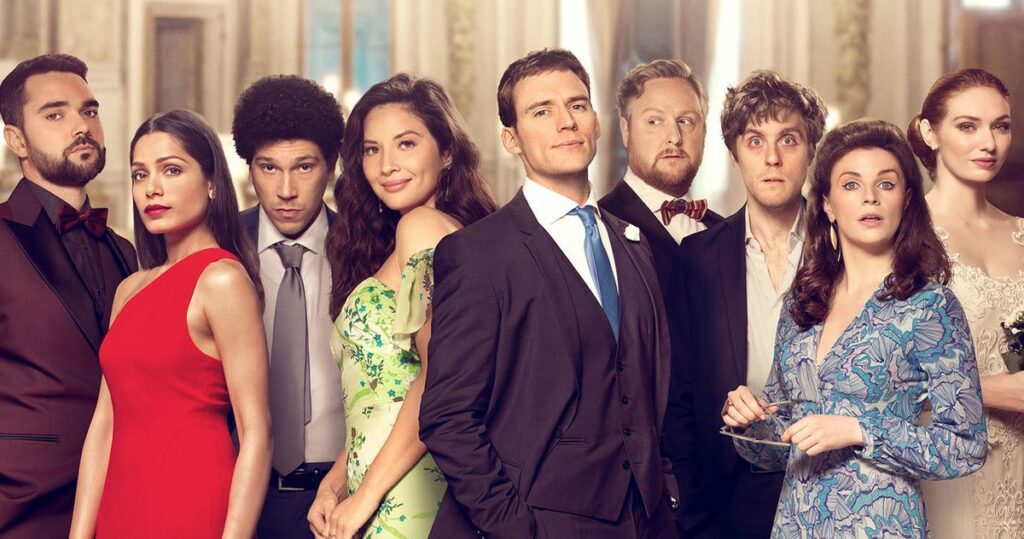 With a slew of well-known British actors, this film combines great casting with a reasonably amusing script to create a charming romantic comedy that's sure to make you laugh. Sam Claflin is the lovable leading man that you want him to be, at once distractingly attractive yet dorky and self-conscious. Of course, this doesn't come as a surprise, as he's proved his skill as a romantic leading man in previous projects including Love, Rosie and Me Before You. Olivia Munn also stands out as Dina, and Joel Fry (Byran) offers a highly entertaining performance, both balancing humour and cringe to create genuinely good comedy – the same sadly cannot be said for all their castmates.
Love Wedding Repeat does a good job of entertaining. Sure, some jokes don't land and there are moments that will leave you reaching for the exit button. However, as Dean Craig's first directorial project of this kind, Love Wedding Repeat is a lighthearted romantic comedy that is neither remarkable nor offensive. It's sweet, simple and seeks to do little more than amuse, which will hit the spot for viewers searching for an easy watch to distract themselves this Easter weekend.
Love Wedding Repeat is available to stream on Netflix now.