With a title like 'true history,' followed by an opening screen telling the audience 'nothing you're about to see is true,' Kelly Gang immediately dispels all notion that this is to be a biopic of infamous Australian outlaw Ned Kelly. The much storied figure has a mythology surrounding him, full of falsely attributed quotes and larger-than-life legends, and Justin Kurzel's film delivers both the epic and the painfully personal.
Read our interview with director Justin Kurzel here.
Based on the novel of the same name by Peter Carey, which weaves fiction and historiography to tell the story of the son of an Irish convict shipped to Australia in the 19th century, who grew up to be the most infamous bushranger of all time.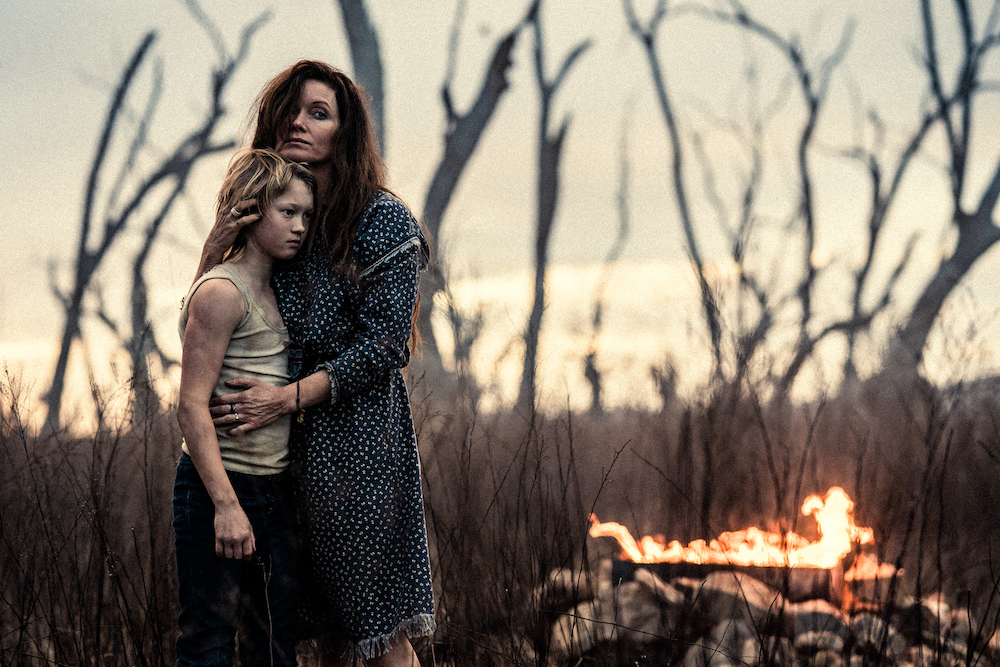 Newcomer Orlando Schwerdt does a brilliant job as the young Ned Kelly, establishing the harsh childhood that created the man he becomes. Central to his development is his relationship with his tough-as-nails mother Ellen, brought to life with steely vigour by The Babadook's Essie Davis. Charlie Hunnam and Russell Crowe are perfect in supporting father-figure roles from opposite sides of the law that teach lessons of both kindness and harsh practicality to the audience as much as to the young Ned.
Now a household name after his career-defining turn in 1917, George MacKay inhabits Kelly as he grows from boy to man, full of a quiet hunger. Injustice and responsibility towards his family are his driving factors, making this reluctant folk hero someone very easy to root for. Nicholas Hoult is brilliantly villainous as Constable Fitzpatrick, the law enforcement officer who makes it a personal mission to take the Kelly Gang down, and Jojo Rabbit's Thomasin McKenzie is underused but very compelling as Ned's very canny eventual wife Mary.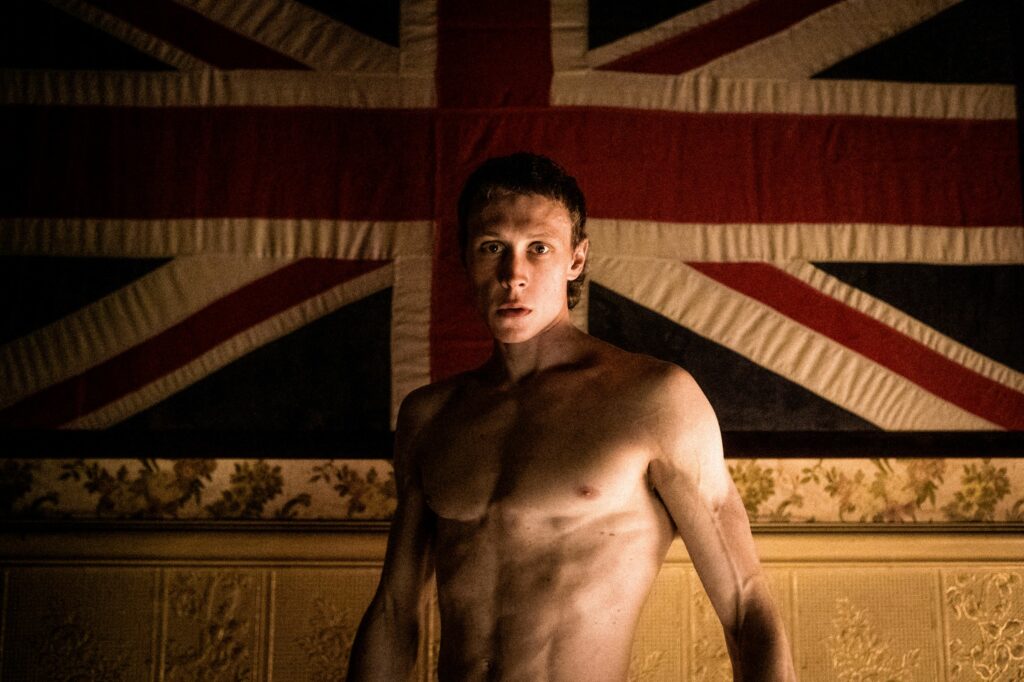 Dream-like, impressionistic visuals contrast with stark landscapes and shocking brutality, evoking both the harsh realities of the era, and the romanticism with which it's looked back upon. The blurring of lines between history and romance, truth and fiction is mirrored in the relationships between characters – friend or foe? A prostitute who's good at her job, or a heartfelt lover? Can Ned find the father he's looking for in Sergeant O'Neill (Hunnam), Harry Power (Crowe), or in Ellen's much-younger new husband George King (Marlon Williams)? Is Ellen a loving mother or a selfish one? Is the answer both, or can we let the story exist in its ambiguity?
The theme continues as the Kelly Gang don dresses to strike fear into the hearts of their victims – there's nothing scarier than going up against someone crazy, sure, but it's the supposed horror and monstrosity of deviating from strict gender norms that makes it so effective to those they are trying to intimidate. Ned and his brother Dan (Earl Cave) each have partners in Joe Byrne (Sean Keenan) and Steve Hart (Louis Hewison), and there's a definite ambiguity as to whether they are brothers-in-arms alone, or something more.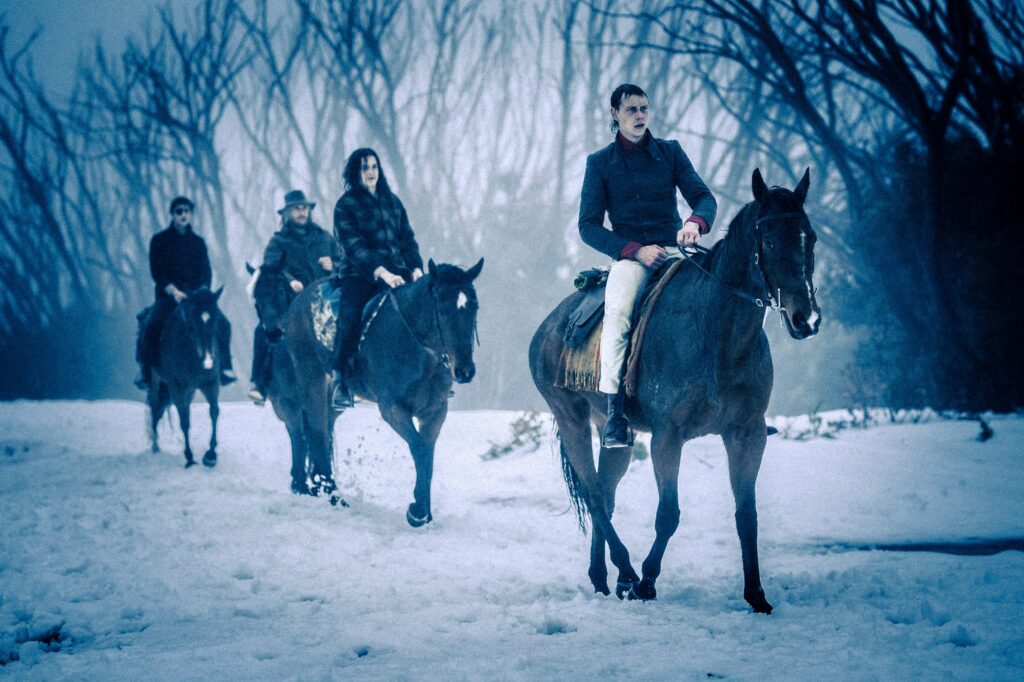 Questions of legacy and culture and right to land are raised and discussed in relation to the Irish community in Australia, and it's key that there is a distinct acknowledgement of Indigenous struggles, but the film very much stays in its own lane in that respect. Jennifer Kent's The Nightingale was criticised for equating the treatment of Indigenous and Irish people in Australia in a similar time period, and Kelly Gang avoids that trap.
True History of the Kelly Gang is certainly Kurzel's most accomplished work to date: a haunting parable centred around an absolutely magnetic performance from MacKay.
True History of the Kelly Gang is in UK cinemas 28 February.