Jack London's 1903 novel helped to solidify the 'one-man-and-his-dog' sub-genre of adventure stories, and the tale has proven more or less timeless. Yet with so many film adaptations already in existence, this endurance is recently being tested, not least in the face of its greatest threat yet – modern CGI.
Disney has once again slapped the uncanny valley sticker on the side of a touching story, motion capture as always proving no substitute for the real thing. And yet, in this particular case, it's not all bad, because in spite of everything there is some heart and gravitas behind The Call of the Wild that manages to tick the boxes of a feel-good movie. At the end of it all you will have enjoyed it far more than you probably thought you would.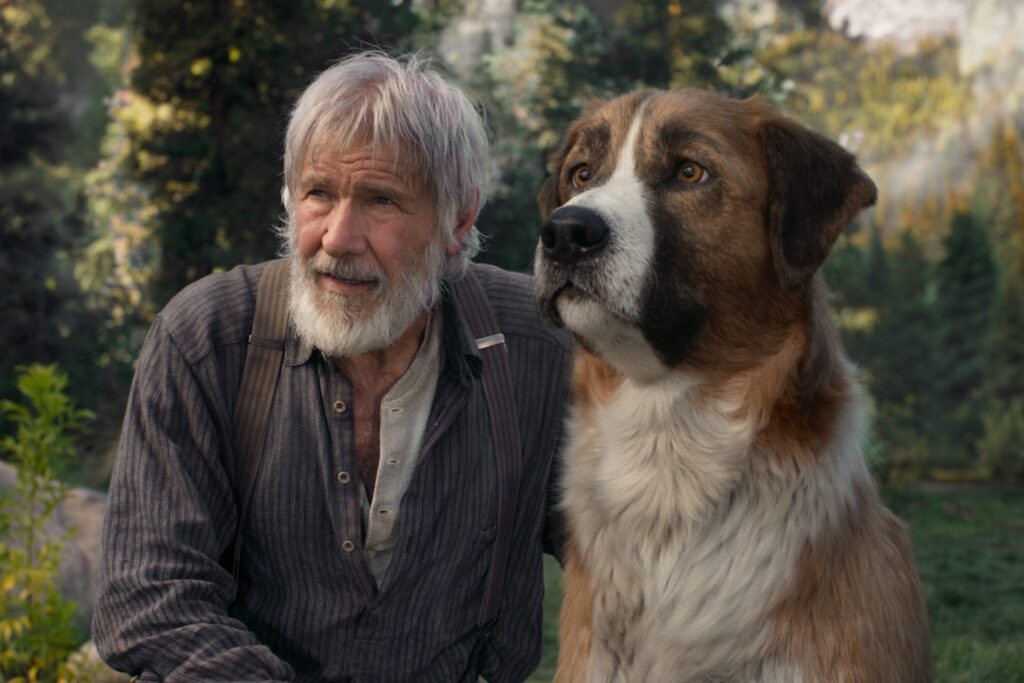 Buck is a big, slobbery and adorable pooch who one day is stolen from his sun-kissed California home to the freezing cold of the Yukon, at the height of the Gold Rush. There he crosses paths with a sled-powered postal worker, an arrogant and greedy gold hunter, and – most memorably – John Thornton (Harrison Ford), a grieving older man who has come to Alaska to drown his sorrows and make one final adventure. While the visuals are mildly unsettling, there is a wonderful expressiveness to Buck, able to communicate at least as much with noises and gestures as anyone in The Lion King managed with words.

An adventure story through and through, Chris Sanders' solo directorial debut strikes the same balance of drama, comedy and magic as the animated films that built his reputation. The jokes actually work, and the most dramatic moments are accompanied by John Powell's score to great effect. A race against an avalanche, in spite of the dodgy visuals, is nonetheless a great thrill ride. Some of the changes to the original story and recurring motifs also work well, none more so than the lone wolf that seems to embody the wilderness calling out to Buck. 

Ford's character is hardly an original set-up – a lonely old man drinks, isolates himself and is blighted with melodramatic inner monologues. Yet he carries the role with tangible charisma and helps to keep what is at times a magical story feel fairly grounded. His relationship with Buck is touching, the pair going on one last adventure together as the wild calls to both of them (for very different reasons). The rest of the cast generally aren't blessed with the time they need; Dan Stevens' villain is dastardly and mean, but completely unmemorable, and Karen Gillan barely gets a word in before the story leaves her and several other characters behind.

If anyone is looking for another empty, heartless affair on the levels of The Lion King or Dolittle, and another excuse to throw Disney under the bus for an over-reliance on CGI, this isn't it. Though it's true the visuals are a distraction, the story is strong enough to almost make up for it. Ford's central performance and Sanders' knack for the feel-good throwaway makes this the kind of old-fashioned escapism that you didn't know you needed.
The Call of the Wild is out now.