It's that time of year again, when you put aside hard-hitting gritty dramas and indulge in the classic 'guilty pleasure' film viewing. If you are indeed looking for another film to fill that void, then look no further… but don't set your hopes too high.
The latest reboot of the Charlie's Angels saga can be summed up simply: it's meh. Somewhat stylish and fairly fun, it's unfortunately little more than that. Sure, I wouldn't say it's horrendously awful, but it could also have been so much better.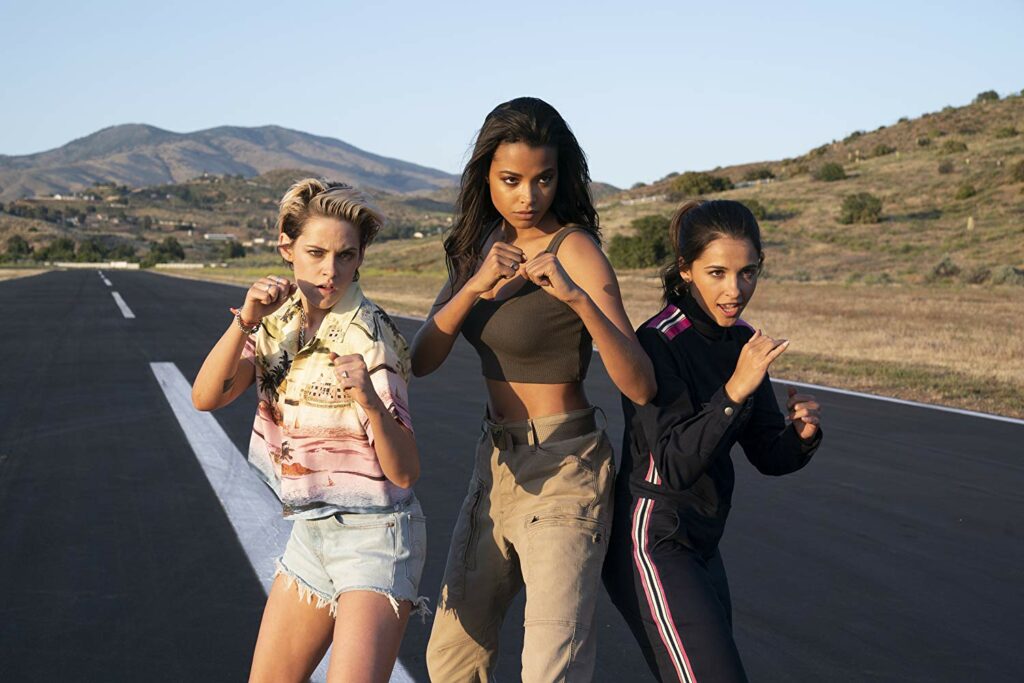 When news broke that Elizabeth Banks helming the latest installment in the Angels franchise, I think it's fair to say that people had high hopes. Banks has proven her comedic skills time and time again, so it's a shame that she doesn't seem to put them to good use here. Jokes fall flat left, right and centre. Surprisingly, the only true comic relief comes in the form of Kristen Stewart, abandoning her characteristic angst for light-hearted relief, but even she can only do so much with such a wooden script.
The plot follows the bright but overlooked computer programmer Elena (Naomi Scott) as she becomes embroiled with the angels, trying to stop an evil corporation from weaponizing her technology and selling it on the black market. A megalomaniac corporate bully, new technology that can be used for evil, and a mole among the good guys – it's certainly not the most original of storylines, but I don't think anyone was expecting too much by way of plot.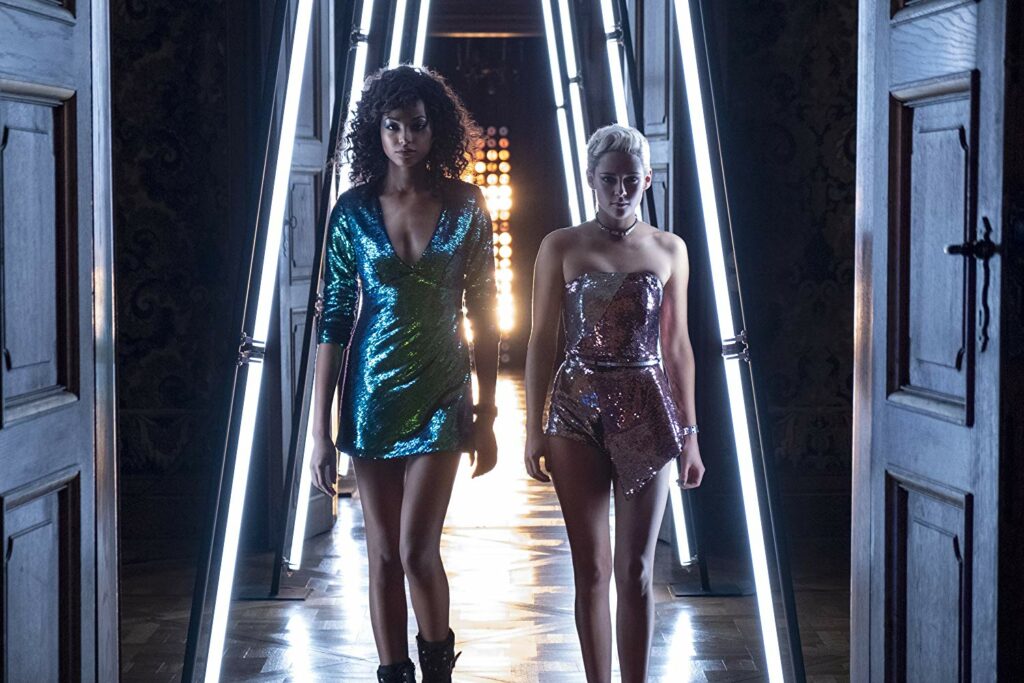 Where this film really lets itself down is in the writing. The plot was always going to be somewhat flimsy and the story slightly unoriginal. However, one can forgive a conventional plot from a film like this; what can't be forgiven is its blatant style-over-substance approach. This film should have been funnier, more heart-warming, the characters should have been better developed, the dialogue flown more evenly. Ultimately, it should just have been better.
Kristen Stewart and Banks herself do well in their roles as rebellious angel Sabina and Bosley respectively. Recent breakthrough, Aladdin star Naomi Scott does a decent job as the endearing and inexperienced Elena, but she seems to spend most of her time looking hopeless and asking 'what's going on?' which loses any comedic value after the first ten minutes. Newcomer Ella Balinska rounds out the cast as ex-MI6 agent turned angel, Jane, but is sadly outshined by Stewart at every turn. Supporting the angels is Patrick Stewart as the iconic John Bosley while Noah Centineo plays Noah Centineo, once again in an entirely forgettable role that might as well have been cut altogether.
What's perhaps most disappointing is that, had this film been better, it could have made for an impressive, fun, subtly feminist action flick – a welcome sight in the male action-centric Hollywood. The potential was there but Banks, who writes, directs, produces and stars in, is unable to quite go full throttle, creating a film that falls in the doomed category of just 'alright'.
Charlie's Angels is out in cinemas now.