With some inspiration from the famous puppets of the same name, Judy & Punch is an inventive and spirited debut from Australian director Mirrah Foulkes (and the second Judy-led film of 2019). After a heated argument relating to their baby, locally renowned puppeteer Punch (Damon Herriman) violently attacks his equally talented wife Judy (Mia Wasikowska) and leaves her for dead. She then finds refuge with a group of outcasts while Punch is consumed by self-destructive guilt. Judy is determined to take revenge on her drunkard husband, although her newfound neighbours are less keen for her to carry out her own form of justice.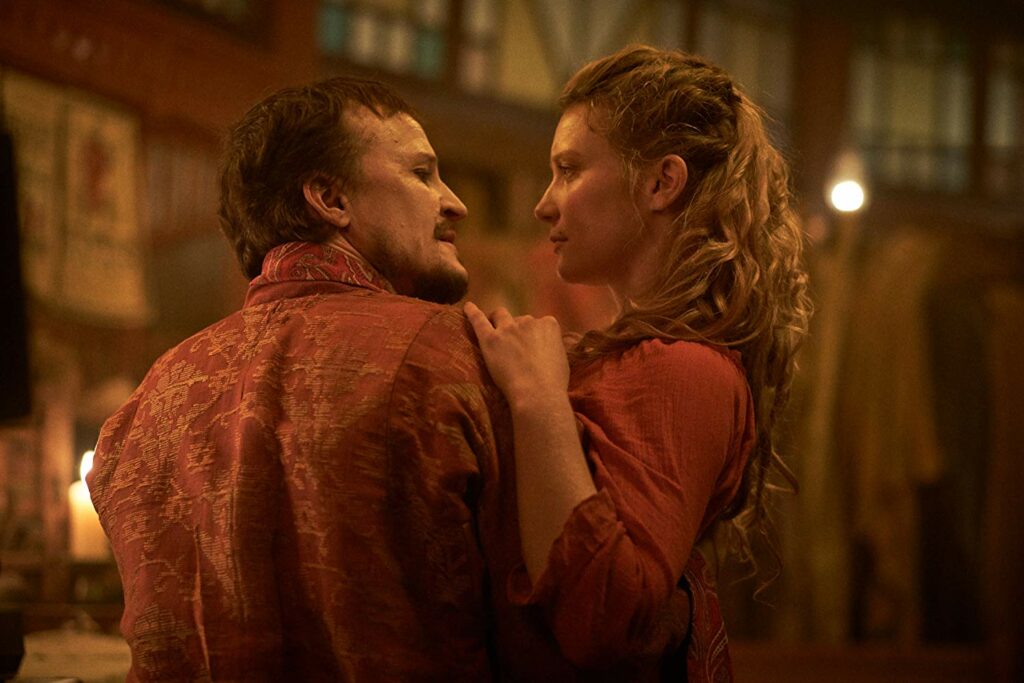 The belief in witches is endemic in the small town of Seaside (nowhere near the sea), and the townsfolk behave in such a way that affirms their own narrow views. Led by Punch, desperate to cover up his own evils, the residents of Seaside widen the chasm between themselves and what they don't or won't understand, and innocent people end up paying the price. Only the local Constable, Derrick (Benedict Hardie), has any drive to apply reason and the law, and he is marginalised for this by almost everyone. Foulkes has produced a meaningful commentary on modern day divisions of thinking, framed almost at all times with an air of disbelief and horror that will feel unfortunately familiar.

Foulkes and production designer Josephine Ford have brought the story to life with a quirky, unique style that often basks in its own colour. The presentation also helps to separate the jovial from the menacing – the frames look much colder and harsher whenever there is on-screen violence. It has a wonderfully offbeat approach that prevents the admittedly uninventive basic plot from feeling stale. The story is driven forward by two strong, if very different, lead performances. Wasikowska walks a fine line between grief and anger, and delivers a captivating performance, while Herriman is toe-curlingly charismatic and unpredictable. The two work especially well together, the beginning of the film subtly laying down their differences as the groundwork for what then follows.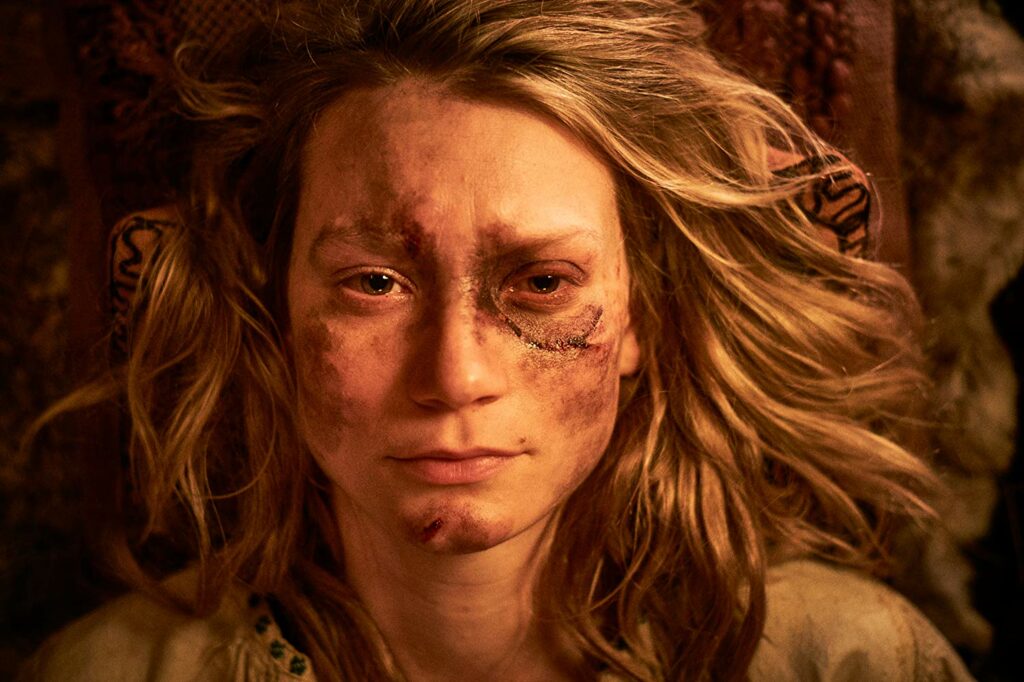 The major let down for Judy and Punch is the tone. Foulkes has obviously tried to capture the same slapstick character of the original puppets, with what should be shocking and horrendous instead possessing a comedic edge. It doesn't work. Several moments that should really be tragic or tense feel muddled in their presentation, the score not sitting right with the action on screen more than once. Perhaps comedy was needed to stop the film feeling too dark, but conversely acts a painful distraction from the film's sincerity. Foulkes clearly wants to make a serious point with Judy and Punch, but too often is it undermined by moments of tragedy, wonder or uncanniness feeling burdened by a flavour of ridicule.

Judy and Punch is the film where a downward spiral of bloodshed and lies is set off by a dog stealing Punch's sausages. Consequence and a gripping story combined jarringly with pantomime. It worked well for the puppets back in the day, but Judy and Punch feels like it has one too many strings attached to grow into the enthralling and thought-provoking story that it needs to be.