Emilia Clarke and Henry Golding starring in a Christmas rom com, written by Emma Thompson and directed by Paul Feig, featuring music by Wham! and George Michael? Doesn't that just sound like the perfect film to warm hearts and get people into the festive spirit? Perhaps, but it never quite gets further than that. It's a nice celebration of the holidays and is heart-warming enough to make its 103 minutes feel worthwhile, but it won't go down as a Christmas (or a romantic comedy) classic.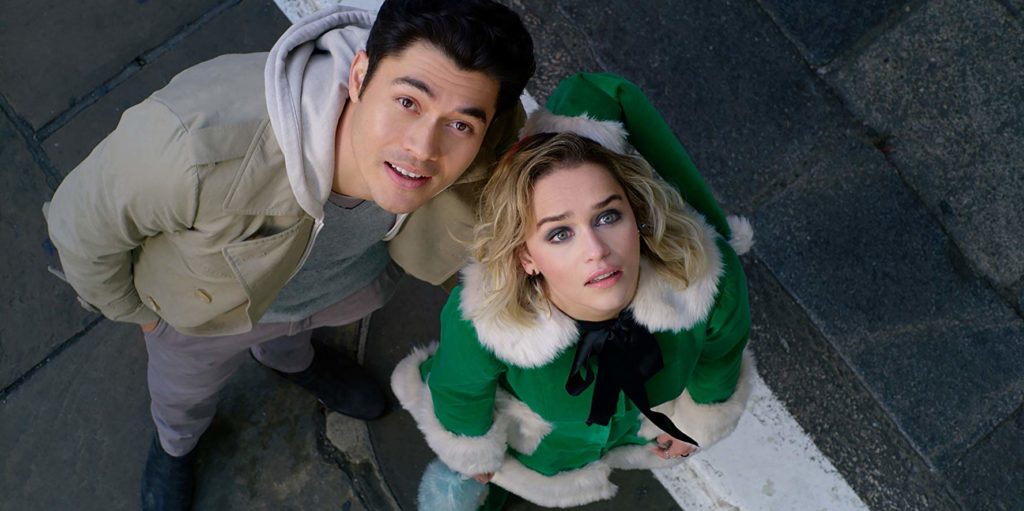 Kate (Clarke) is a hot mess. Working at an all-year-round Christmas shop in Covent Garden with an elf costume as her uniform, her personal life isn't quite as wholesome as her job might suggest. She drinks a lot, sleeps around, is technically homeless, is selfish and cynical about life. It's revealed that this distinctly un-merry attitude stems from her brush with death exactly a year prior, an experience which changed her life for the worse.
Enter Tom (Golding) a joyful, selfless and seemingly perfect guy who enters Kate's life by way of meet-cute (and a healthy serving of bird shit). From there, the two keep crossing path and gradually fall for each other, as Tom helps Kate on her journey of self-redemption and healing. It's not a very exciting love story, mostly because it all feels very *destined* and unavoidable, and very, very predictable.
After all, the entire film revolves on a supposed plot-twist that you see coming 10 minutes in. Ignore the emphasis placed on the 'surprise' however, and you will find moments of real warmth and substance. Both actors deliver very solid and charismatic performances, but it's Clarke who brings true authenticity to Kate's more vulnerable moments.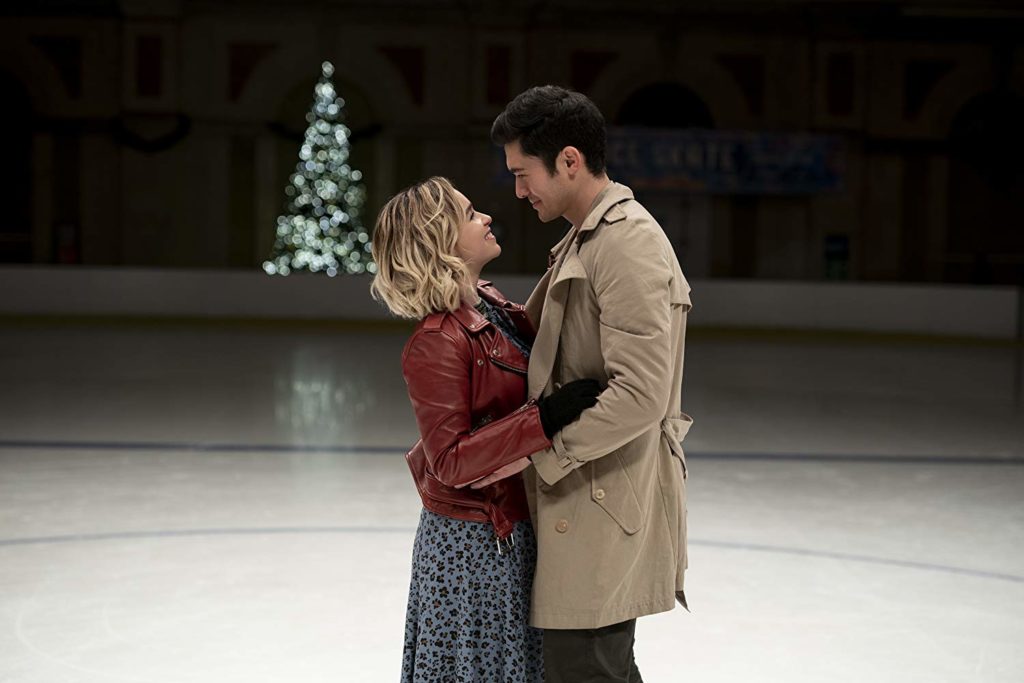 Particularly in scenes where she opens up about her past illness, the suddenness of it, the impact on her family, and the feeling that she wasn't at home in her own body even after her recovery, her words ring with real emotional stakes. As talented as Clarke is, one can't help but think that the performance is all the more impactful because of the actress' own medical history. Either way, it infuses Last Christmas with much-needed moments of emotional heft.
The two leads are supported by a great supporting cast that include Thompson (sporting a comically thick accent) as Kate's overbearing Yugoslavian mother and Michelle Yeoh as her fed-up and Christmas-obsessed boss. Last Christmas works best when it self-identifies as a festive romantic comedy; it still strains to take on homelessness, Brexit, xenophobia and the immigrant experience, in subplots that mostly feel tacked on because of how little follow-through they are granted.
Last Christmas is a straightforward, predictable Christmas film featuring solid performances and some well-loved songs. It's funny in an unchallenging way, moving because of its real-life context and comforting because you always know exactly what's coming next.
Last Christmas releases November 15th.