Dev Patel deftly leads a cast of colourful characters through this distinctly colourblind Dickensian romp. The Thick of It and The Death of Stalin director Armando Iannucci tackles this British classic with less than his usual bite, resulting in a film without his trademark cynicism and perhaps only just enough charm to carry it through.
Patel fulfils his potential as a true leading man, carrying the audience along on his journey to define his own identity through the romance, drama and tragedy with a wide-eyed wonder that encapsulates the optimism of the film, though some episodes are somewhat more engaging than others.
A supporting cast of British greats populate Copperfield's re-telling of his tumultuous life, from Gwendoline Christie's formidable aunt to Tilda Swinton's stern yet kind-hearted one. Peter Capaldi reinvents the down-on-his-luck Mr Micawber in a whippet-sharp performance, Hugh Laurie is on top form as the kite-flying Mr Dick, and Ben Whishaw embodies the snivelingly sinister Uriah Heep with such skill that it's hard not to wince in sympathy with those subjected to his particular personal space issues.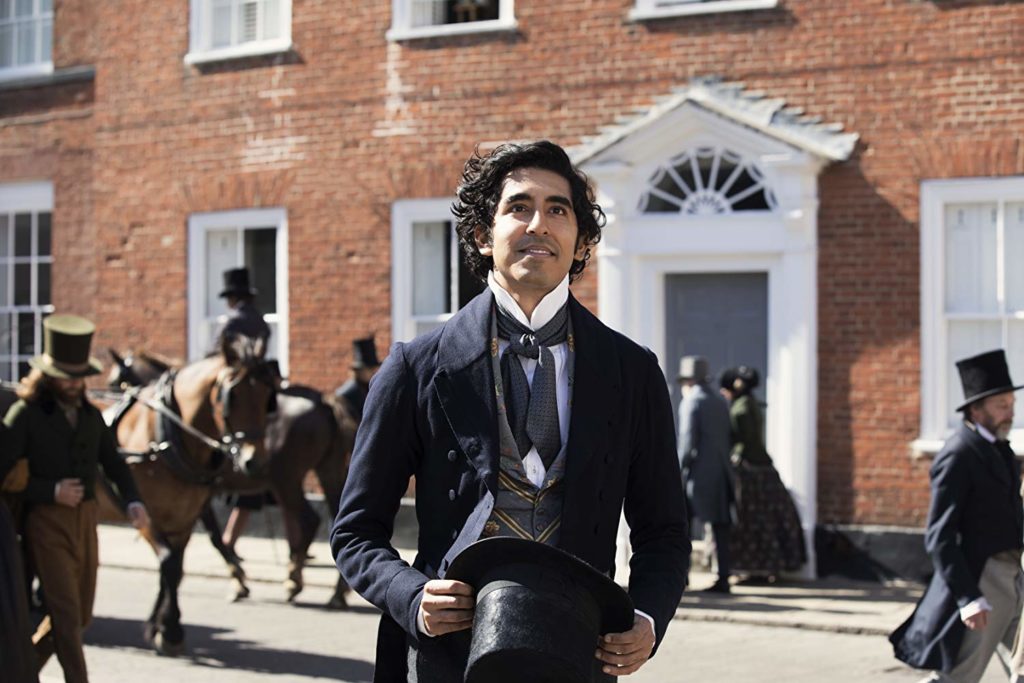 Magical realism elements elevate this film from a run-of-the-mill period drama to a film that revels in its unreliable narrator and is all too happy to break the mould by trying something new. Patel embodies Copperfield with no mention of his race, while Benedict Wong's Mr Wickfield is father to Rosalind Eleazar's Agnes, and Nikki Amuka-Bird mother to Aneurin Barnard's Steerforth. Certainly a novel take that fulfils the desire to see people of colour populate period settings on screen, it nonetheless feels more haphazard than pointed.
Rather than reworking Copperfield's rags-to-riches tale into an immigrant story and giving weight to the magnitude of casting Patel as the lead, it seems an opportunity missed to ignore race altogether. Well-meaning, perhaps, but somewhat misguided. That being said, it's doubtless refreshing to see Patel in a role that doesn't require him to put on a thick Indian accent, and for the leading romantic couple of a film as big as this to be made up of people of colour.
As far as Dickens adaptations go, this one is more bizarre than anything the BBC would dare to do, but certainly captures the pulpy enjoyment that Dickens would doubtless have inspired in his time.
The Personal History of David Copperfield comes to cinemas 10 January 2020.