This British seaside drama doesn't land any heavy emotional punches, nor does it focus on hysterics and comedy. It does a little bit of both. Eaten by Lions consistently brings a smile to the corner of your mouth, rather than make you laugh out loud. Similarly, you won't be in tears but you will admire how heartfelt and well-meaning Jason Wingard's film is. This movie keeps the stakes fairly low and travels to the beats of commonplace, relatable concerns, and feels all the better for it.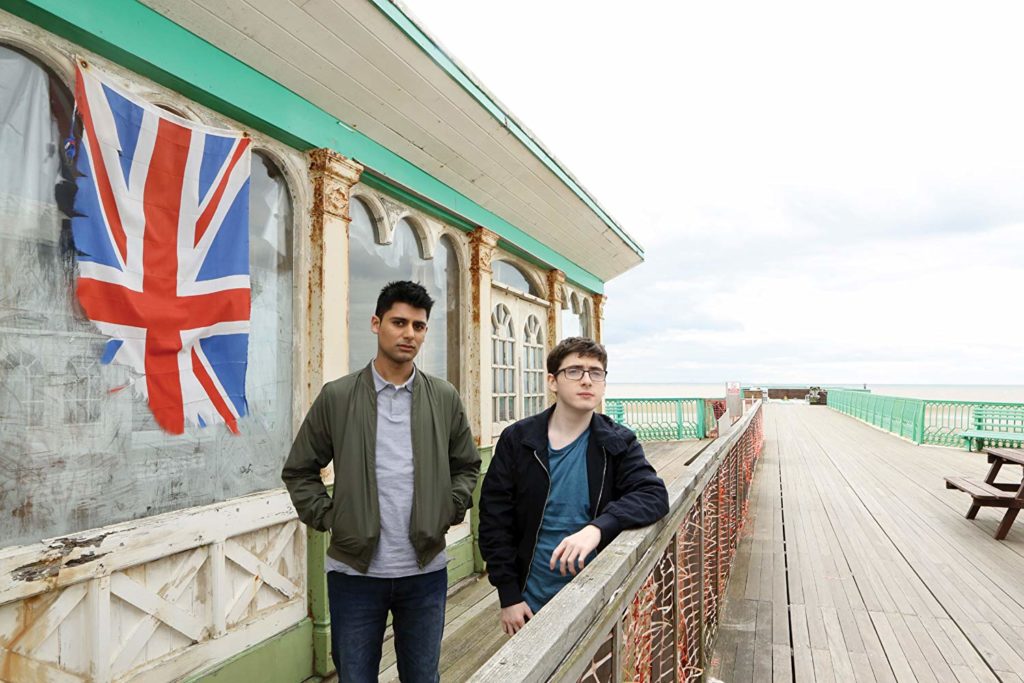 Brothers Pete (Jack Carroll) and Omar (Antonio Aakeel) take a trip to Blackpool after losing their Gran, and after their potential foster parents outright reject Omar due to his ethnicity. Hoping to connect with Omar's estranged father, they find their relationship increasingly tense as newfound family and love interests threaten to come between them. This heartfelt realism is a stark, deliberate contrast to the superficiality of the Blackpool setting that surrounds them, where everything seems a bit fake. The fortune teller is a phony, Johnny Vegas' hotel owner is a caricature and even the policemen feel a bit Monty Python. Perhaps this juxtaposition doesn't immerse you into the story as much as it would like, but it does mean that when the boys' relationship is strained you want to cling on to that part of the story that feels the most consequential. Central to Eaten by Lions is that you genuinely care about what happens to its two protagonists.

It is not an especially long film but it nonetheless flies by, with a story that is easy to follow yet still delivers the odd surprise – a case of mistaken identity being the best example. The two romance threads feel a little hacked on by comparison, but some of the most touching moments between Omar and his dad (People Just Do Nothing's Asim Chaudhry, on great form), when the two boys do eventually find him. The issues of xenophobia and prejudice feature and perhaps merit more inclusion, but Eaten by Lions is not meant as a moral lesson. It is instead intended to be an easy to watch drama with something meaningful to say, and that it does.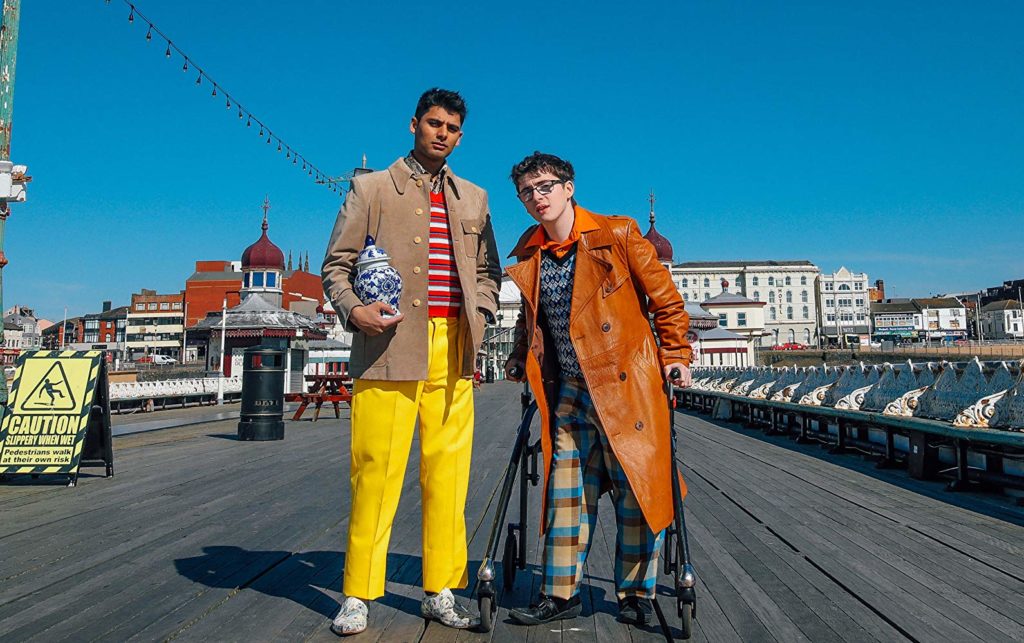 The film is led by two strong performances from Aakeel and Carroll as Omar and Pete. Omar's concerns about family and his place feel relatable, but without the patronising disservice of not really being about his life. Pete meanwhile is strong willed and uses his friendship with Omar to help him live with his disability. It is a central relationship based in short, weighted conversations and each other's company – although a strange 'Rise of the Valkyries' moment for Pete feels rather out of place even for a comedy that enjoys not taking itself seriously.

Eaten by Lions does not stay with you like it should and the story needs some trimming around the edges, but this is a film made with only good intentions. It brings out the human side of whoever is watching and leaves you in a good place by the time the credits roll.
Eaten by Lions is available on Digital Download from 22nd July and DVD from the 29th July