Unfortunately, this schmoopy Beatles tribute movie's troubles aren't far away at all.
It's based on a bizarre premise – that The Beatles suddenly blink out of existence and only our hero Jack Malik (Himesh Patel) can remember them and their music. Of course, he uses this to boost his struggling music career by passing off the classics as his own genius songwriting, shooting him into a world of fame and fortune and… Ed Sheeran?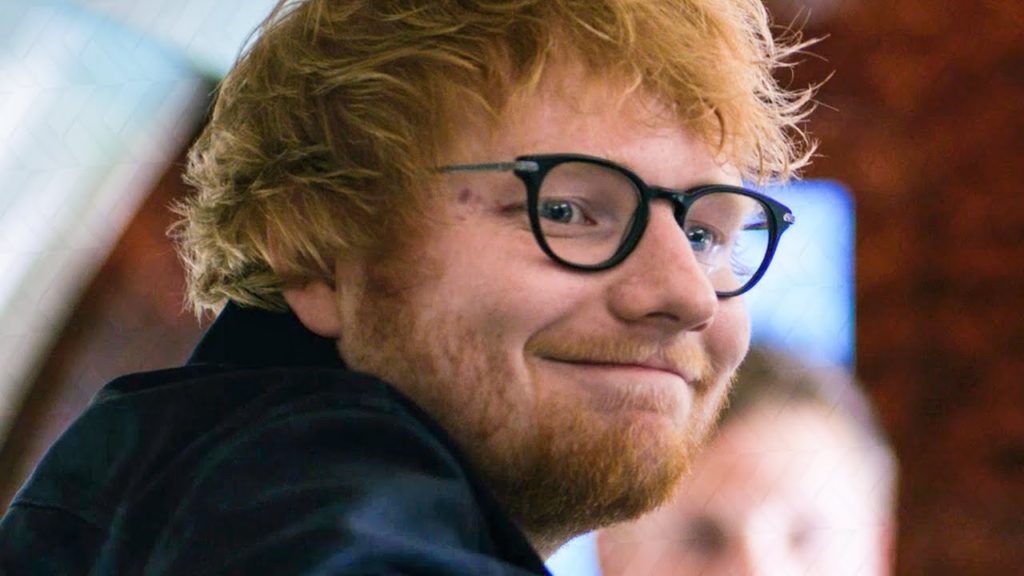 Yes, actual Ed Sheeran.
Poor old Ed thinks he's doing his image a favour by pretending to be a douchey version of himself in this movie, but agreeing to play a douchey version of himself in a douchey movie is fundamentally a douche move.
Ed takes Jack under his wing until the protégé surpasses the master, and Jack falls into all the pitfalls of a swift trajectory to fame: leaving behind his family and manager/best friend/girl next door who's in love with him, Ellie (Lily James) to pursue glory.
The laughs come few and early on – a hilarious turn from Goodness Gracious Me legends Meera Syal and Sanjeev Bhaskar as Jack's parents is probably the funniest moment, which means the film peaks at about half an hour in. To be fair to it, the first time Jack cracks out his guitar and sings a standard run of the mill Beatles song only for his friends to shed awestruck tears at its beauty is pretty funny the first time it happens. It's just, with the premise being as it is, this same scene is repeated pretty much every time Jack sings. And boy does he sing. A lot. Of Beatles songs.
Patel, of Eastenders fame, does a genuinely brilliant job at the songs – his star is certainly on the rise… it's just a shame that the film as a whole is so obnoxiously inane that even his dedicated performance can't save it.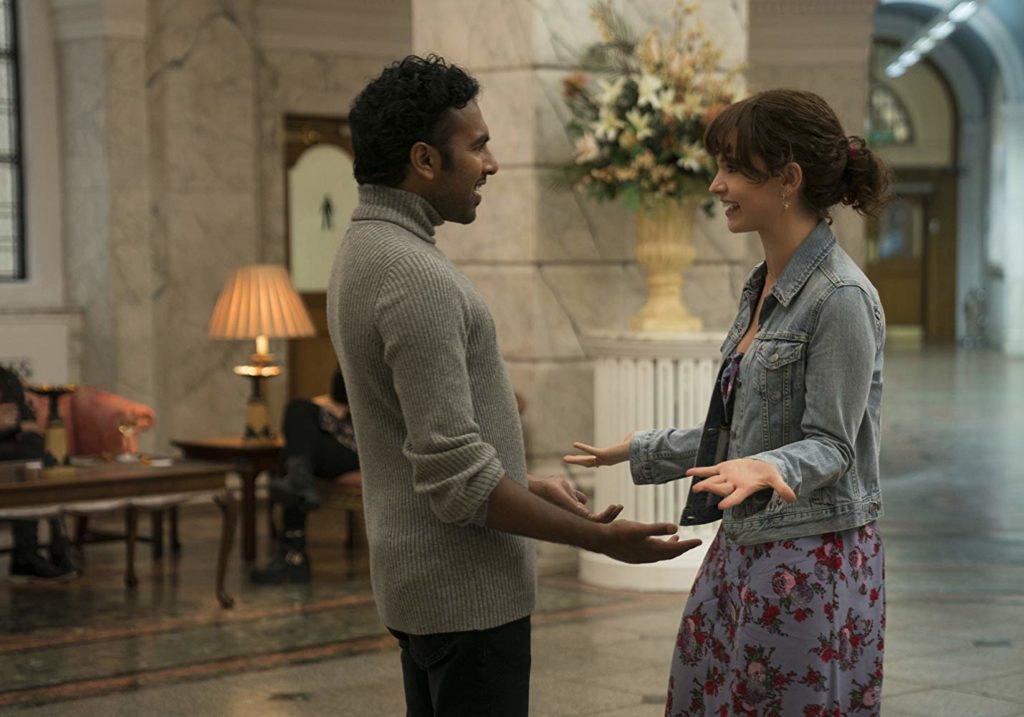 Lily James too has more than proven herself as a complex and nuanced actress capable of such a range, but here she's stuck on one note: she's been friend-zoned, and she'd rather not have been. That's it, that's her whole role. She even instantly drops her new boyfriend as soon as Jack eventually decides that actually he does see her as more than a mate, and they (in a very weird epilogue sequence) end up married with 2.5 kids. I was begging to be hit over the head with a white picket fence just to put me out of my misery.
The real issue is that while the premise is funny on paper, it really leaves nowhere to go at all. It's neither explained nor resolved, which would be fine if the story itself left the audience with any sort of satisfaction. As you can probably tell, it doesn't.
Maybe I'd be more forgiving if I loved The Beatles, but I don't think my ambivalence towards the band is the problem. Both Bohemian Rhapsody and Rocketman turned me from casual hum-alonger to passionate, knows-every-lyric fan of their respective musical legends. Yesterday has actually ensured that I'll never be delving into The Beatles discography in my free time.
If anything, my lasting impression of Yesterday is that I'm glad Danny Boyle dropped out of Bond 25, otherwise the theme song may well have been a dodgy cover of Yellow Submarine. I long for a yesterday when this film didn't exist.
Yesterday is out in cinemas 28 June 2019.