This Elton John biopic has been a long time in the making – remember when Tom Hardy had the part? – and it's almost a shame that it's coming out now in such close proximity to Bohemian Rhapsody storming award season, but while being beat for beat an incredibly similar film in a lot of ways, Rocketman absolutely holds its own.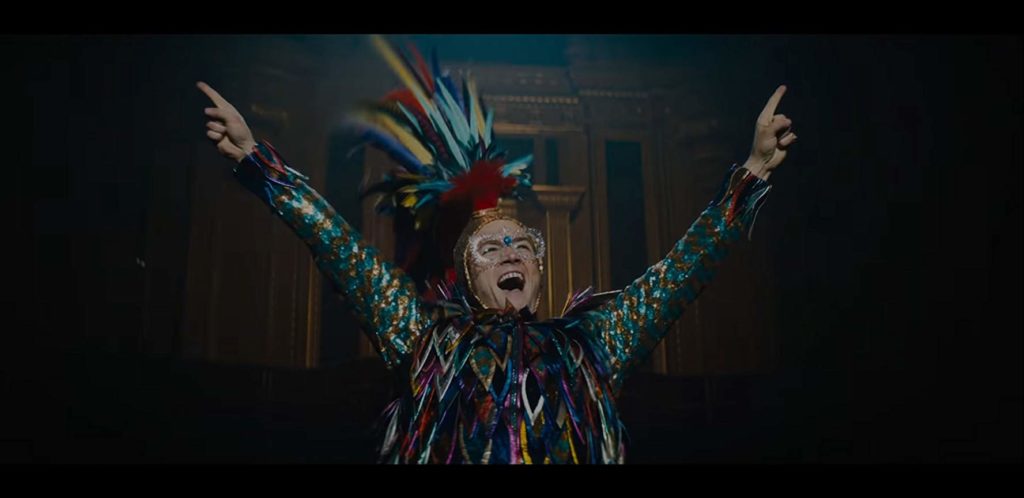 Though it's led for the most part by an absolutely cracking performance from Taron Egerton (Kingsman, Eddie the Eagle), the first portion of the film is dedicated to a Billy Elliot-esque whiz through Elton, or Reggie Dwight's, emotionally distant upbringing. The two young Reggies, played by Matthew Illesley and Kit Connor, truly cement the foundations of the film: a childhood lacking in love. Bryce Dallas Howard (Jurassic World: Fallen Kingdom) is a brilliant casting choice for Reggie's cold and uninterested mother, while Steven Mackintosh (Luther) is suitably closed-off as his father.
Placing emphasis on the early years allows the journey from Reggie to Elton to have hold the narrative weight it deserves, as well as leaving space for family drama to play out through some of Elton's best known songs, chronologically before he ever sang them. This film truly embraces camp. It's unabashedly a musical. Not only using songs as they're written and performed in the story, but using them to tell the story and refusing to be embarrassed about it. Dismissing realism for surrealism allows for Elton's emotional journey to manifest itself physically on the screen and results in an absolute sucker punch of a climax that simply wouldn't have been impactful if the journey had stayed inside his head.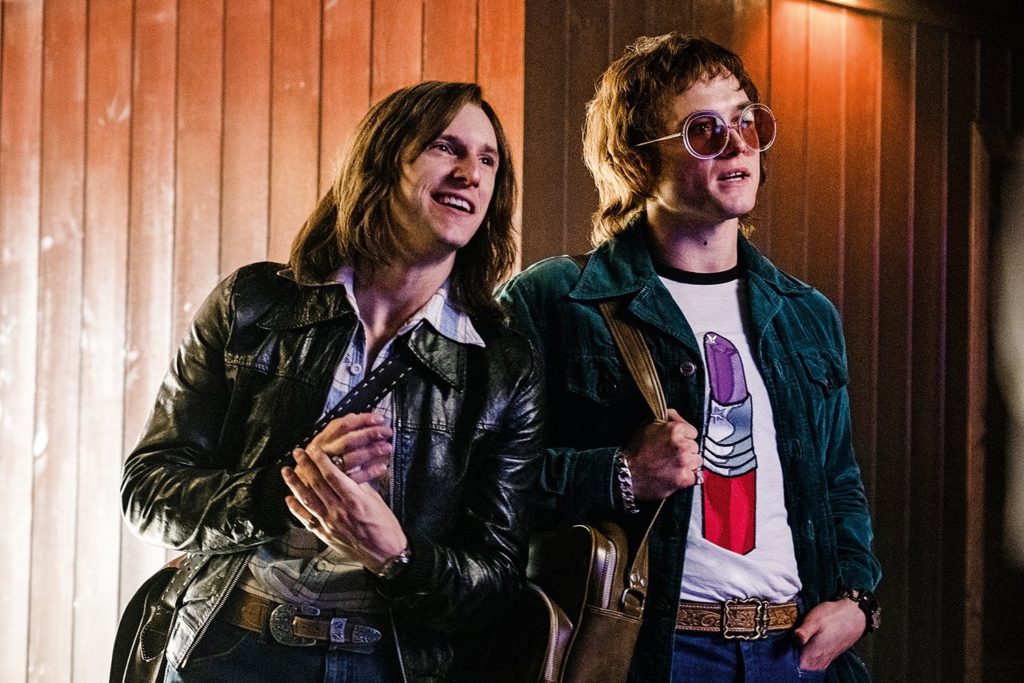 The all-singing exterior beautifully wraps up an incredibly sad story of loneliness and self-loathing which Egerton absolutely nails. While he's fantastic at the singing and dancing and gap-tooth smiles, it's the quieter, sadder moments where he really showcases his nuance. It's a film shaped by experiences with homophobia both internalised and from external sources, and everything from the reactionary flamboyance to moments of quiet longing does justice to the complexity of that story.
It's Elton's friendship with songwriter Bernie (Jamie Bell, Film Stars Don't Die in Liverpool) that acts as a moral compass throughout the film, with his good influence acting as a foil to Elton's slick and sinister lover/manager John Reid (Richard Madden, Game of Thrones). Madden is perfectly dapper and perfectly horrible, but unlike in Bohemian Rhapsody, Elton himself takes on responsibility for his mistreatment of his friends rather than assigning all the blame to him. Where BoRhap was perhaps overly precious with Freddie's legacy in his absence, Elton John's role as producer means that his own bad behaviour isn't shied away from – and I don't mean the drink and drugs. There's space made for him to acknowledge his mistakes, and the lasting message is that the most rock and roll thing you can do is go to rehab and mend your relationships and love yourself.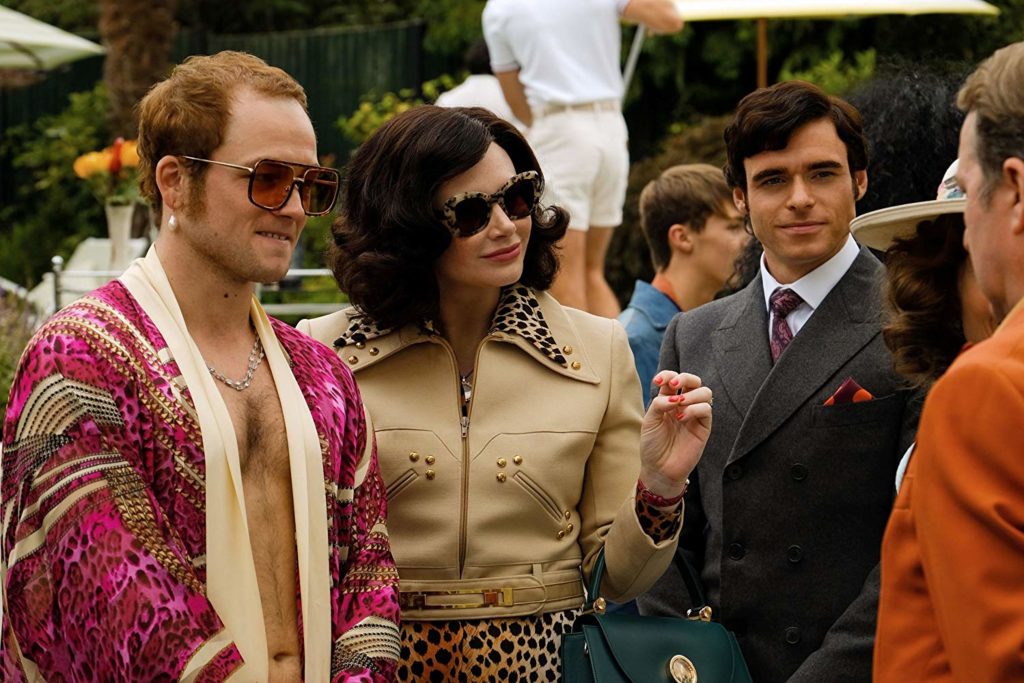 Actor-turned-director Dexter Fletcher (Eddie the Eagle) isn't afraid of a good old montage, and they work well to convey the highest of highs, both performance- and drug-induced, in dance frenzies and soaring soundtracks that really kick the nostalgia into gear. A drug overdose montage that goes from the bottom of a swimming pool to hospital to back on stage set to 'Rocketman' truly showcases some of the best work in the film. Immaculately researched and recreated costumes from designer Julian Day (Bohemian Rhapsody) deserve the highest praise, and wouldn't have been out of place on the Met Gala red carpet this year.
It's a straightforward film that doesn't necessarily offer anything groundbreaking, but it's not really claiming to. Somehow as far from Oscar-bait as Bohemian Rhapsody was the opposite, Rocketman delivers a phenomenal soundtrack (I challenge you not to cry during 'Your Song') and an ultimately uplifting and joyful film.
Rocketman is in cinemas from 22nd May.