While Pixar, Illumination and others have been churning out the big-bucks computer-generated blockbusters of recent times, Laika have resisted the current. This little studio has been blending some subtle green screen with painstaking stop-motion artistry to create films of unique and dazzling beauty. They lead the way in this kind of meticulous movie-making, and Missing Link is just the latest in a chain of wonderful films released by Laika over the last ten years.
Desperate to join an elite club of explorers, Sir Lionel Frost (Hugh Jackman) sets off in pursuit of the mysterious sasquatch. He finds one, later named Mister Link (Zach Galifianakis) who much to Frost's surprise can speak English. He asks Frost to accompany him on a quest to find his relatives in the Himalayas, for which they need the help of the fiercely independent Adelina Fortnight (Zoe Saldana).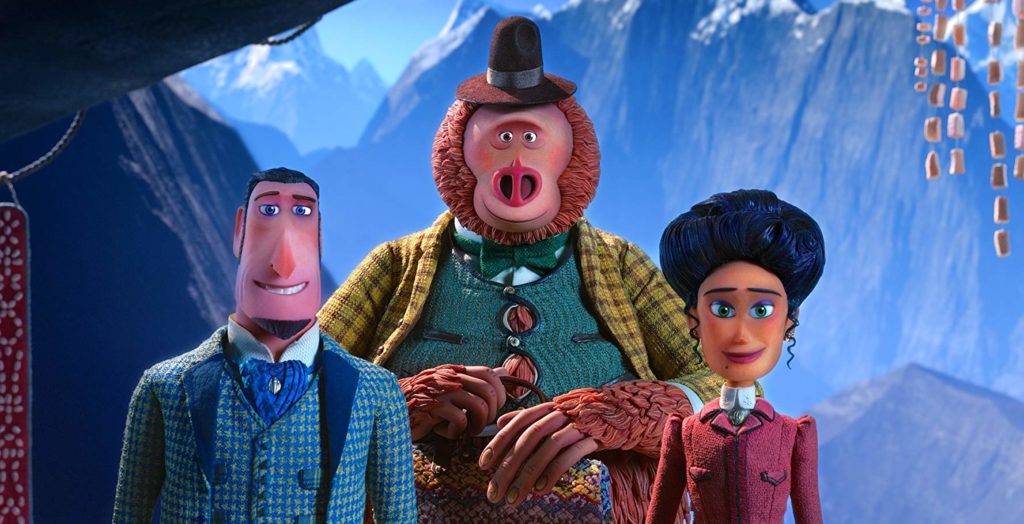 The story might not have the ingenious imaginative streak of Coraline (2009) or Kubo & the Two Strings (2016) but settles down into an entertaining adventure story featuring tangible awareness and depth.
Following Captain Marvel, Missing Link is the latest film to critique imperialist mindsets. Frost desperately wants to join Lord Piggot-Dunceb (a flabbergasted and preposterous Stephen Fry) and his fellow narrow-minded bigots. In his quest to achieve it, you experience his colonial obsession for categorisation, exploring the 'exotic' places of the world, and for cold hard "proof."
For most of the film Frost is only interested in exploiting Link for his own gain. Fortnight repeatedly calls him out for his inhumane treatment of Link and his selfish intentions. It fuels an engaging narrative that is not only profound but spoken in a language that children will understand. They will recognise it as wrong. It is this accessibility that makes the subtext of Missing Link so powerful.
That is all, however, below the surface. First and foremost, Laika and director Chris Butler have delivered another dazzling display of what stop-motion can do. After a wobbly opening ten minutes, you are welcomed into this colourful world that takes you from Washington State to the Far East. When you remember that this has all been made by hand using little more than plasticine and manual labour, you will be left spellbound, reeling from what the team behind this movie are capable of. Part of you will never want to leave this world of wonders.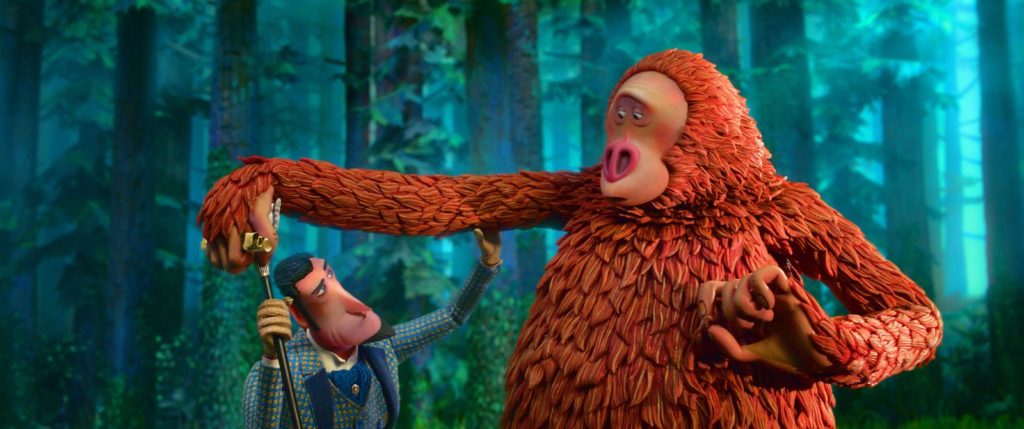 The humour manages to hit the mark, helped by Jackman, Saldana and Galifianakis' pitch perfect deliveries. There are plenty of butt jokes and calamitous escapades that will keep children giggling away, but they sit alongside other moments that will leave everyone in bits. Missing Link manages to keep you laughing and smiling throughout its delivery of a more serious message, thanks in large part to some witty writing and the antics of its furry protagonist.
While Jackman and Saldana are a joy to listen to, Galifianakis towers over them with one of his best performances to date. His innocent but often measured delivery gives Link a simultaneous sense of realism and magic. Galifianakis delivers amusing lost-in-translation jokes whilst making you share in Link's sorrow and gentle ambitions. It's a fine bit of voice work that makes you care about the fate of the most human character in the film.
Missing Link is a film that will leave you grinning from ear to ear. Its vital examination of the imperialist explorer imagination is presented through some beautiful world building and hits the mark with a solid mix of jokes and sincerity. Laika's team stand out as artists in every sense of the word.
Missing Link is out in cinemas now, distributed by Lionsgate