Dive in to the tangled web of the Widow's past with the first trailer for the heroin's standalone film.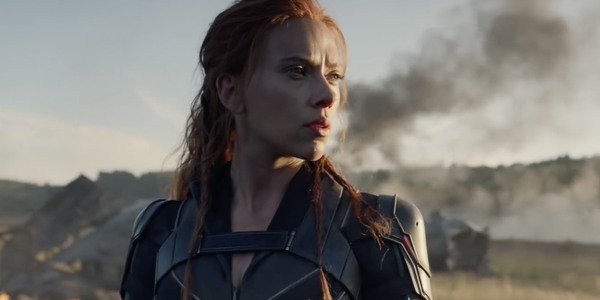 'Black Widow' is the widely anticipated (and long overdue) standalone movie focusing on deadly assassin Natasha Romanoff (Scarlett Johansson), Marvel's OG assassin.
Directed by Cate Shortland (Somersault, Berlin Syndrome), the film takes place in the two year gap between Captain America: Civil War and Avengers: Infinity War, following Natasha aka Black Widow as she confronts her complicated, and undoubtedly intimidating past.
Opening with a shot of Budapest, an infamous location that Hawkeye (Jeremy Renner) references throughout a number of the preceding Avengers movies, we see Natasha navigating her way through the city, as well as her own head.
"Nothing lasts forever," she says whilst reflecting on her recent years as an Avenger. "I've lived a lot of lives, but I'm done running from my past."
The teaser quickly changes its somber tone though when Nat is suddenly face to face, (well face to knuckle) with Yelena Belova (Florence Pugh), a character referred to as Widow's 'sister' in the original comics. The duo promptly show off their shared fighting skills in a brief but intense spar, before venturing out in to the city, undeniably to track down whatever threat opposes them.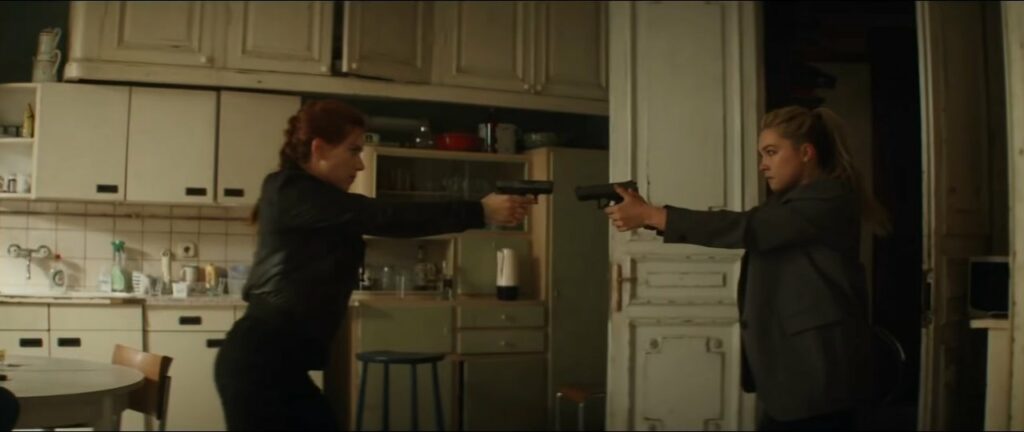 Also joining the dysfunctional family reunion is Rachel Weisz's mysterious character Melina, and David Harbour's Red Guardian. It appears as though the deadly foursome team up in order to go against fan-favourite villain, Taskmaster, the key antagonist of the film.
The overall mood and appearance of the trailer hints that the film will be similar to the gritty feel and aesthetic of 2014's The Winter Soldier, seen through a number of high-paced and heated combat scenes, but juxtaposed with moments of lighthearted relief in the style of 2017's Thor Ragnarok.
As usual, the VFX and action sequences appear to be as explosive and daring as you'd expect from a film about a deadly assassin, promising endless opportunities for the Widow to show off just how powerful and skilled she really is, without being overshadowed by her other counterparts.
The Widow may have been adored and favoured by audiences for the past 10 years, but there is still so much to be explained about her origin; from the notorious red room, to her time as a KGB agent. Black Widow will hopefully provide us with the long delayed answers to the many questions we have about the character.
Regardless of the outcome of events, at least we know she doesn't die in this one.
Black Widow will be released on May 1, 2020.
Watch the trailer below: