The final trailer for Star Wars: The Rise of Skywalker has finally arrived, less than two months before the end of Hollywood's most legendary franchise brings down the final curtain for good. After the often hostile divisions stoked by The Last Jedi and the disappointing flop of Solo, the new trailer seems to have reminded everyone why this is a universe beloved by fans all over the world. And it promises to take audiences on a final ride that they will not forget quickly.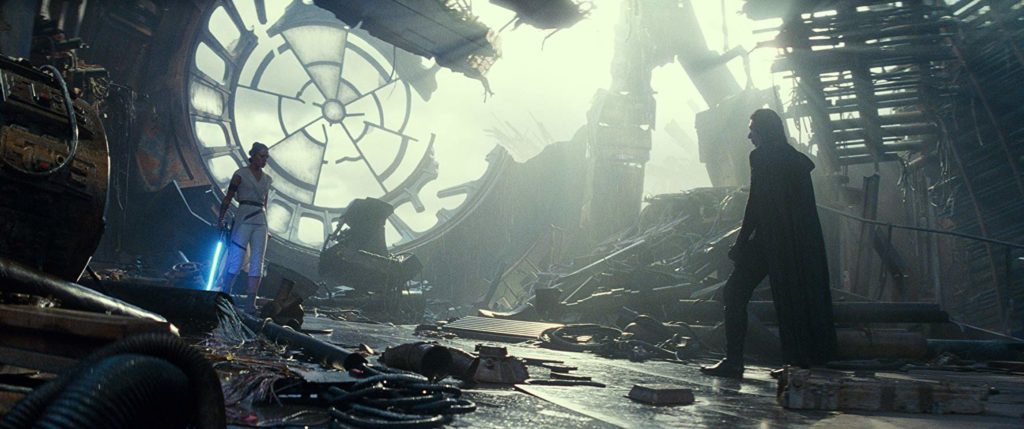 It confirms a lot that could have already been guessed in advance. Rey (Daisy Ridley) is now in full Jedi training mode, and while the ultimate battle between her and Kylo Ren (a rainswept Adam Driver) is teased, so is a continuation of their brief alliance post-Snoke in The Last Jedi. The return of Lando Calrissian (Billy Dee Williams) is seen again, and further hints dropped that his appearance is triggered by the plea for help sent by the Resistance across the galaxy from Crait. Luke (Mark Hamill) is heard but not seen, while a brief glimpse of Leia (the late Carrie Fisher) is also included. This is just one of her moments recreated from archived footage – a move Disney were originally against.

The biggest talking point however has to be the now confirmed return of Palpatine (Ian McDiarmid). The details of his revival are still unknown, but he has clearly been lying in wait for a long time, and for whatever reason feels that now is the time to resurface. It is a return likely to unite Star Wars fans in their excitement, and intrigue. Just how did Palpatine survive the explosion of the second Death Star, and how has he stayed hidden since? You see Rey and Kylo Ren in what looks like the wreckage of the Death Star, but even how that ended up where it did is a mystery.

For everything the trailer shows us, it raises so many more questions. We still no nothing about the title's significance – why is this the rise of Skywalker? Luke kind of didn't survive the end of The Last Jedi, so unpicking this choice will be one of the film's biggest delights. Also, why does a cute little creature doing some DIY on the back of C-3PO's head? Where are the porgs? And in what context does one ride a horse-like animal across a Star Destroyer in mid-air? Guess we'll find out.

Promises of massive battles, beautiful visuals and new characters are thrown in for good measure, featuring some enjoyable throwbacks (the opening shot just might be the moon Endor, and you know what that means… Ewoks!). There are new locations as well, not least a stunning ice world that is drawing TIE fighter interest for whatever reason. And get ready to be blubbering big time, for there is a hint that Star Wars' most loyal character might be meeting his end. A fitting way to bring one of the most epic franchises ever imagined to a natural conclusion…

Star Wars: The Rise of Skywalker is in cinemas from December 20th.