"America's largest documentary festival," DOC NYC is back this year – both in-person November 9th-17th at IFC Centre, SVA Theatre and Cinépolis Chelsea, and continuing virtually through November 27th – with a line-up featuring over 200 films and dozens of events (including the new Meet the Press Film Festival, a one-day "fest within the fest" that matches filmmakers with NBC news correspondents for post-screening discussions). Something so broad and wide-ranging can leave even the most strategic cinephile feeling perhaps a bit like the world-champion Brazilian surfing star of Stephanie Johnes' opening nighter, Maya and the Wave: dwarfed by a great mass.
So for those seeking some eclectic and foolproof suggestions for a less overwhelming but thrilling viewing time at this 13th edition of DOC NYC, you're in luck. Just sit back, relax and read on.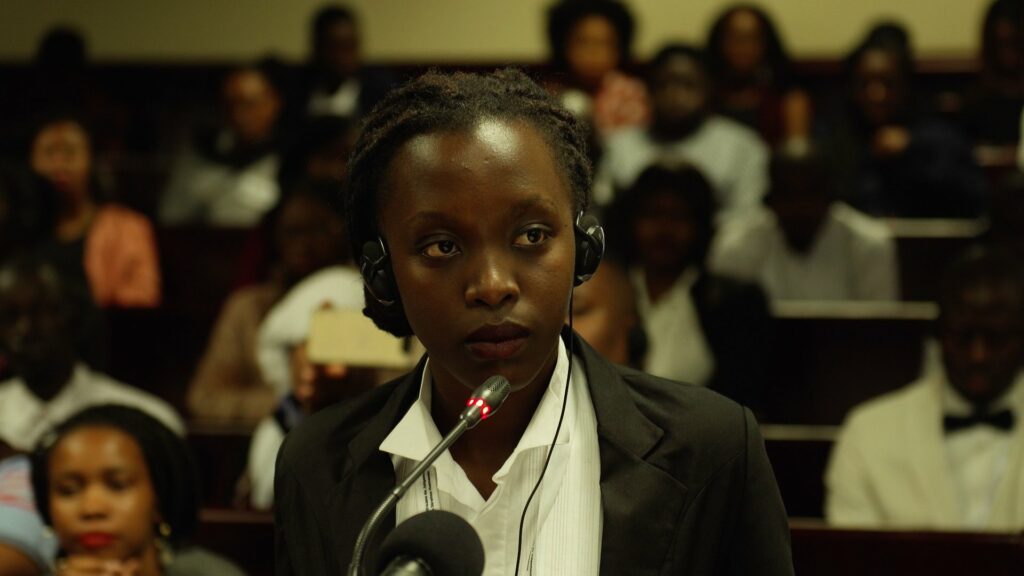 AFRICAN MOOT (US Premiere)
African Moot marks the Hot Docs return of human rights law specialist/award-winning filmmaker Shameela Seedat, who last took the Special Jury Prize at the fest back in 2018 with Whispering Truth to Power. That doc trailed her nation's brave anti-corruption crusader Thuli Madonsela, South Africa's first female Public Protector. And now with this latest Seedat turns her lens to an international topic even closer to home.
Created under the auspices of Generation Africa, African Moot refers to the African Human Rights Moot Competition, the largest mock court tournament on the continent. (Generation Africa itself is a project of South Africa's STEPS – which has yet to produce a film that didn't rock my world. Fortunately, Fatimah Dadzie's 42-minute gem Fati's Choice is also screening DOC NYC.) And battling it out for top prize are Africa's best (and most idealistic and cutthroat) aspiring lawyers, four teams of which Seedat follows from their respective universities in Cape Town, Cairo, Kampala and Nairobi all the way to Botswana. It's here that the skilled orators will have to argue before rounds of intimidating judges (both for the prosecution and defense) in a far-too-real, fictional human rights court case dealing with the perpetual question of refugee rights. And ultimately, if they make it to the final smackdown, have the painful pleasure of appearing before the even more intimidating international judges at Botswana's highest court.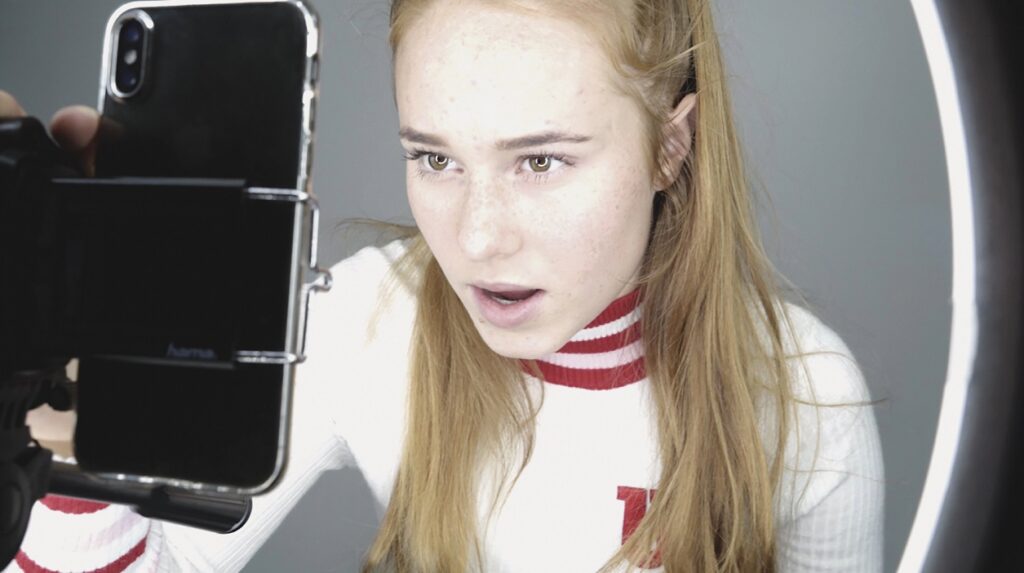 GIRL GANG (US Premiere)
Susanne Regina Meures' Girl Gang finds terror in the banality of today's social media-addicted world at DOC NYC. It's a 97-minute-long car crash of a doc starring a 14-year-old influencer from Berlin with half a million followers, and two helicopter parents seemingly more concerned with protecting the virtual brand than their flesh-and-blood daughter. Over four years, and with up-close-and-personal access, the Swiss-German director—whose 2020 Sundance-premiering Saudi Runaway documented a very different sort of damsel in distress horror story—follows Leonie (aka "Leoobaly"), who seems to have cracked the online attention-getting code with her regular girl "authenticity." It nabs her super-fans like 13-year-old Melanie, founder of an all-Leo Instagram account, who along with thousands of other frenzied teens her age treats the equally young influencer as if she were the second coming of Elvis. (At one point Melanie screams "I don't exist!" when her account inexplicably disappears, forcing her into a near meltdown.)
Disturbing, indeed—but even more unsettling are the reactions (or, rather, lack thereof) from Leonie's mom and dad as their underage meal ticket licks popsicles in a pool or dances around in heart-shaped, Lolita-style sunglasses for adoring followers (and corporate advertisers). Leonie's GDR-raised father/manager is just too busy cultivating his own following, enlisting his media savvy kid in ensuring he doesn't look fat and wrinkled on TikTok. In the end, Girl Gang shockingly lays bare what happens when today's hyperconnected landscape allows for no adults in the room. (Which admittedly, guiltily provides us viewers with the riveting cinematic equivalent of helplessly watching junkies deteriorate.) Nevertheless, structured as a sort of Grimm fairytale for the social media age, Girl Gang is likely to go down as one of the scariest cautionary tales of the year.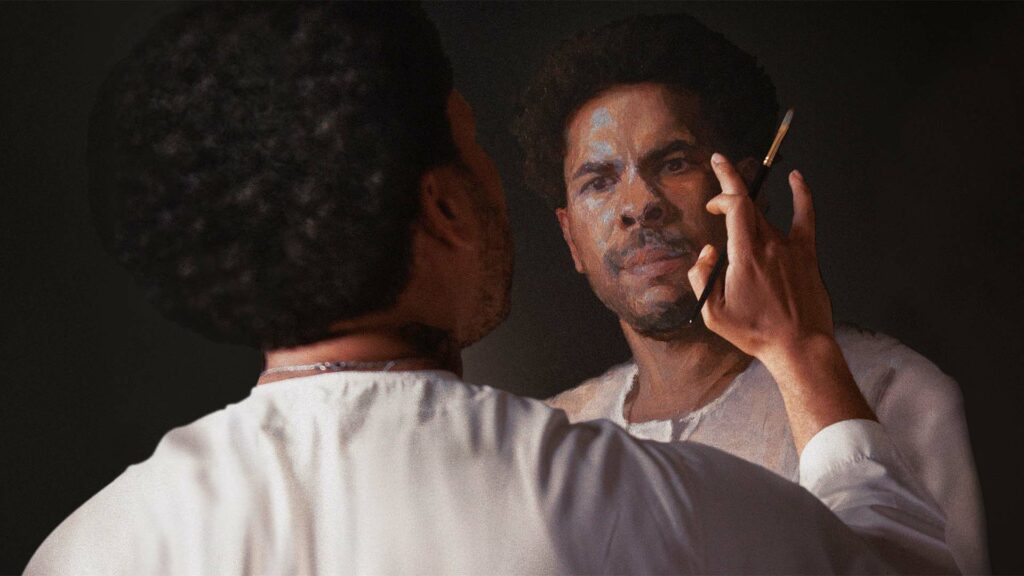 MASTER OF LIGHT (NYC Premiere)
A stunning work of cinematic nonfiction, Rosa Ruth Boesten's Master of Light follows the classical painter George Anthony Morton, a fan of Rembrandt who conjures exquisite portraits of his own family members in the style of the Old Masters. Never formally trained, Morton nonetheless managed to land a spot at the New York branch of The Florence Academy of Art, eventually going on to study in Europe and win awards abroad. Which would be a remarkable feat for any American, let alone a Black man from Kansas City who spent a decade behind bars for dealing drugs.
But likewise remarkable is how Boesten crafts her own evocative portrait of the artist, employing such heavily stylized camerawork and sound design as to leave a viewer (me) wondering whether Master of Light is in fact a doc. Patiently and non-invasively Boesten trails the unconventional painter from his small studio to the vast (and incredibly white) Rijksmuseum, and from calm visits with an (African-American male) therapist to the chaotic streets of Kansas City. It's there Morton spends quality time with his relatives-turned-models and makes painful attempts to emotionally connect with his difficult mother (when he's not bailing her out of jail).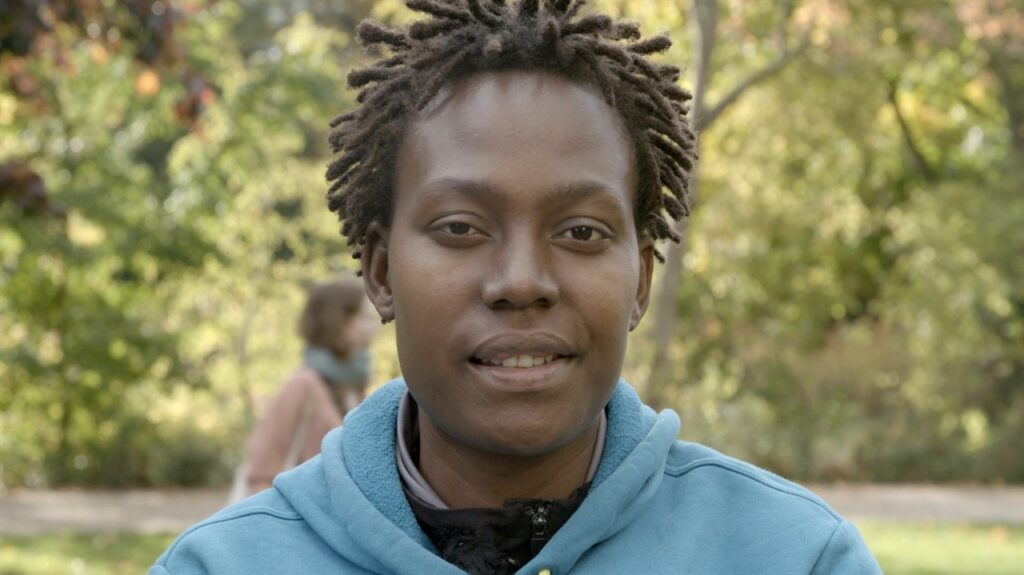 CATEGORY: WOMAN (International Premiere)
Middle-distance runner Caster Semenya has won two Olympic gold medals and three World Championships in the women's 800-meter competition. But no amount of endurance training could have prepared this South African Olympian for the long legal battle (a dozen years and counting) sparked by that very first 2009 World Championship victory. While other winning athletes were celebrating in Berlin, this Black woman from the Global South was undergoing "sex testing," her right to even compete being thrown into question by a sports governing body made up almost wholly of white European men.
But optics be damned. In the end, the International Amateur Athletics Federation (now World Athletics) decided that "identified" female athletes (which creepily reads like a euphemism for "nonwhite") would have to bring down their testosterone levels if they wanted to keep racing. In other words, undergo medically unnecessary procedures on their healthy bodies. That's supposedly to protect the sanctity of the sport and ensure "fair play," although, of course, to protect from whom and ensure for whom is the elephant-size question that still lingers like the stench of a locker room.
Fortunately, Canadian filmmaker (and writer, actor and producer) Phyllis Ellis has decided to tackle this question head on in this DOC NYC feature. With Category: Woman Ellis, an Olympian herself, follows four female champions directly affected by this human rights-violating ruling. (Unsurprisingly all are women of colour from the Global South, three from Africa and one from India.) While also tracing the misogynistic history of policing women's bodies under the flimsy fig leaf of defending the honour of the fairer sex.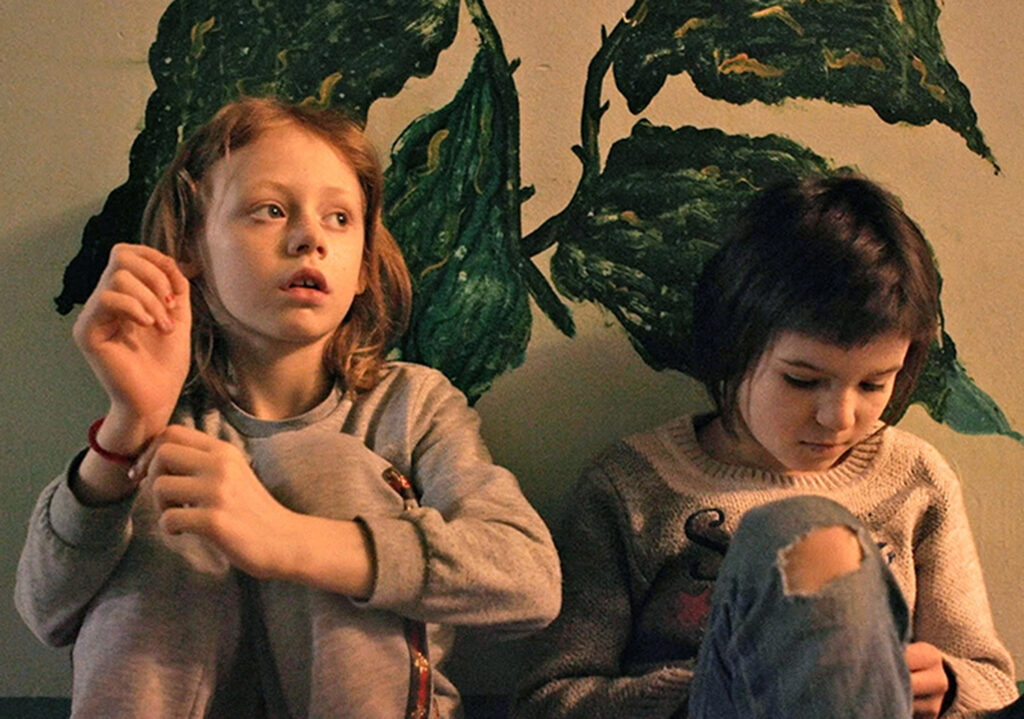 A HOUSE MADE OF SPLINTERS (NYC Premiere)
Winner: Directing Award for World Cinema – Documentary, Sundance Film Festival
A House Made of Splinters is Simon Lereng Wilmont's exquisite followup to The Distant Barking of Dogs, his likewise stunning feature debut (that was awarded Best First Appearance at IDFA 2017, and went on to be Oscar shortlisted two years later on these shores). With this latest, world-premiering January 23rd in the World Cinema Documentary Competition, the Danish director returns to the suddenly-in-the-headlines front line of Eastern Ukraine to once again focus on the youngest victims of an endless war. This time he trains his lens on Eva, Sasha and Kolya – three children temporarily removed from substance-abusing parents and placed (for up to nine months) in an orphanage while the state decides their fate. This house of last resort, however, is not one of Dickensian gloom. On the contrary, it's filled with singing and dancing, bubbles and teddy bears – and most crucially, a loving and supportive staff. Social workers steadfastly determined to return the simple joys of childhood to those forced to grow up far too soon.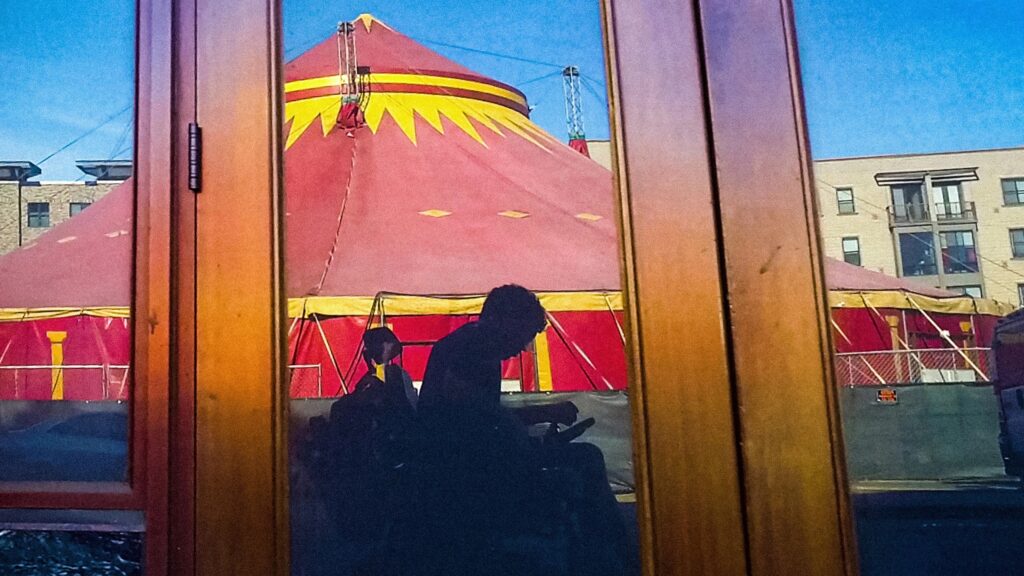 I DIDN'T SEE YOU THERE
Winner: Directing Award for U.S. Documentary, Sundance Film Festival
Winner of the Directing Award for US Documentary at this year's Sundance Film Festival, Reid Davenport's debut feature, I Didn't See You There, is, according to the Stanford-trained filmmaker, a doc "about disability from an overtly political perspective"— i.e., the kind of cinematic project the TED fellow and one of DOC NYC 's 2020 "40 Filmmakers Under 40" has long been pursuing with his accolade-laden shorts (A Cerebral Game; Wheelchair Diaries: One Step Up; Ramped up, et al). And it's equally an art film; informed by the personally lensed work of visionaries ranging from Chantal Ackerman to Kirsten Johnson to RaMell Ross, I Didn't See You There is, as the director-DP also puts it, "an invitation to see through my eyes." In other words, an offer any passionate cinephile would be unlikely to refuse.
Indeed, Davenport is even willing to serve as our narrating escort on this mesmerizing, at times magical realist, journey, whisking and wheeling us via his camera-mounted wheelchair from today's fast-gentrifying Oakland—where one day, in rather Lynchian fashion, a circus tent inexplicably pops up outside the filmmaker's apartment—to sleepy Bethel, Connecticut (the shared hometown of Davenport and 19th-century impresario/freak-show progenitor P.T. Barnum), tracing and subtly interweaving personal and political history along the way.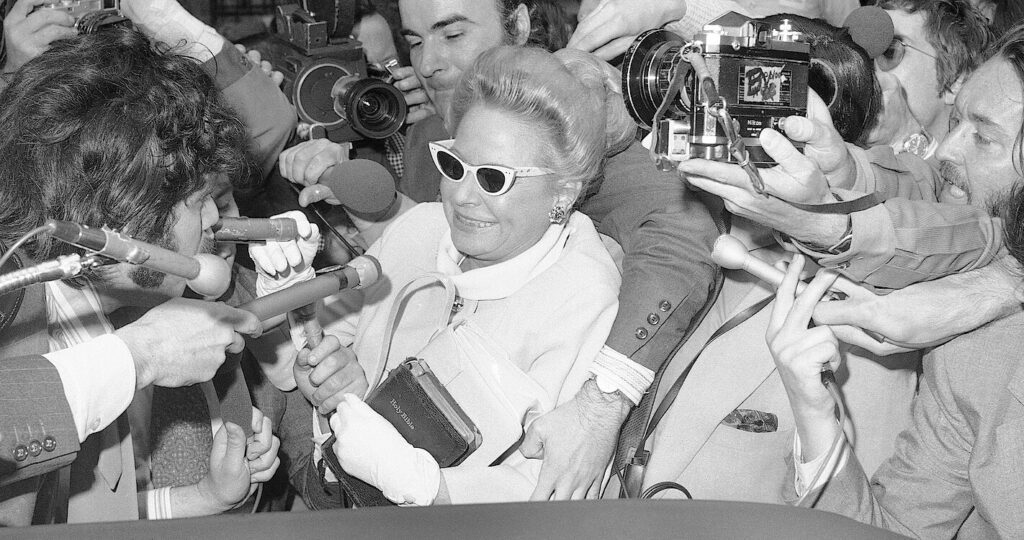 THE MARTHA MITCHELL EFFECT
(Part of the Pioneering Women program at the Meet the Press Film Festival, includes a post-screening filmmaker Q&A with NBC News Chief Washington Correspondent Andrea Mitchell)
Per Wikipedia, "The Martha Mitchell effect refers to the process by which a psychiatrist, psychologist, mental health clinician, or other medical professional labels a patient's accurate perception of real events as delusional, resulting in misdiagnosis." Per Sundance, Full Frame, Hot Docs, and ultimately Netflix, The Martha Mitchell Effect is one must-see doc.
Running at just under a brisk 40 minutes, Anne Alvergue and Debra McClutchy's all-archival short – which screened at the virtual Full Frame in the NEW DOCS section and also in the Persister Shorts: Mother's Day program at the hybrid Hot Docs – spotlights the titular figure, once only known to the public as the outspoken (read "out of bounds" when it came to the women of her day) wife of President Nixon's attorney general (read criminally convicted henchman). The Arkansas-born, paparazzi-loving socialite was also a heck of a brave soul, whose inability to ignore her moral compass may have brought down the entire Nixon administration. (At least Tricky Dick thought so. Then again his many failed efforts to silence her – including drugging and kidnapping – may have played a role in that vitriol.) Her rectitude did, however, most assuredly bring down Martha Mitchell herself.
It's a tragic tale made all the more poignant by the filmmakers' deft mixing of Mitchell's many controlled interviews and television appearances with her off-the-cuff phone calls. (The UPI's Helen Thomas was both a trusted confidant Mitchell could dial up at all hours and one of the few journalists to actually take her seriously.) With a face that belied an emotional truth deeper than words, Mitchell was equal parts media savvy and heartbreakingly honest. Someone whose trauma had always been hiding in plain painful sight.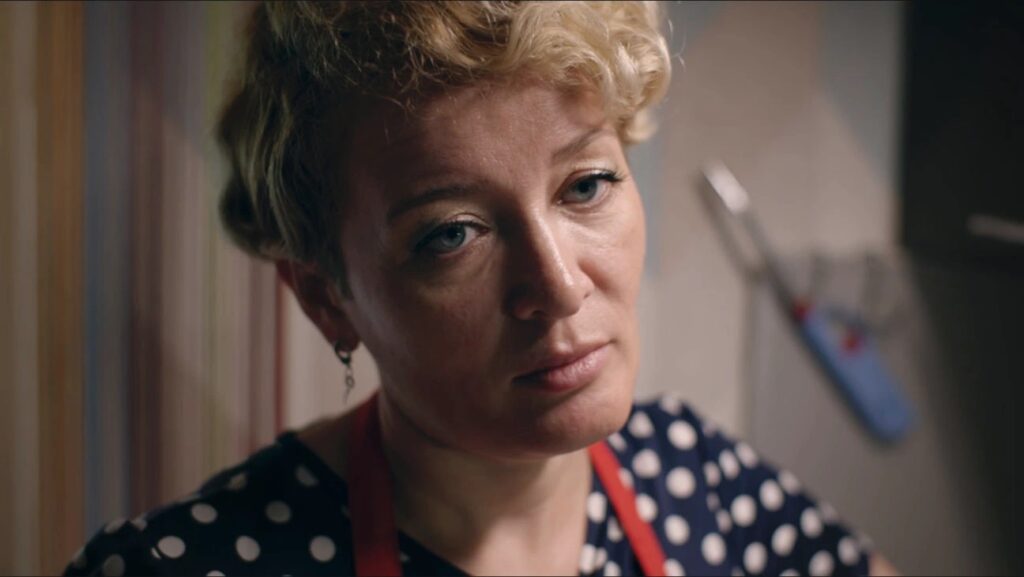 ANASTASIA
(Part of the When She Stands Her Ground program at the Meet the Press Film Festival, includes a post-screening filmmaker Q&A with Meet the Press host Chuck Todd)
Sarah McCarthy is no stranger to navigating the myriad challenges posed by authoritarian states. Indeed, the Australian doc-maker has shot in precarious political places throughout the world, from the Philippines, to Saudi Arabia to Russia—where she's returned time and time again. Nor is she a stranger to the Toronto International Film Festival, where following on the heels of feature-length works (The Sound of Mumbai, The Dark Matter of Love) she debuted her latest short Anastasia; and the innocuous title, much like the film's titular character, belies one powerful punch.
Anastasia Shevchenko is a Russian civil rights advocate who's been arrested and placed under house arrest—which is, unfortunately, not an anomaly under the Putin regime. Smartly in this DOC NYC offering, McCarthy is less concerned with the "crimes" Shevchenko committed than with the individual who's chosen to sacrifice herself—and hence her family—to the greater democratic cause. It's a portrait not of an outspoken firebrand, though Shevchenko is certainly that, but of a single mother who wants nothing more than to see her children grow up in a free society. Of course, whether the personal price paid by those she's ostensibly fighting for is worth that heavy toll is also the crux of every activist's dilemma.
DOC NYC continues virtually until November 27th.