Duty Free follows an inspiring British mother-son duo who set out on a death (and ageism)-defying bucket list. The film comes from IDA Award nominated documentary director and former CNN and MTV reporter, Sian-Pierre Regis, and his mother Rebecca.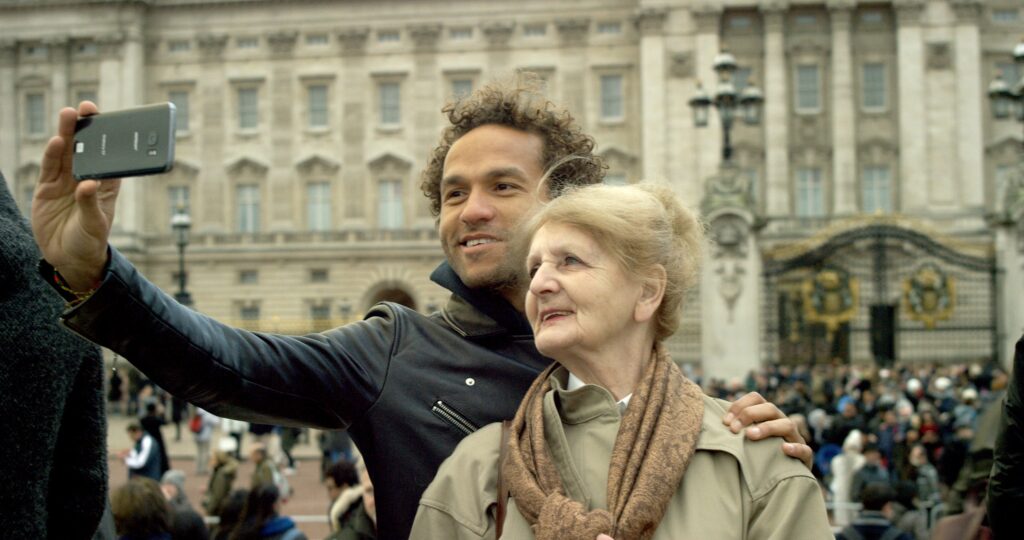 Duty Free tackles the serious issue of ageism in the workplace, while also celebrating the unique bond between mother and son as they travel the world together after Rebecca is unceremoniously fired at 75. Determined not to waste her later years in financial and emotional ruin, they set out to do everything a working mother could not previously do – from skydiving and dancing, to farming.
Along the way, Regis captures a journey that uncovers the betrayals plaguing Rebecca's past and the economic insecurity shaping not only her future, but also that of an entire generation.
Duty Free is out in UK cinemas from March 25th, and will stream here on Mother's Day for One Day Only 27th March.