Marking 25 years to the day since the first night of the record breaking Knebworth 1996 concerts, today Oasis unveil the trailer for their eagerly anticipated music documentary, released in cinemas worldwide from September 23rd.
Directed by Grammy Award-winner Jake Scott, Oasis Knebworth 1996 is a joyful and at times poignant cinematic celebration of one of the most iconic live concert events of the last 25 years, driven by the music, unseen archival footage and fans' own recounted experiences of that monumental weekend.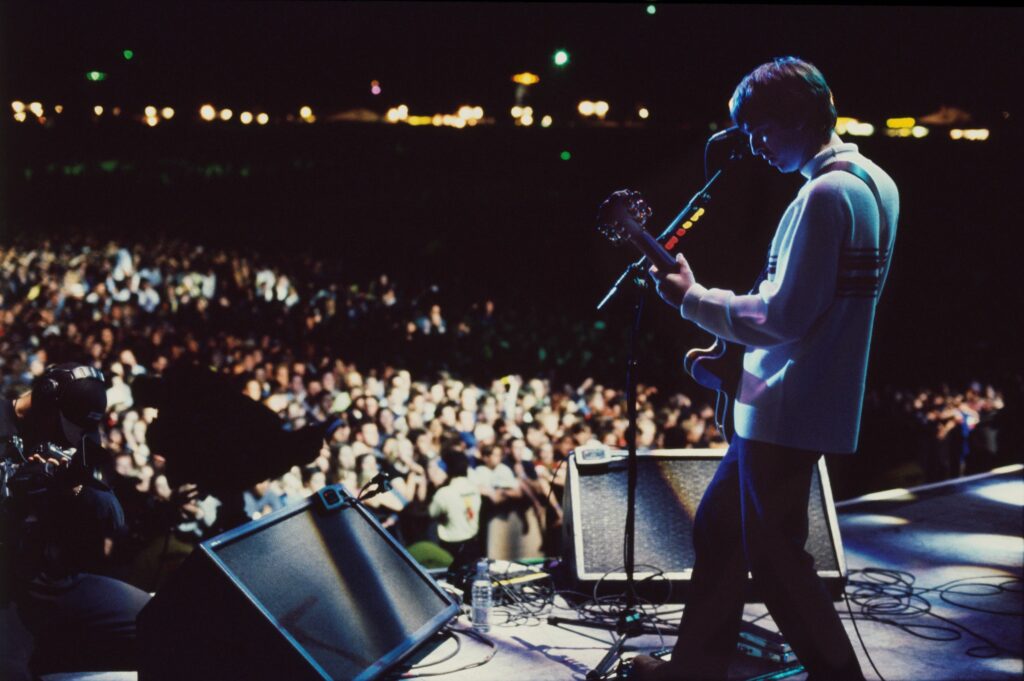 Oasis' two record breaking nights at Knebworth took place on 10th & 11th August 1996, with over a quarter of a million young music fans from all over the world converging on Knebworth Park, Hertfordshire to see the legendary sets. Tickets went on sale on 11th May 1996, selling out in less than 24 hours and breaking every UK box office record in the process.
The monumental shows were set against a backdrop of the UK slowly recovering from a decade of recession. Emerging from the '80s, the mood of the nation was changing. A cultural resurgence in arts and culture was giving rise to Cool Britannia and, in their meteoric rise, Oasis embodied that newfound optimism.
Featuring a setlist packed with the band's classics, the event included 'Columbia' and 'Acquiesce', 'Champagne Supernova', 'Don't Look Back In Anger', 'Live Forever', a triumphant, orchestra-backed 'I Am The Walrus', and of course, 'Wonderwall'. The Knebworth concerts proved both the pinnacle of the band's success and the landmark gathering for a generation.
Oasis Knebworth 1996 will release in cinemas worldwide September 23rd. Watch the trailer below.