The world's longest running South Asian film festival outside India, UK Asian Film Festival, announces its 22nd edition festival programme, this year themed Uprooted. The curation will explore themes of migration, displacement and the reinvention of identity in a new environment through a curation of premieres, screenings and events that continue to celebrate the work of women in cinema. In today's desperate times, in which communities are being uprooted over nationality, ethnicity and religion globally, the festival programme will celebrate the commonalities of humankind, which are currently being forgotten.
The Opening Gala Presentation will be critically lauded female filmmaker Alankrita Shrivastava's Dolly Kitty And Those Twinkling Stars Set in a newly developing industrial area on the outskirts of New Delhi, Dolly Kitty chronicles the quiet transgression of two female cousins who, through their complicated love-hate equation, enable each other to find freedom. The film integrates key issues within its narrative, from female empowerment, defying the patriarchy and interfaith relationships to challenging gender conformity and the trappings of capitalist society, where human beings are commodified and evaluated by app star-ratings.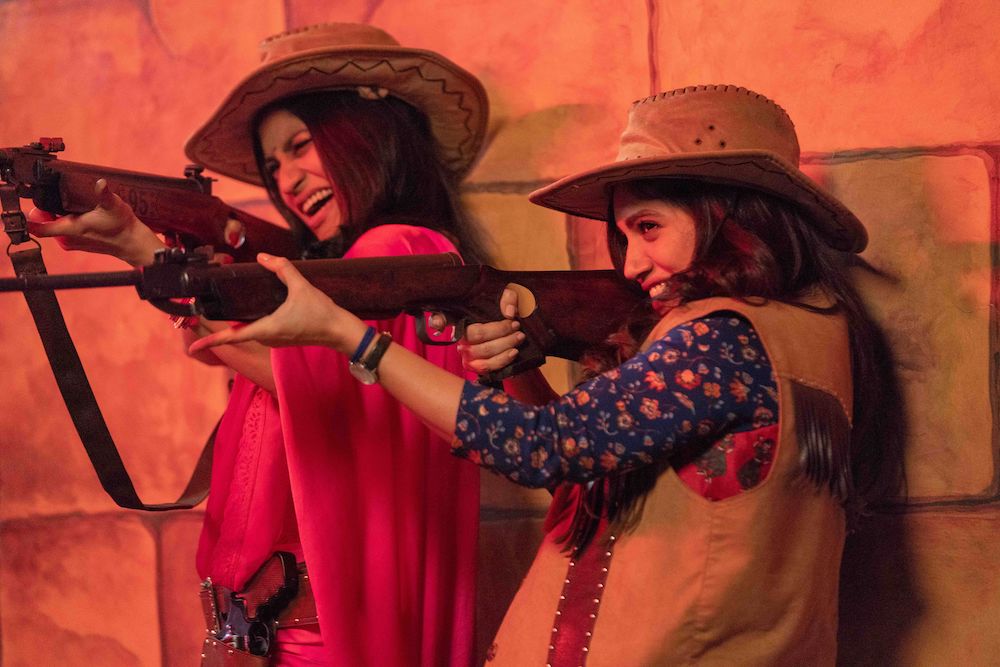 Alankrita Shrivastava is an award-winning feature film director, and her second feature film as writer-director, Lipstick Under My Burkha, premiered at the Tokyo International Film Festival in 2016. It was banned in India for being too honest a portrayal of women and Alankrita had to fight a long battle to release it in India. It finally released theatrically in India in July 2017 to critical plaudit and commercial success.
The Closing Gala will present an In Conversation with Boney Kapoor. The acclaimed producer joins the festival to share an insight into his cinematic career and to launch the biography of his late wife, silver screen icon Sridevi, written by Satyarth Nayak.
Kapoor is highly regarded for producing commercial and critically acclaimed films. His cult classic, Mr India, is one of the 100 Greatest Indian Films of All Time at the Centenary of Indian Cinema. He has produced over 30 films including Mom starring his late wife, the legendary actress Sridevi, in her 300th film over a 50 year career span in the Indian film industry.
Screen legend and the historically-known 'Dream Girl' of Indian cinema, Hema Malini, will be In Conversation following a screening of Shimla Mirchi. The film reunites Malini with veteran director Ramesh Sippy after her role in the most iconic Indian film of all time, Sippy's cult classic Sholay. Shimla Mirchi also features two of contemporary Indian cinema's finest, Rajkummar Rao and Rakul Preet, in the tale of an awkward young man who decides to write a love letter to his crush. The letter winds up in the hands of her mother, who mistakenly thinks she has a secret admirer.
The Closing Film will be the UK Premiere of Lihaaf followed by a Q&A with director Rahat Kazmi and the film team. Based on author Ismat Chugtai's celebrated story of the same name, Lihaaf is a period drama that powerfully interweaves the book's plot of a same sex relationship between Begum and her masseuse, and the trial that the author underwent after being charged with obscenity for publishing the story. Lihaaf explores the taboos against homosexuality and restrictions on freedom of speech that society grapples with to this day.
The UK Asian Film Festival runs at venues across London, Manchester, Leicester, Coventry, Glasgow and Stockton From 25th March – 5th April 2020. Full details and tickets can be found here.