It has been fifteen years since Miranda July's debut feature, Me and You and Everyone We Know premiered, and a long nine years since the release of her sophomore film The Future. Seeing Kajillionaire, fans will undoubtedly agree that her third directorial outing was worth the wait.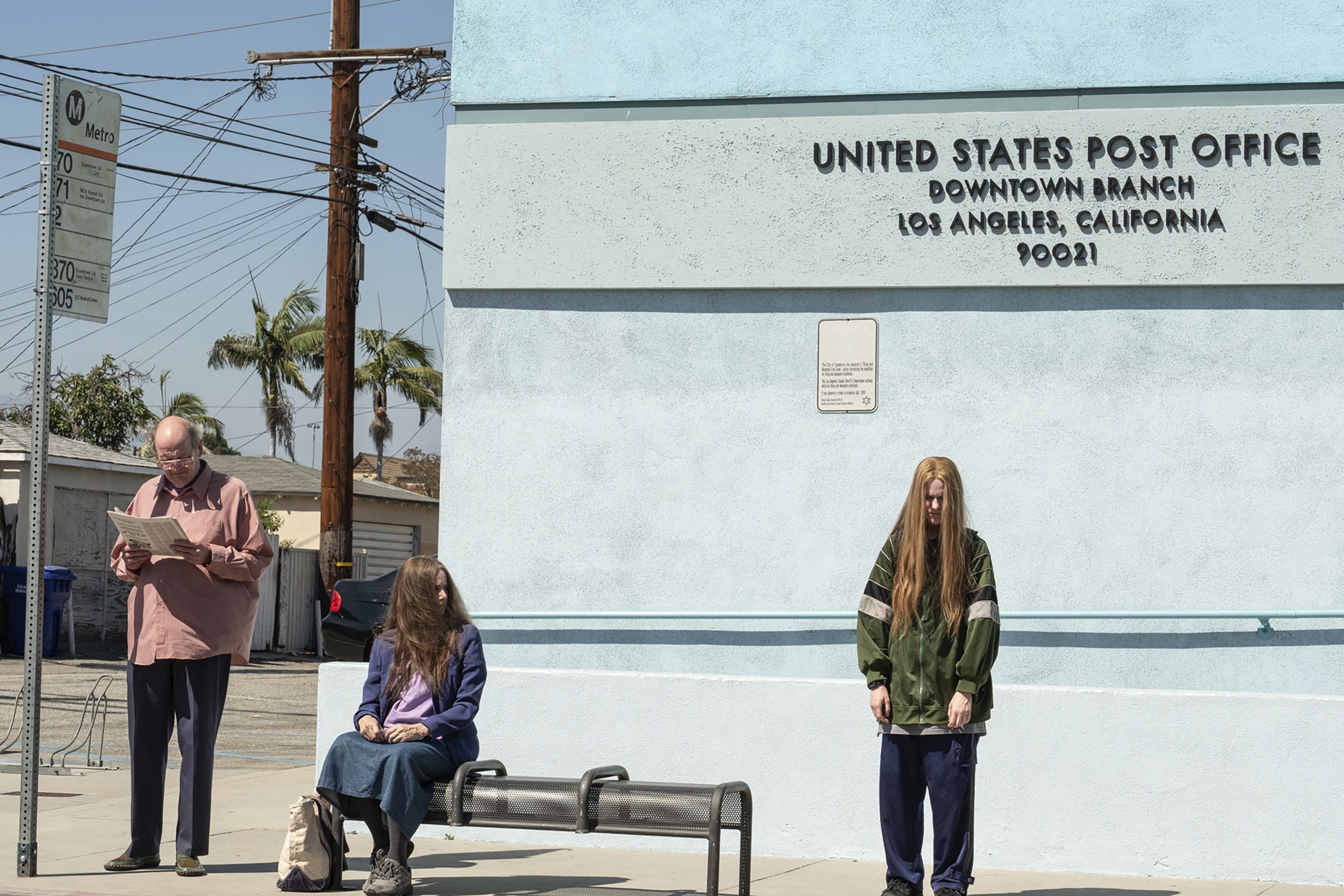 This tender offering centres on a disjointed family of not-too-good grifters living in sunny Los Angeles. Robert (Richard Jenkins), Therese (Debra Winger) and their near-feral, 26-year-old daughter Old Dolio (Evan Rachel Wood) reside in the abandoned office of a bubble factory, for which they owe three months' back rent – a fair indication of their cons' success. However, things change when the three come up with an insurance scam after winning a trip to New York and are introduced to Melanie (Gina Rodriguez), a charming and confident woman intrigued by their strange family dynamics.
This may be how these characters are introduced, yet this description is also comically inadequate. The truth is, Kajillionaire defies conventional structures of plot or genre, preferring instead to keep its audience off-kilter and deeply immersed in the details of the story. It has all the hallmarks viewers have come to expect from July, from the film's soft absurdism to its incredibly precise construction, but Kajillionaire also carries significant emotional heft, haunted as it is by a heart-breaking sense of loneliness and parental neglect.
Woods and Rodriguez share this film, with the former's intensely physical and vulnerable performance finding a perfect counterweight in the latter's unguarded warmth and bright smile. Melanie is the first person to treat Old Dolio with kindness and through her, Old Dolio is given permission to long for the connection and experiences her parents had denied her. As she awakens to the outside world and begins expressing desires of her own, her parents' loopy behaviour is recast in a far more sinister, calculating light as they work to maintain control of their daughter.
A coming-of-age film of sorts, Kajillionaire is a keenly empathetic look at kindness and intimacy, neglect and emotional violence, loneliness and trust, prettily packaged in brightly coloured absurdism.
Kajillionaire will be screening as part of the 64th BFI London Film Festival on the 7th October, and on UK general release from 9th October.