Miss Juneteenth follows Turquoise Jones (played by Nicole Beharie – which we are very pleased to see back on our screens!), the Miss Juneteenth 2004 winner whose life didn't work out exactly how she expected it. You see her look back on her time in the pageant with a nostalgic gleam, a time in her life which seemed much simpler than her situation now.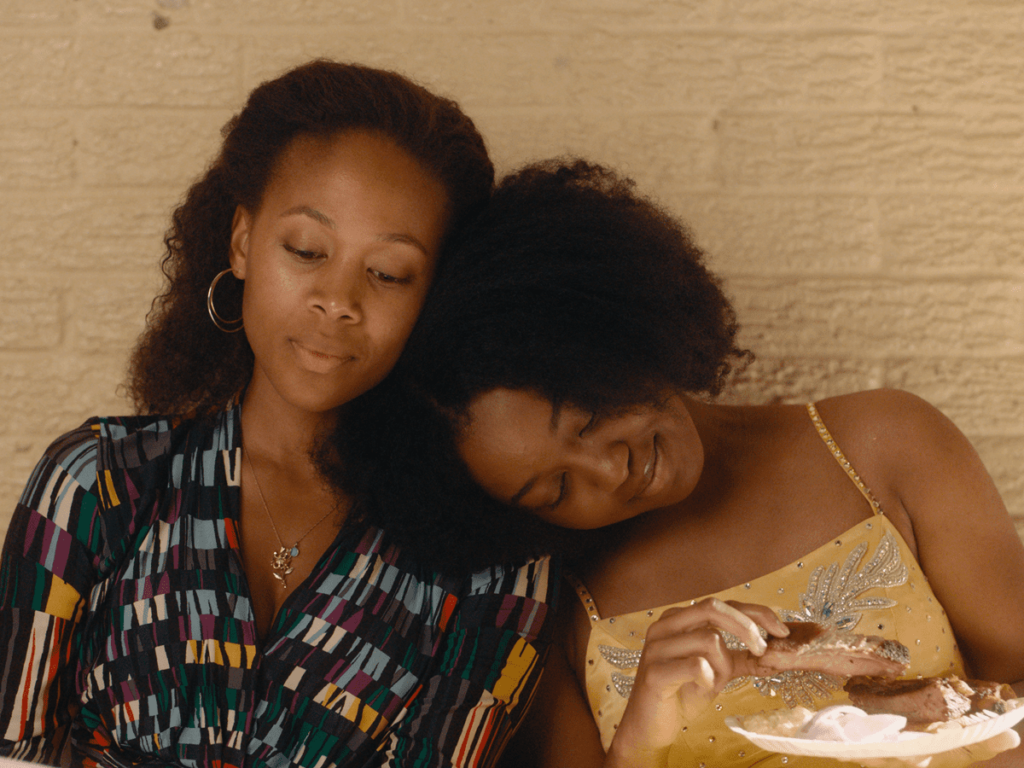 Working hard to raise her daughter Kai (played by Alexis Chikaeze) as a single mother, Turquoise wants desperately for her child to do better with her life than she did, and believes that winning Miss Juneteenth would help her achieve those dreams.
Over the course of the film, you discover how driven and loving and trusting (sometimes at her own detriment) Turquoise is despite her hardships, and she works hard to find something for herself. In turn, she also learns who her daughter really is, truly sees her as a growing human being and not just 'her child' and ultimately learns to let Kai lead her own life.
At its heart, this is a story about family, self-identity and love. This message is very clearly paralleled by Maya Angelou's poem 'Phenomenal Women', which is representative of success for Turquoise and freedom for Kai.
There is a particular focus on these women embracing their Blackness. There's a scene where Turquoise straightens Kai's hair with a hot comb, moulding her into the pageant queen she believes her daughter should be. The implication that 'straight hair' is more desirable is overt. When Kai makes the decision to embrace who she is, she puts a spray bottle to her hair and welcomes back her afro curls. It's a moment of freedom and assertion for the young woman.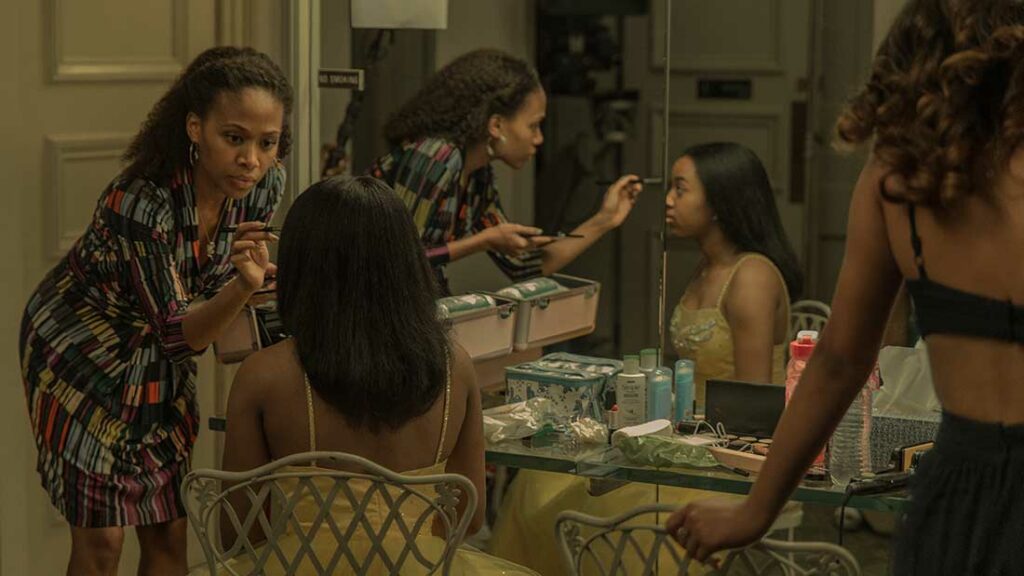 The film also doesn't shy away from discussing the history of 'Juneteenth', the anniversary of the day Texan slaves found out they had been freed, two years after the Emancipation Declaration was signed. It is a day that is growing in importance and awareness around the world as a celebration of Black freedom, an idea that resonates with the story of Miss Juneteenth.
Director Channing Godfrey Peoples effectively uses close-up shots to keep the characters front-and-centre, while the music choices celebrate the setting by leaning into the melodies of the Bible Belt and uplifting the voices of Black women.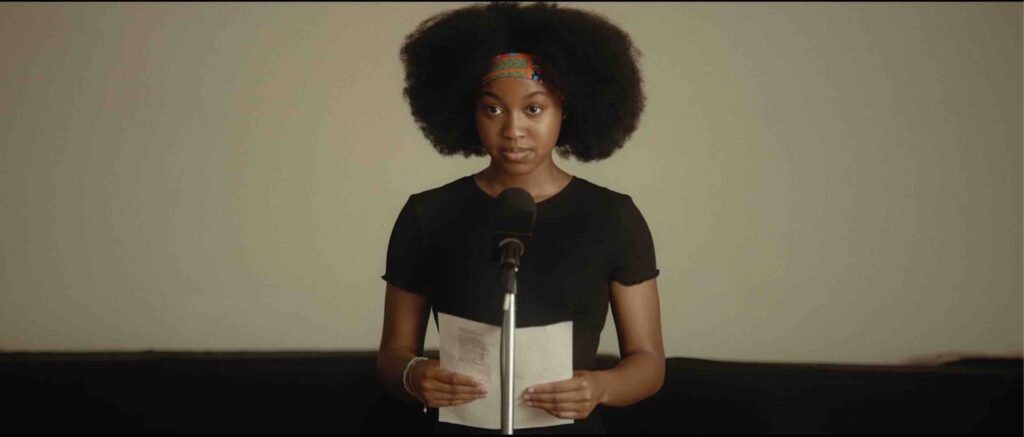 Miss Juneteenth is an honest and heartwarming story about a mother and daughter as they learn about each other, engage with their struggles, and become their truest selves. It isn't necessarily about the pageant itself, but the opportunities that the contest grants the contestants. It is about how the Black community, in particular women and girls, support each other in a space so clearly designed to exclude them.
Miss Juneteenth is out now.