Mangrove, the first feature in Steve McQueen's Small Axe anthology, is a painful reminder of the cyclical nature of history and persecution. Based on the landmark 1970 trial of the "Mangrove Nine" and its surrounding events, Mangrove is a contemporarily resonant story of police brutality, systemic oppression, and Black political activism.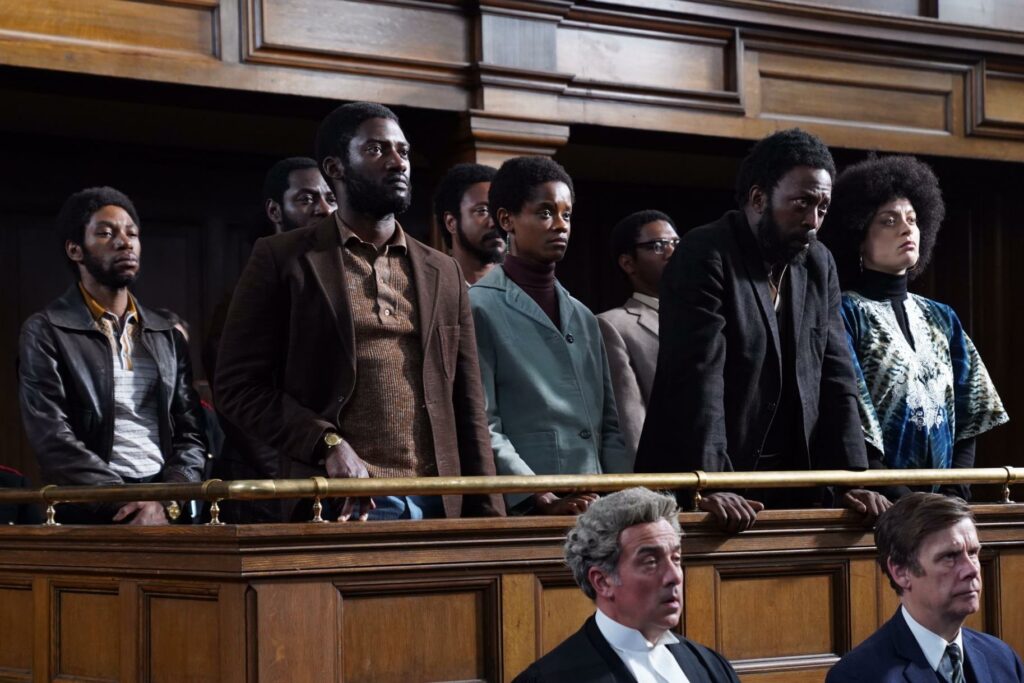 Beginning in the late '60s, Trinidad-born restaurant owner Frank Crichlow (Shaun Parkes) finds his establishment becoming the target of white police intimidation due to its role as a key meeting place for the West Indian community and local Black activists and intellectuals. After a particularly destructive illegal raid, the community rallies to organise a demonstration against the Notting Hill police department; their peaceful protest is met with a police ambush and violence against the protestors, leading the organisers to be tried for inciting a riot. So began a landmark racial discrimination case which would go all the way to the highest British court, the Old Bailey, against the men and women who would become known as the Mangrove Nine.
McQueen stated some months ago that his series would be dedicated to the memory of George Floyd, whose murder by the Minneapolis police catalysed Black Lives Matter movements across the world. Mangrove is a hauntingly timely illustration of both how little progress has been made in the fifty years since, and recognises Black-British endurance, courage, and determination to create change.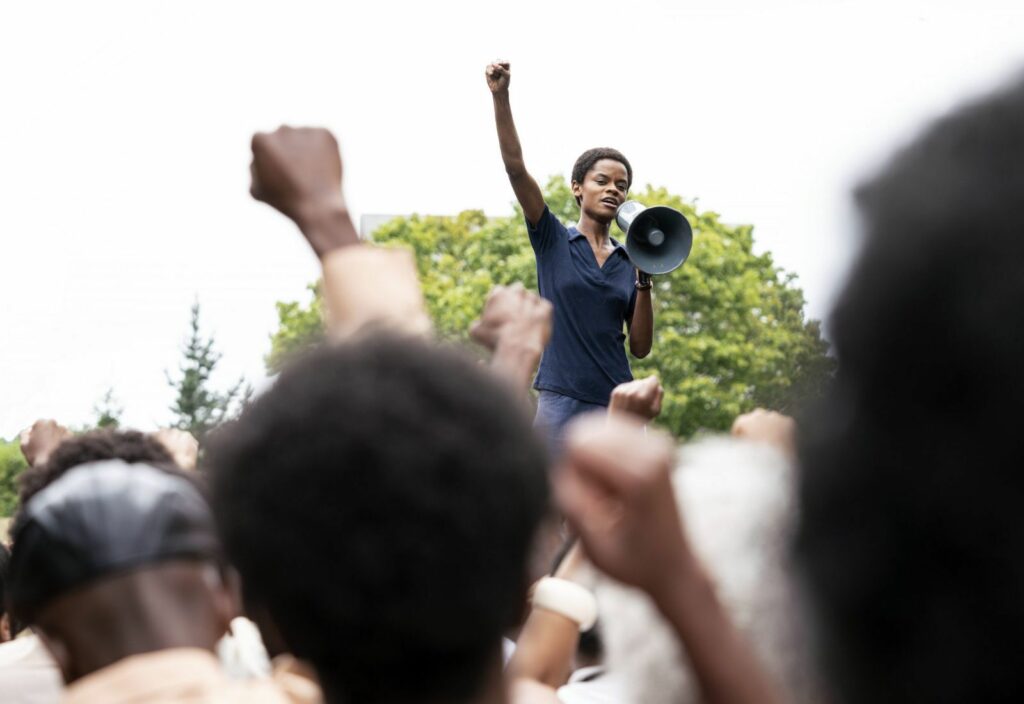 Mangrove is in constant conversation with current political events. Discussions of systemic oppression, self-movement versus progress through the establishment, of the need for Black spaces, of white inaction and complicity, of law enforcement and the courts as tools for discrimination, are all placed centre stage. The parallels with contemporary events are endless, from the chants ("Hands off Black people" and "Hands up, don't shoot") to Altheia Jones-LeCointe's (Letitia Wright, giving an authoritative and magnetic performance) rallying cries through a megaphone evoking John Boyega's impassioned speech at the London BLM protests earlier this year.
Mangrove unfolds steadily, allowing frustration, outrage, anger, and pain to build to a near-unbearable crescendo. Even as the verdict is given and emotions crest, Mangrove's conclusion never feels like a victory, an ending, or a release. Perhaps that's the point.