Rocks tells the story of Olushola, nicknamed Rocks (Bukky Bakray) who is left to care for herself and her younger brother Emmanuel when their mother suddenly abandons them. This powerful and often harrowing tale displays the rich internal life of a young girl from East London as she struggles with parental neglect, while keeping up the façade of a 'regular' teenage life.
With a unique production process which involved the creators workshopping with the young cast for over a year, Rocks feels authentic in all its elements. From the relationship dynamics to the dialogue, it is easy to forget that you are watching a well-acted drama instead of a painful documentary.
Yet Rocks is not an all-encompassing cry-fest. The film features many moments of unrelenting young Black joy. Before her mother leaves, Rocks' life is gleeful. She and her friends are hopeful as they plan their ritual hangouts to the chicken shop and silly as they argue over whether someone can lose their virginity to a tampon, an argument it seems they've had many times.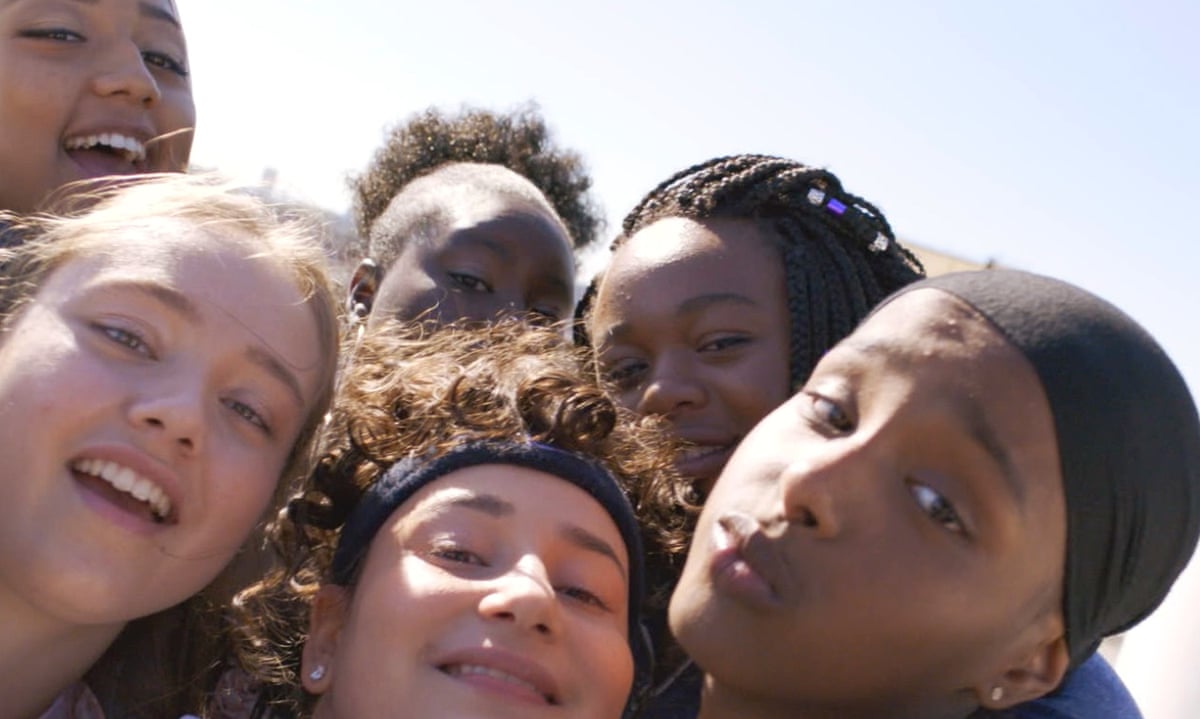 One of the central relationships is that of Rocks and her best friend Sumaya (Kosar Ali). Their friendship is grounded in a history of inside jokes and defending one another at every turn. Sumaya is one of the few hijabi characters on film whose identity doesn't revolve around her religion; instead, she has her own worries about maths homework and her siblings growing up. Personally, as somebody from Somalia, I have never felt more seen in a film than when Sumaya's Somali uncles become absolutely baffled by the idea of a pet frog. The two girls have electric chemistry, but as Rocks struggles to stay afloat, she pushes Sumaya further away. It is times like these when we are reminded that despite her intelligence, Rocks is still just a child. She makes silly mistakes and her naivete guides many of her decisions.
Similarly, we are always reminded of the closeness between Rocks and her younger brother (D'Angelou Osei Kissiedu). The young actor manages to capture the bewilderment and desire for stability that a child in his situation craves. At one point, he tells his sister to "stop thinking about all your worries" yet despite his ostensible wisdom, Rocks still shields him from knowing the true gravity of their situation.
Directed by Sarah Gavron and written by Theresa Ikoko with Claire Wilson, Rocks is a story of female collaboration. You can see the diverse creative input in the final product: it's a coming-of-age story which centres on the resilience of young women. Rocks and her friends still have so much of their lives to live. Throughout the film their lack of knowledge about England is played for laughs; they are confused by Northern accents and the 1066 Battle of Hastings being their only historical point of reference, but it serves to remind the audience time and time again of their youth. In the final moments of the film we see the girls on a beach, easily recognisable by their shrill screams and aimless Snapchat stories. They leave us with a glimmer of hope for the future.
Rocks is out now.