Stage Mother follows Maybelline (Jacki Weaver) after she receives a call about her estranged son, Rickey's (Eldon Thiele) death. From then, she ventures away from her Texan comfort zone to put her son to rest and keep his business alive. Through it, she learns about who he became in those 10 years they were apart, about the people most important in his life, and, ultimately, to challenge hers and her hometown's homophobia.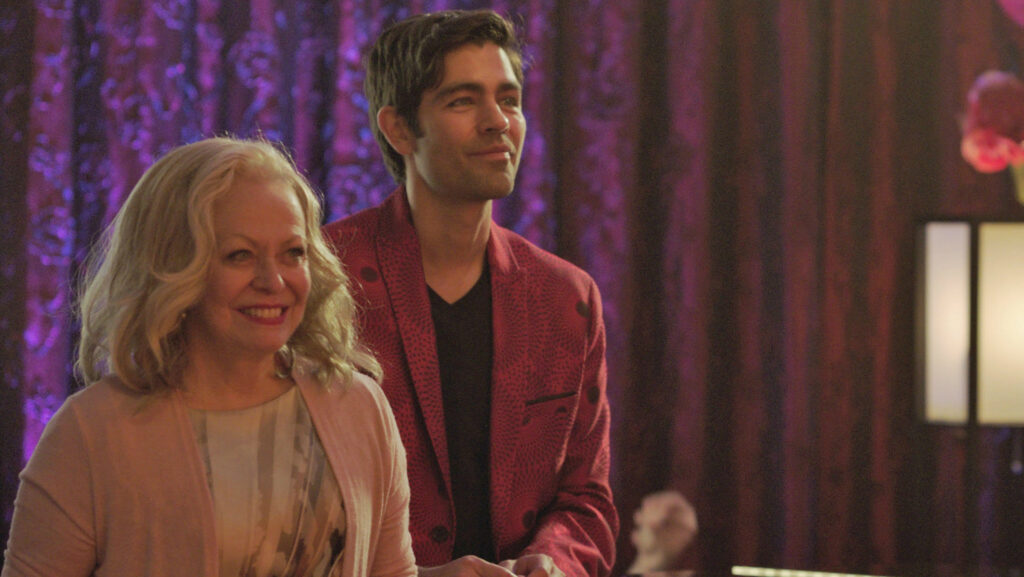 Although listed as a comedy-drama, Stage Mother leans more towards drama. The focal point of the story is grief. Maybelline's grief about her son's death and their damaged relationship. Rickey's boyfriend Nathan's (Adrian Grenier) grief over his lover's death and his journey to forgiving Rickey's mother. Grief drives the story as Maybelline and Nathan work together to keep Pandora's Box (Rickey's bar) open in memory of the person they loved.
Other difficult topics are also covered, from domestic violence to homophobia and drug use. Each character represents a different facet of the LGBT+ community and the various challenges they must overcome. Although this writer cannot pass judgement on how well the drag community is represented, nor can they comment on the reality of children being disowned by their parents for their sexuality, they can say to have found the way these issues were handled to be respectful and considerate.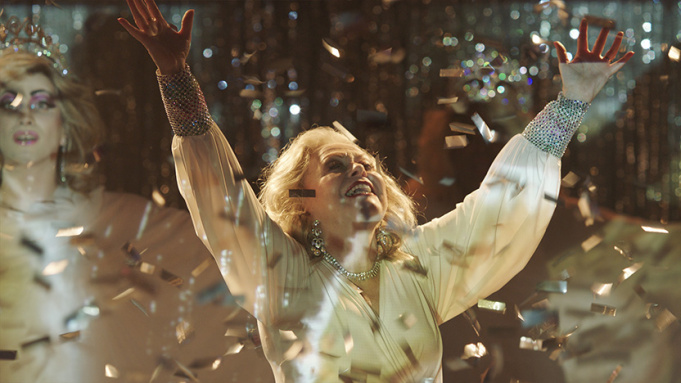 Maybelline stumbles frequently at the beginning, but her love for her son and the regret she must now live with keep her moving and drive her to correct her mistakes. She becomes the 'stage mother' for those around her – being a mother for them in a way she wasn't for Rickey. Jacki Weaver plays her character with a bold honesty and vulnerability that endears Maybelline to the audience and other characters alike.
Lucy Liu, playing Rickey's best friend, Sienna, is a delight. Her arc is deserving of its own movie, detailing abuse, issues of self-esteem, and motherhood. Similarly, the drag queens of Pandora's Box – Cherry (Mya Taylor), Joan (Allister MacDonald) and Tequila (Oscar Moreno) – have fantastic arcs that deserve a lot more screen time than this movie was able to give them.
The cinematography of the film was well executed, deftly toeing the line between performance and sincerity. In particular, the use of music and vocals to overlay scenes of emotional heft were well executed. And, of obvious importance in a film set in a drag bar, the acts and performances on Pandora's stage are earnest and uplifting. Stage Mother is an emotive film on grief, on being honest with oneself and on unconditional acceptance. With a catchy soundtrack and engaging character acting, Stage Mother is worth a watch.
Stage Mother releases July 24th.