Spoilers for most of the MCU!
Anyone who thought Endgame was the end of the MCU was sorely mistaken. After skipping Comic-Con last year, Marvel Studios yesterday released their programme for 'Phase 4', their biggest announcement since the reveal of 'Phase 3' all the way back in 2014. This includes a total of TEN confirmed projects from 2020-2021, alongside other announcements.
Now, about half of these projects are TV shows for the new Disney+ streaming service. But unlike previous Marvel TV shows (like the cancelled Netflix shows, or Agents of S.H.I.E.L.D., which just announced its final season), these ones appear to actually be tied into the MCU. Curiously enough, most of the expected MCU films – such as sequels to Black Panther, Captain Marvel and Guardians of the Galaxy – had no presence in Hall H beyond a brief acknowledgement of their existence. Instead, Marvel were focused on promoting their exciting new projects, all of which are outlined below.
Fantastic Four and X-Men (no release date)
Starting off slow is the confirmation from Kevin Feige about the existence of the Fantastic Four and Mutants (and therefore the X-Men) within the MCU. Nothing was said regarding whether these characters would have their own film, or would be introduced via cameo in others, but it's clear Disney is eager to use the Marvel characters gained from their acquisition of Fox, even if there's no definite plan as of yet.
Blade (TBA)
One of the most unexpected announcements was that Marvel is doing their own Blade film, with Mahershala Ali as the half-breed vampire hunter. No other details were released, but many comparisons will be made to the popular (and graphic) 2000s films, since Blade is not exactly the biggest character in the comics. It will also open up the MCU to the demonic aspects of its universe. Plus, it further separates the MCU from its Netflix spin-offs, since Ali already played the main villain Cornell 'Cottonmouth' Stokes on Luke Cage – unless, somehow, the two characters are related.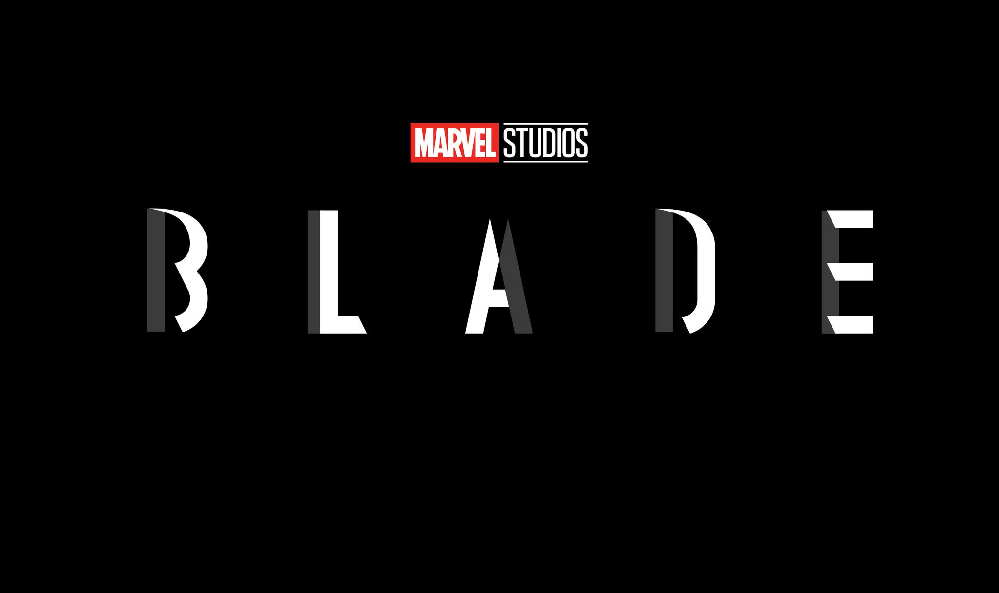 Black Widow (1st May 2020)
What was once the most demanded MCU film now feels a little like an afterthought. The first female superhero film has been done already, so Black Widow will not be able to sell the novelty element, and Scarlett Johansson is wavering in popularity due to her controversial statements on casting. Regardless, Black Widow is the next MCU movie, with footage of its fight scenes shown in Hall H, to be directed by Cate Shortland.
Black Widow will be a prequel – which is obvious if you've seen Endgame – but instead of being set before her appearance in Iron Man 2, it will 'bridge the gap' between Civil War and Infinity War. It seems during this period, someone from Natasha's past will resurface, giving greater insight into her origins – which were hinted at in the first two Avengers films – and likely her initial encounter with Hawkeye in Budapest.
Cast announcements include Rachel Weisz as 'Melina' (I imagine Natasha's mentor in the 'Red Room'), Florence Pugh as Yelena Belova (another Black Widow in the comics) and Daniel Harbour as Red Guardian (essentially a Soviet Captain America – Harbour was also wearing a Cap T-Shirt). The footage also apparently showed Taskmaster, an Avengers supervillain with the ability to copy anyone's fighting style, but his involvement in the rest of the film remains to be seen.
The Falcon and the Winter Soldier (Autumn 2020)
The first of the new Disney+ streaming shows didn't have many announcements, other than it would be set after Endgame, with Anthony Mackie's Sam Wilson taking up the mantle of Captain America, facing off against a returning Daniel Bruhl as Zemo, unseen since Civil War. We haven't seen any of Bucky and Sam's relationship since Civil War either, as they only briefly reunited in Infinity War before being promptly snapped out of existence, so perhaps the show will explore some drama between the two over who gets to wield the shield.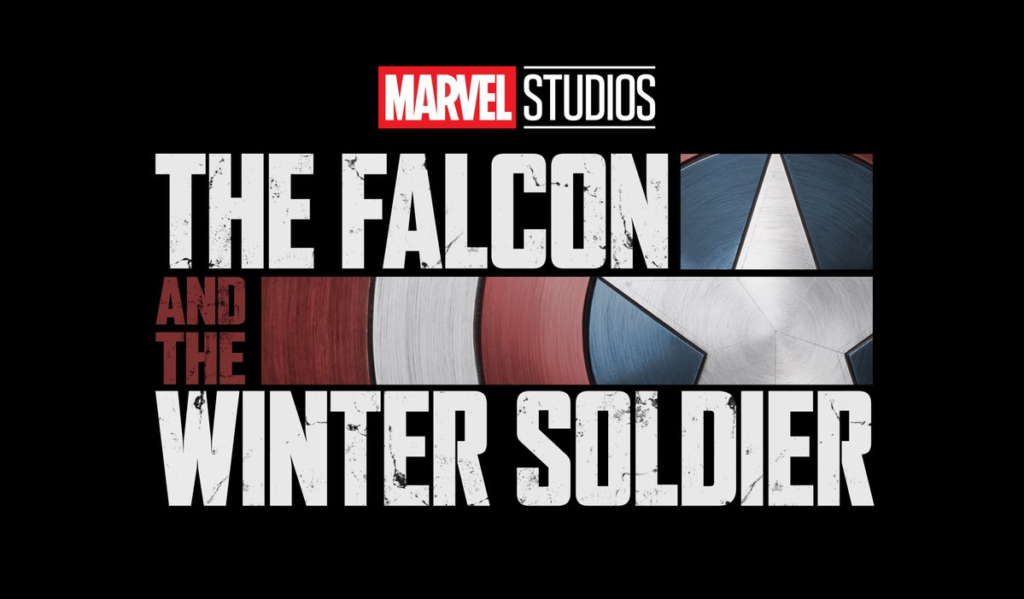 Eternals (6th November 2020)
The Eternals are probably the most obscure MCU characters since Guardians of the Galaxy, but Marvel are compensating with acclaimed director Chloé Zhao (most notably for her 2017 film The Rider) and a heavy-hitting cast of Angelina Jolie, Salma Hayek, Richard Madden, Kumail Nanjiani and Brian Tyree Henry. In the comics, the Eternals are immortal god-like beings created by alien Celestials, who have briefly appeared in the Guardians films (Ego from vol. 2 was a Celestial). It's unclear how similar their film origins will be, but I would highly recommend Neil Gaiman's 2006 Eternals mini-series if you want a head-start.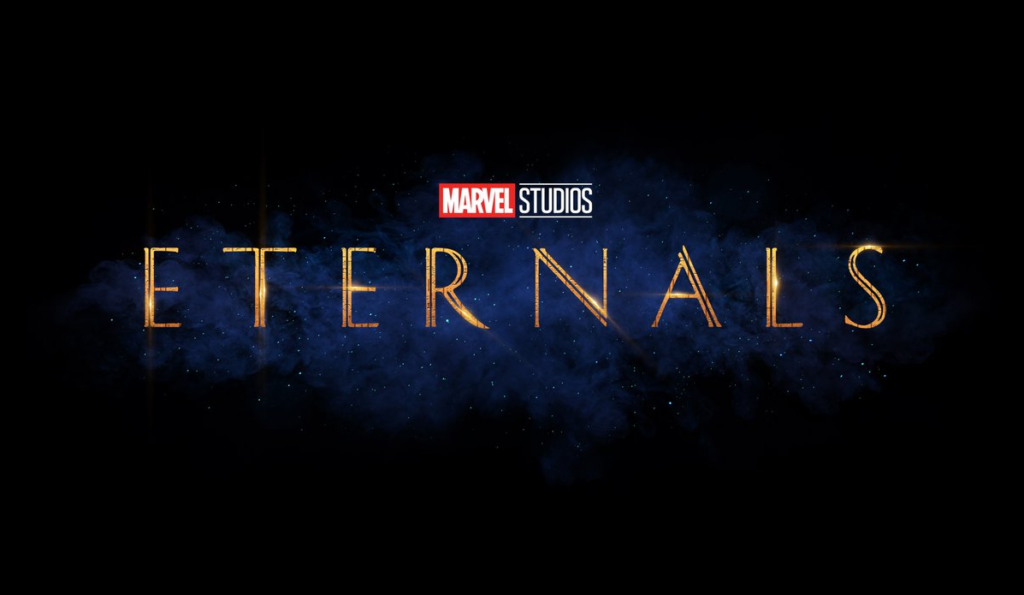 Shang-Chi and the Legend of the Ten Rings (12th February 2021)
Shang-Chi is Marvel's opening for both martial arts (aside from Iron Fist) and Asian representation, but it also connects back to Iron Man 3 given the involvement of the 'real' Mandarin (not the 'fake' Trevor Slattery played by Ben Kingsley in Iron Man 3), this time played by Tony Leung, a stellar Chinese actor perhaps most known for In the Mood for Love. The Canadian actor Simi Liu was confirmed to play Shang-Chi himself, and Awkwafina also has an unnamed role. In the comics, Shang-Chi's father is the iconic (and problematic) villain Fu Manchu, but I suspect the Mandarin will now fill this role.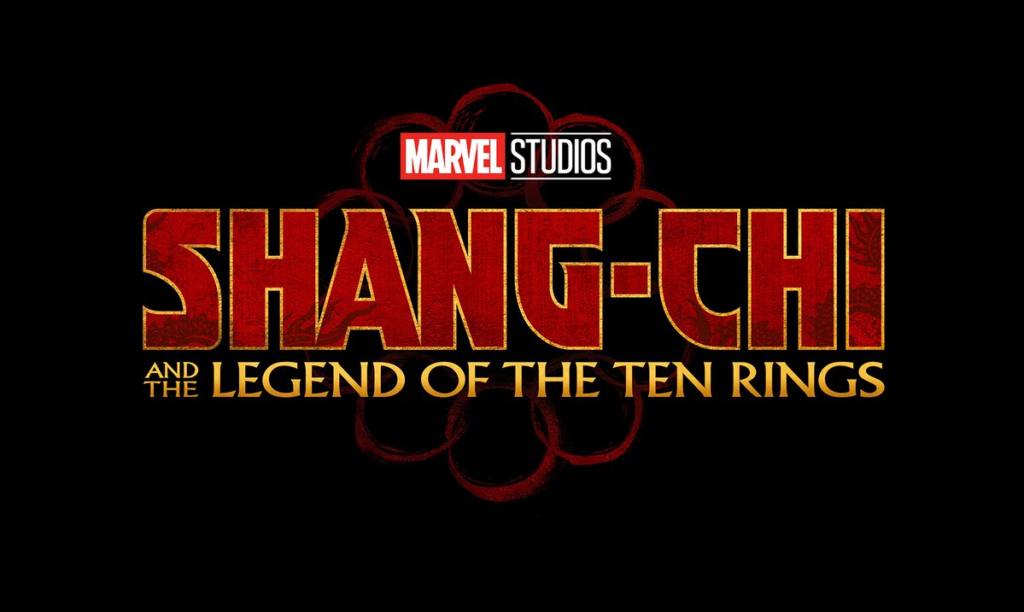 WandaVision (Spring 2021)
The strangely named WandaVision is the next streaming show, which will focus on the relationship between Vision and Scarlet Witch. Details are very scarce for this one, raising questions as to how the show will work given Vision's death in Infinity War. It could be that – like Black Widow – the show is set between Civil War and Infinity War, showcasing the burgeoning relationship that was mostly left off-screen. Or perhaps it's set after Endgame, with Vision being 'rebuilt' and having to relearn his emotions, as has happened in the comics.
A surprising detail given is that Teyonah Paris will play a grown-up Monica Rambeau – last seen as daughter of Carol Danver's best friend Maria Rambeau in Captain Marvel – in the show. In the comics, Monica has superpowers, and was once Captain Marvel herself (although she usually goes by Photon), but how this factors into Wanda and Vision's series remains to be seen.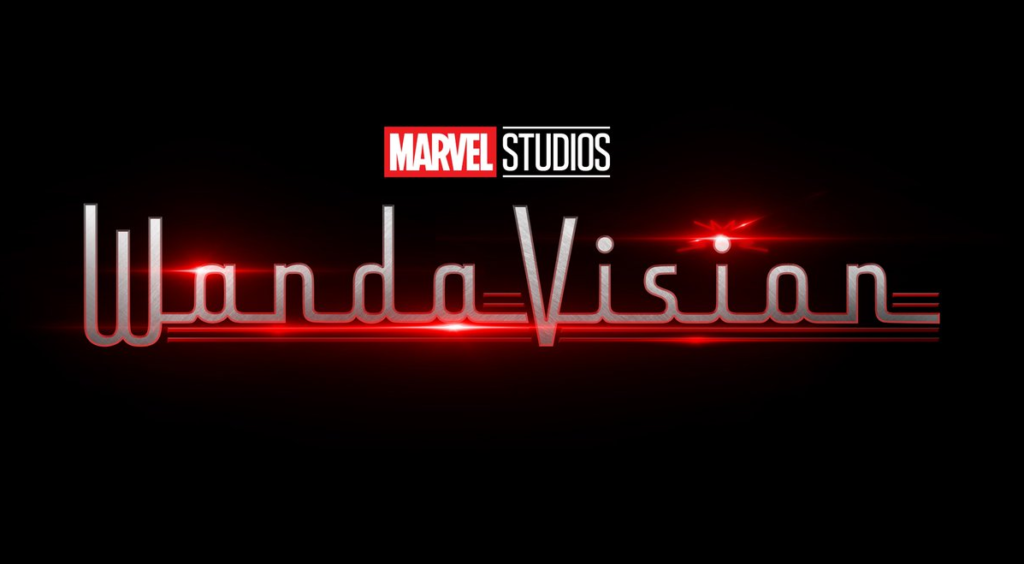 Doctor Strange in the Multiverse of Madness (5th July 2021)
Perhaps the best title of the evening goes to the Doctor Strange sequel. The 'Multiverse' was teased in Spider-Man: Far from Home, but turned out to be a hoax by Mysterio, so it might actually appear in this film. Returning director Scott Derrickson also promised this would be the first "scary" MCU film (though bear in mind he said the same thing about the last one) thanks to supervillain Nightmare. Although not explicitly stated, it's also likely Chiwetel Ejiofor will return as a now-villainous Baron Mordo, alongside Benedict Wong and Rachel McAdams.
However, it was announced that Scarlet Witch would be involved in this sequel, which is unexpected given she and Strange have never interacted in the MCU, but logical given both are concerned with 'magic' (even if in the MCU, Wanda's powers are closer to space-science-experiments). The film will be set after the events of WandaVision, indicating a connectivity between the MCU TV and films that was not previously seen.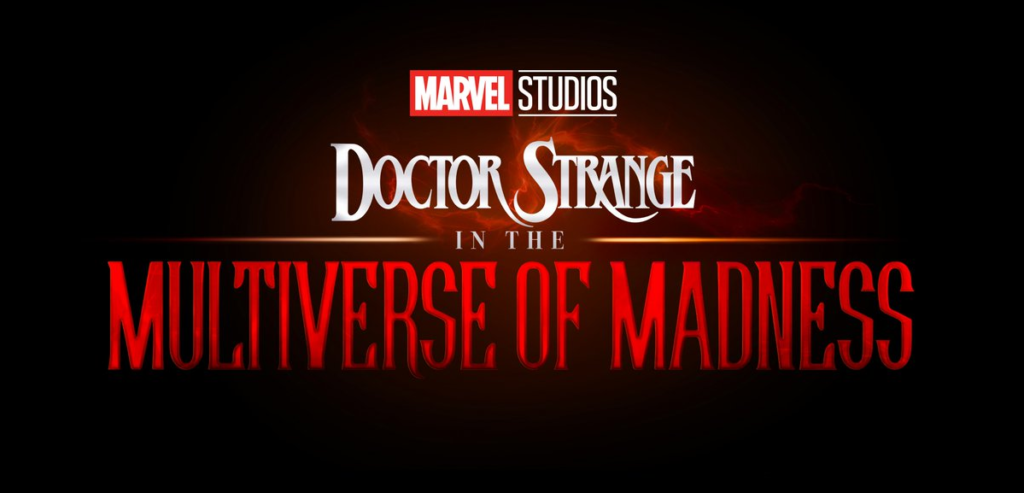 Loki (Spring 2021)
When Loki was killed in Infinity War, Thanos appeared to acknowledge his frequent deaths with "no resurrections this time". In fairness, the new streaming show about Tom Hiddleston's God of Mischief avoids another fake death by being set at the end of the first Avengers, as Loki managed to steal the Space Stone/Tesseract in Endgame's new timeline and escape custody. The show might be set in its own separate timeline, or perhaps the Space Stone will enable Loki to travel to the main MCU one. There have been a few Loki solo series, with Kieron Gillen's Journey into Mystery focusing on his attempted redemption, which would be a good arc for this show to follow.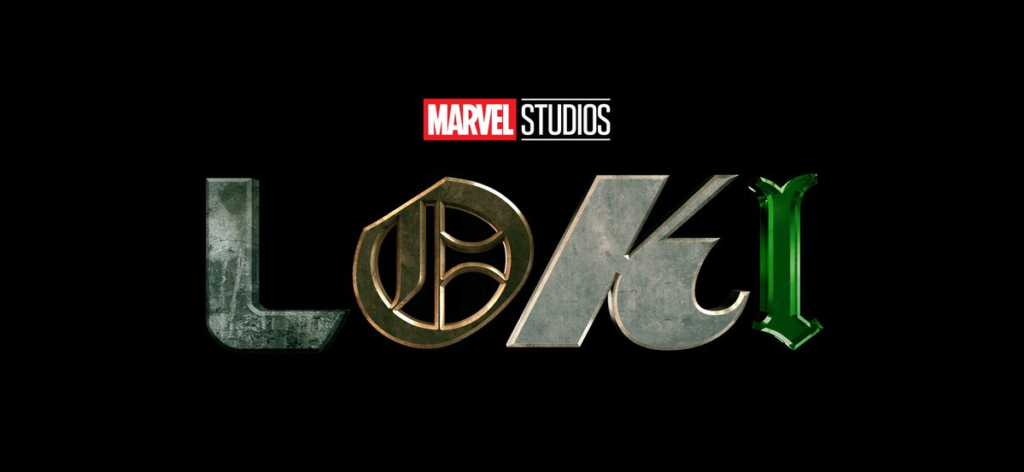 What If… (Summer 2021)
What If… is a popular comic book series that shows an 'alternative reality' around popular characters and stories, such as 'What if Uncle Ben never died?'. It allows for the exploration of different possibilities outside of the main continuity. Disney+'s What If… seems similar, being an animated anthology series with each episode focused on different versions of the MCU. Jeffrey Wright will 'host' the show as the Watcher, a cosmic guardian from the comics, who were briefly shown in Guardians of the Galaxy vol. 2, and many MCU actors will return to lend their voices to the show.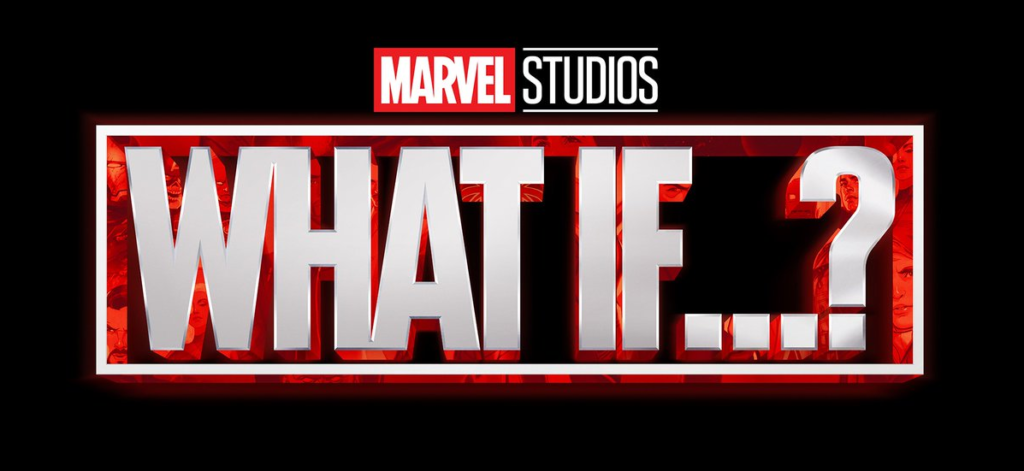 Hawkeye (Autumn 2021)
The logo for Jeremy Renner's Hawkeye show is directly influenced by Matt Fraction and David Aja's legendary and character-defining 2012 series, likely indicating the stylised but street-level approach the Disney+ show will take (sidenote: everyone should read the 2012 run). Heavily featured in that series was Kate Bishop, a female teenaged protégé of Clint Barton, and she was also announced to appear in this TV show, although there was no word on who would be playing her.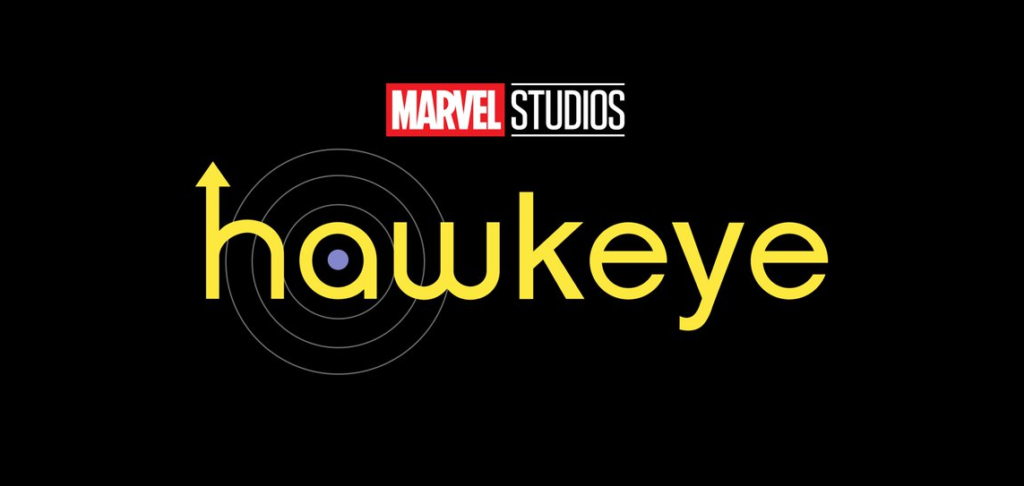 Thor: Love and Thunder (5th November 2021)
Last but not least, the next Thor is unfortunately not called Thour, but Taika Watiti is returning with the pretty sweet subtitle of Love and Thunder, and another badass '80s Rock-style logo. Feige confirmed that the returning Valkyrie (played by Tessa Thompson) will be explicitly Queer in this film, instead of relegated to subtext, searching for her "missing Queen". But the most exciting news was not only that Natalie Portman would be returning the franchise as Jane Foster, but that she would be wielding Mjolnir as a female Thor (a storyline still ongoing in the comics). Given Chris Hemsworth was last seen leaving for space with the Guardians in Endgame, its unclear if he will even be in Love and Thunder, or completely replaced by Portman.