The Sparks Brothers director Edgar Wright and its subjects, Ron and Russell Mael of Sparks, are all having a spectacularly great year: starring Anya Taylor-Joy and Thomasin McKenzie, Wright's highly anticipated psychological thriller Last Night in Soho is set to release this autumn. Also releasing in the coming months is Leos Carax's epic musical Annette, based on an original story and screenplay by the Mael brothers, with music and songs also by Sparks.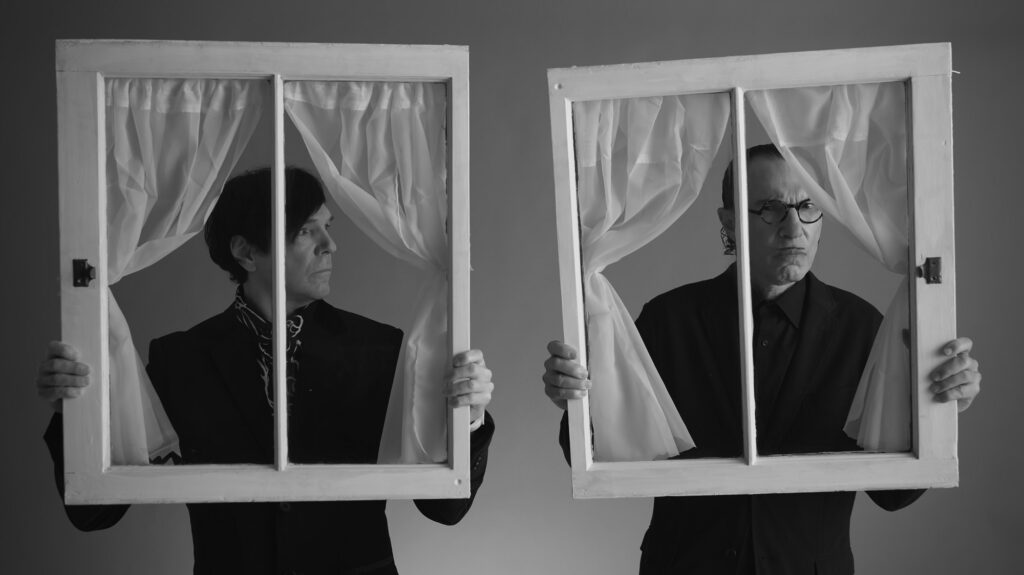 After five decades and twenty-five studio albums, the pop and rock duo Sparks is the subject of this giddy, celebratory homage to the cult band's legacy. At its UK premiere at Sundance London, Outtake had the pleasure of catching up with Edgar Wright and the titular Sparks brothers to discuss the making of this documentary crowd-pleaser.
What inspired you to direct your first music documentary, and to do it on Sparks?
Edgar Wright: As a Sparks fan and a fan of music documentaries, I found myself saying aloud to friends: "Why hasn't somebody done a documentary about Sparks?" and as a fan, being aggrieved on their behalf. So, I guess I willed it into existence! It did take me a while to realise that I was going to be the one to make a documentary about Sparks.
What finally convinced you to have a documentary made about the band?
Russell Mael: And for us, we're just huge fans of Edgar's work so, when the idea was proposed that he do a documentary about the band, we said yes. Whereas in the past, we'd had hesitations, not feeling that the people who had approached us were the right people to make a documentary about the band. We had always thought that our music speaks louder than we do speaking about our music. But when Edgar approached us, we were already such fans and felt that his sensibilities, both visually and narratively, really worked perfectly for telling a Sparks story.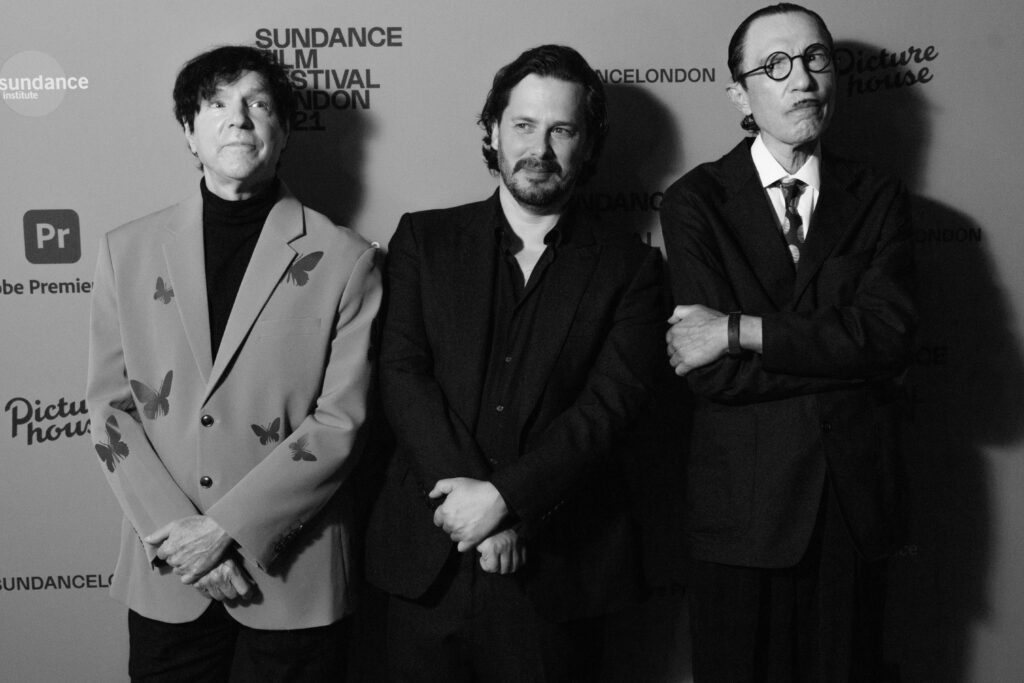 And that was down to Edgar's passion too because the process was a three-year-long journey. To get everybody fired up for that long, we needed to have someone leading the show that's passionate about the project. It was just a joy to make this film as well, and we're over the moon with the end result.
I think the way Edgar framed the whole saga was really appealing to us. One of the things we wanted to stress is that Sparks has a really unusual career arc, and it's not typical of a band who has 25 albums to now be having this sort of resurgence: having a film open the Cannes festival [the upcoming Annette, starring Adam Driver and Marion Cotillard], having a documentary by an amazing director… All that stuff was something that Edgar wanted to stress, that what Sparks is doing now is not consistent with what you'd expect from a band with a long history. For people who don't know the band, hopefully there'll be new converts upon seeing this and, for people who do know the band, they're going to just really love the film.
The documentary includes interviews with some exciting entertainment figures, from Red Hot Chili Peppers' Flea to Mike Myers.
Ron Mael: It was amazing for us because we work in such a closed-off kind of way, so to know that all these people who Edgar interviewed in this documentary were in some way affected by what we were doing, that was really inspiring.
Russell Mael: We were just really excited that the musicians interviewed were from so many genres of music; the juxtaposition from Duran Duran to Sex Pistols, and everything in between, was amazing. And not just musicians, but writers like Neil Gaiman and others analysing album covers… It's really amazing and heart-warming to see the effect that Sparks has had on all these great and creative people.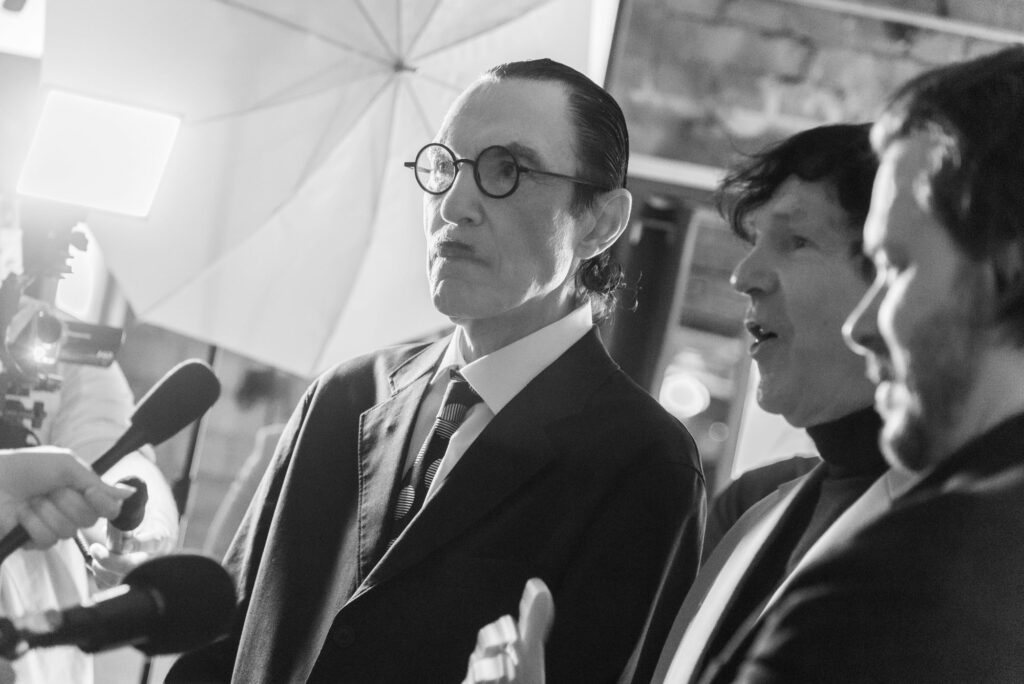 The Sparks Brothers could also introduce Sparks' music to a whole new generation. Was that something you considered while making this?
Edgar Wright: I believe that a lot of music documentaries, even really good ones, sometimes just assume prior knowledge of the subject. And I think that if you want something to be genuinely timeless, then you shouldn't do that; really, this film is both a celebration for existing fans and an introduction for others. That was a really important thing to do because I wanted people who didn't know the band to love them like I do. That was basically my goal for the movie.
Ron Mael: We're really pleased with the fact that the documentary can work on both levels. The one thing we're really happy about is – and maybe it's presumptuous of us – we feel that we share a certain amount of sensibility with Edgar. It was kind of a marriage made in heaven when this all came together.
Russell Mael: A marriage made in heaven, in the platonic sense.
Edgar Wright: Although that could change by the end of the night.
Ron Mael: You never know.
The Sparks Brothers is out now in cinemas.