Mya Taylor is best known for her role in Sean Baker's 2015 critically acclaimed film Tangerine, a performance which made awards history. Taylor became the first openly transgender actress to win a Gotham Independent Film Award, and later the first transgender actress to win an Independent Spirit Award. The very first Academy Awards campaign for openly transgender was also launched for Taylor and her Tangerine co-star Kitana Kiki Rodriguez, supported by Magnolia Pictures and the movie's producers.
More recently, Taylor co-stars in Stage Mother as Cherry, a drag queen performing in a San Francisco club. She stars alongside Jacki Weaver, Lucy Liu, and Adrian Grenier in this warm story of redemption, acceptance, and regret which sees a conservative mother inherit her gay son's drag club. Outtake spoke with the up-and-coming actress about her career thus far and her hopes for the future.
What have you been doing since filming wrapped on Stage Mother?
Since Stage Mother wrapped, I've been preparing for my next big thing. I do a lot of voice lessons and auditions. I also work in the medical field as my day job to keep a consistent income.
What attracted you to the part of Cherry in Stage Mother?
The part of Cherry was important for me to get because it combined my two loves: acting and singing. Also, Cherry is very elegant and classy, and I knew I had just the right stuff to bring her to life.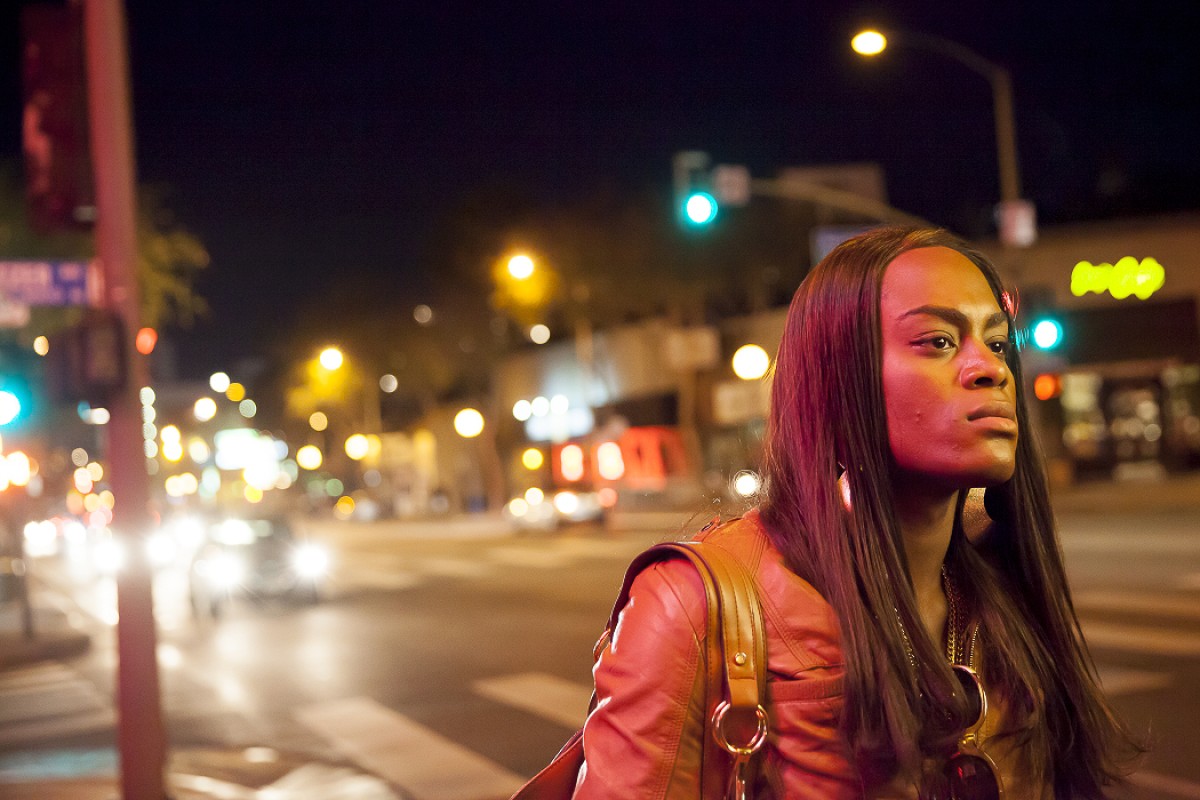 What did preparing for this role involve?
Preparing for this role involved a lot of hours of rehearsal and a lot of therapy for myself because I was so nervous taking on this part, despite being excited. It's something I'd wanted to do for a long time, so I wanted to make sure I was great at the part.
Maybelline's character arc is one of redemption for letting her son down. As someone who's been very open about difficulties you've had in the past with your own family, was being in this film cathartic? Or difficult?
Although I've had similar issues in the past with family, I'm not someone who stays affected by it. What I'm trying to say is that when bad things happen in my life, I don't live with that hanging over my head. It's done and over with. It doesn't follow me. I've trained myself to be like that. I've built up the strength to be like that.
In your opinion, what's the most important thing that Stage Mother contributes to the LGBT+ movie landscape?
Stage Mother shows some of the struggles in the LGBTQ community. Anyone who watches the movie will be made more aware of those. It also shows the beautiful talent that lives within the LGBTQ community. We were given that opportunity to showcase our talents and I am very grateful for that.
It has been a slowly improving road within the film industry to welcome more transgender actors. However, there is still so much more to be done. On that front, what are your hopes for the future?
I hope that other directors follow Thom Fitzgerald's example and look further for talent.
With Sean Baker having approached you to act in Tangerine, is it fair to say you didn't plan on becoming an actress? Yet you have continued a career in filmmaking, so what is it about acting that you value most and keeps you coming back?
Singing and acting is something I was destined to do. I would have broken into the industry somehow, whether I had met Sean or not. I love entertaining. Getting to bring a character alive is so fun. Call me crazy, but it's fun to not be yourself for a few hours.
What is your dream role to take on, or a story you want a part in telling?
My dream role is to be in a horror movie. I've loved those films since I was a kid. I love the thrill and suspense. I'd love to bring that to life.
What advice would you give to LGBTQ+ people aiming to break into the film industry?
Advice for anyone breaking into this industry is to network. You know that you are talented so now you need the connections. It's not about what you know. It's about who you know. Also, don't take no for an answer. Do things on your own terms. Don't be a puppet. It's your life and you are the one being seen by millions of people. So, make sure you are making the final decision, and think smart.
This article was contributed to by Kerry Baptiste.