The Aeronauts is a biographical adventure following fictional daredevil pilot Amelia Rennes (Felicity Jones) and weather scientist James Glaisher (Eddie Redmayne), as they endeavour to fly a balloon higher than anyone in history. Their ambitions lead them to a fight for their survival on this perilous journey.
The Aeronauts director Tom Harper explained how he came upon this story, inspired by true events, at the London Film Festival premiere last month: "The idea came from my cameraman, a guy called George Steel. He had heard a book called 'Falling Upwards' being read on the radio and he said, 'Wouldn't it be amazing if we set a whole film up in the sky? Wouldn't it be such an incredible, cinematic thing?'"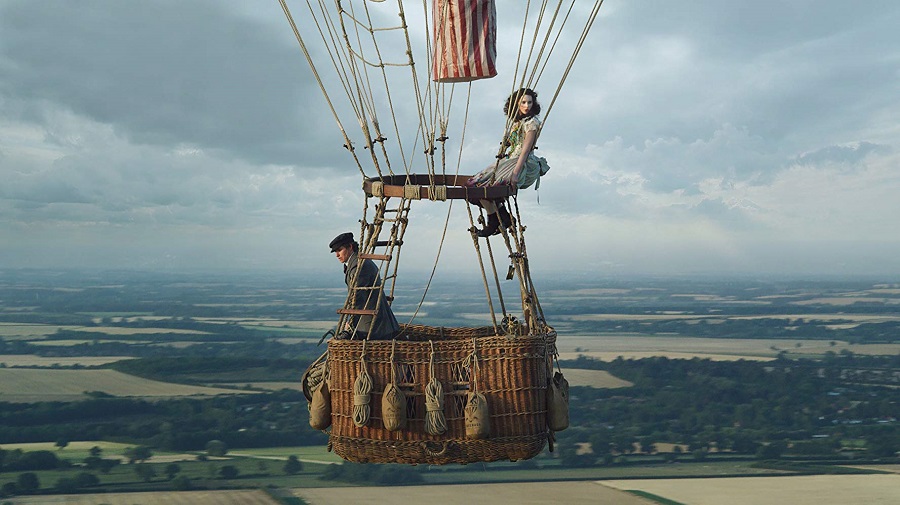 Harper quickly got his hands on this book, along with other "stories about early balloon adventures," and became fascinated with "these incredible Aeronauts going and doing these mad things in balloons." "I could hardly believe that some of these things happened!" he adds.
"Not only was there loads of action and adventure, but it was also quite inspiring the extreme lengths these people went to in order to see the world differently, to fly, to expand our knowledge of the world and to improve our understanding of the weather. Not only was that really inspiring, the action involved was gripping."
It turns out that Eddie Redmayne and Felicity Jones really did in fact go up 2000 ft in a hot air balloon, rather than relying solely on a green screen, something which their director was extremely grateful for. "It was great, they were so up for it and they really put themselves through it," says Harper. "I was so impressed by it, and the film wouldn't have the same quality that it does without them doing it. They are absolute legends."
There were of course times when CGI was requisite, but the director was adamant on doing as many of the scenes 'for real' as possible. "When you're just in a greenroom, it sucks the life out of you. You don't get any smells, or texture, or visual stimulus, so you have to generate that all yourself. It was really important that we did all that we could for real, so that we could draw from that when CGI was the only option." "I was so impressed by it, and the film wouldn't have the same quality that it does without them doing it. They are absolute legends."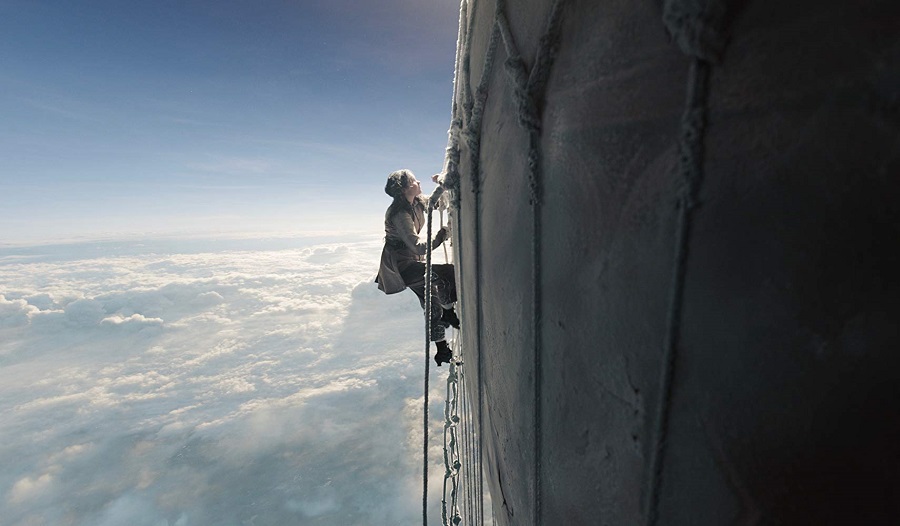 This is Redmayne and Jones' second outing co-starring in a film, having first collaborated on The Theory of Everything in 2014, for which Redmayne took home an Academy Award for Best Actor and Jones received a nomination for Best Actress.
The Aeronauts is certainly a departure from Redmayne's usual roles, particularly when it came to action scenes. He stated that "the most challenging aspect for me was that this film is on such an epic scale, but also an intimate one. You'd jump from a gigantic action sequence to two people in a basket talking, in a matter of minutes."
The actor felt it was crucial to "make sure that we were always coming back to these two characters, and that we were compelled by them. That was probably the most challenging thing. And hopefully we succeeded in doing that."
Harper says on casting the duo that he had "always really admired them, and always really wanted to work with them. When we finished the script, we looked at the parts and came up with a list of actors who would be best suited to the roles. On the top of both lists was Eddie Redmayne and Felicity Jones, and then we thought, 'Oh no, they've just done Theory of Everything, does that mean they won't want to work together again?' But it actually turned out that they had such a great time working together, and they found each other so inspiring that it played in our favour."
The Aeronauts releases November 4th.