The Nightingale by Jennifer Kent, the director who brought us The Babadook, is a thoroughly disturbing and violent revenge story set in 1800s Tasmania. It depicts the journey of a young Irish convict, Clare (Aisling Franciosi) as she has her entire life stripped from her, her family murdered. Overcome by grief and rage, she escapes to hunt down the man responsible (Sam Claflin), seeking revenge for those she lost.
We spoke with Sam about the toll of portraying such a hateful character, and the value of telling such a difficult story.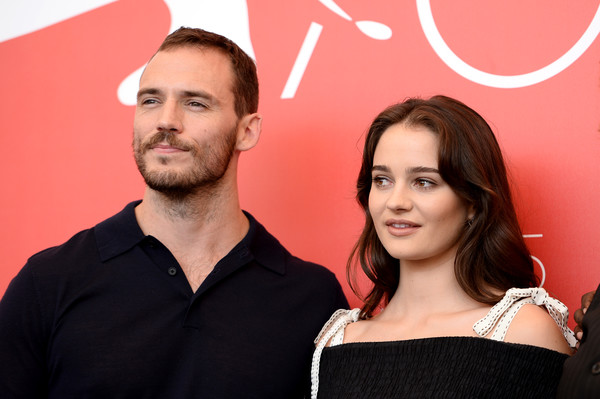 Why did you decide you wanted to be part of this film?
Sam: I think it was the fact that it wasn't the norm, that drew me into it. A lot of the films that I'd done previously – they weren't all light-hearted – but they definitely had an easier in for me. This was definitely one of the most difficult things to jump into, and I had to jump with both feet first. It was a real, difficult experience, but one which I wouldn't change for the world. I think I needed to do that, to know what my boundaries are and how far I want to push myself as an actor.
What was the process like, getting into his head?
Sam: Horrible, honestly, and very upsetting. Very… almost traumatising, at times. I had to do a lot of really horrific reading, some really dark material. That sort of thing, that will change you. It opened my eyes to things that I was completely unaware of, things I hope to never experience, and I hope that no one has to experience it… but I had to go on that journey to just have an inkling of an understanding of what a man like Hawkins would feel and why. I still don't understand it, honestly, because I can't compute it.
And I think that's why I spent so much of the film crying in between takes, because… I remember the director, Jennifer, coming to me constantly to tell me, "You're crying because this isn't you. You don't understand it and it's good that you don't." It moved me. It was incredibly brutal, but an incredibly honest depiction of very violent events. The truth is that a lot of people have to live through that on a daily basis, and don't get to tell the tale. I feel somewhat privileged to have been a part of this.
What did you do to leave that stuff on set?
Sam: We had a fantastic cast and crew, honestly. Jennifer would give us breaks in between certain scenes, in the middle of certain scenes. She'd say, "We need to take a breather" and everyone would go off and cry. No word of a lie. We were all there and going through that experience together and I think, it's because of Jen's guidance and her general atmosphere and casting, that we felt so trusting and at ease with one another. And there's not a stronger bond I've had on a film set. Genuinely, because of what we went through, we had to go on that journey together.
The Nightingale releases in the US August 2nd; a UK release has yet to be announced.