Balance, Not Symmetry stars Laura Harrier (Spider-Man: Homecoming, Blackkklansman) as a Glasgow School of Art student who has her life thrown out of tilt by her father's death. Encouraged by her best friend Hannah (Bria Vinaite, The Florida Project), she decides to return to school and complete her studies, leaving behind her grieving mother (Kate Dickie).
The film is directed by Jamie Adams, who wrote the story in conjunction with renowned Scottish band Biffy Clyro's frontman, Simon Neil. The band also wrote the soundtrack album, comprising of seventeen original songs created specifically for the film.
We sat down with the film's stars and upcoming actresses, Laura and Bria, to talk about their careers and their newest project.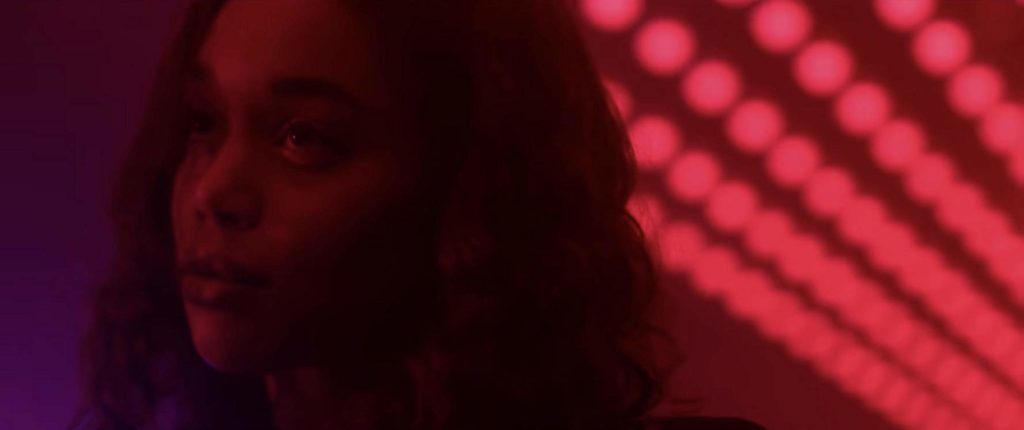 How did you both get involved in this feature?
Laura: Jamie reached out to both of us. He reached out and offered me the part, and I was interested because I'd never been part of a film so rooted in improv, and it felt like a whole new kind of filmmaking. And it was also great to be able to experience that with my friend. I think it would have been very difficult for us to create this relationship just from scratch; but I already knew Bria, and that was another reason to get involved.
Bria: I liked that it wasn't a typical situation, and being able to work with my friend while also creating these characters together, having those conversations about who they are, was really fun. We got to play around a lot.
How long had you guys known each other?
Laura: We did a shoot together…
Bria: It was on Valentine's Day, I'll never forget that.
Laura: We didn't know each other well, but we hang out a couple times and did that shoot together, and became good friends.
With improv, was some of the friendship between your characters drawn from your friendship in real life?
Bria: For sure. I think we had conversations before each scene about why we were doing the things we were doing, and what they were leading to. I feel like knowing your character's purpose in each scene is helpful, so we definitely had a lot of those discussions.
Laura: I mean, doing a film without scripted dialogue, we had to create these backstories and figure out where we were coming from. But it was fun to create those outlines and be able to play with them, and sort of guide them.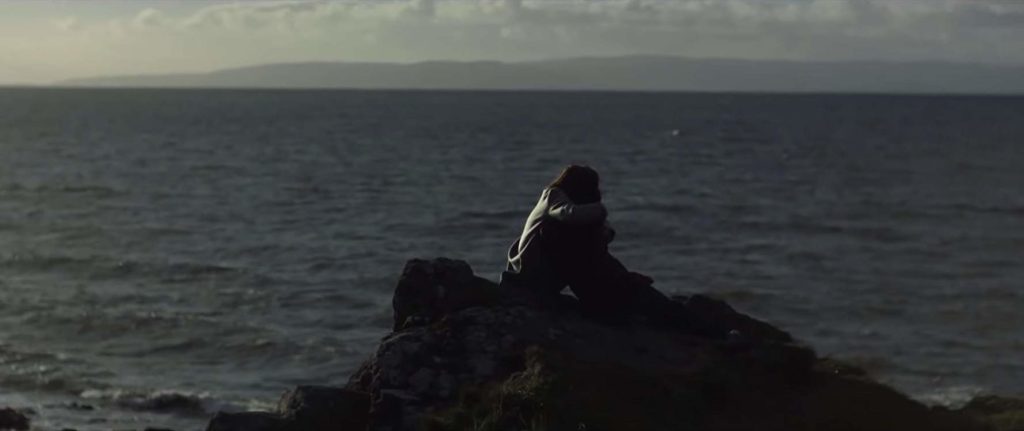 Did you find doing improv difficult?
Bria: There were definitely scenes that were challenging in that way, but it was really interesting because it was our take on the characters. No matter how many conversations you have, everyone still has their own perspective, so that was really fun. There were a lot of really good scenes.
Laura: It was challenging, but that was why I wanted to do it. It was a creative challenge and something I'd never done before. And I wouldn't want to make every movie like this, but I wanted to challenge myself and do something new.
Do you find yourself feeling more protective of this role because you had such an input in creating the character?
Laura: I don't know about protective… I feel like even though it was improv-ing, I don't feel like I was playing myself. So it doesn't seem like too sacred a role. It was definitely acting.
The city of Glasgow has such an important role in the film, was it your first time there?
Bria: Yes! It was very beautiful… freezing, but very beautiful. We just got to run around and explore a bunch of places, and eat in a bunch of restaurants. And we also stayed in the Grand Central Hotel, the train station one… and I didn't know this, but the New York one is based on the Glasgow one.
I didn't know that!
Laura: Me neither!
Bria: It's really cool! They literally told me that as I was checking in. Now we all know! But yeah, it definitely was very beautiful.
Did you have a hand in creating the artwork?
Laura: We had an amazing art department; with Anutia Ryan, it was cool between us because Anutia would start these paintings and I'd get to finish them. It was this awesome creative collaboration between the two of us. We talked a lot about references and another artists, and elements of design, and we wanted to create a specific style together that fit the character. I did get to throw paint though!
I feel like a lot of the film is about using art as a means of communication between an individual and the world. You've both recently had your breakout roles – both Blackkklansman and The Florida Project are quite overtly political – are you finding that your art and filmmaking are a form of activism or communication?

Bria: For me with The Florida Project, it just happened like that, but what it did teach me is how important it is to feel connected to a role. I think that it just makes the performance and everything else so much more impactful when you have people to share that story with.
Laura: For me it is a conscious decision, but I also don't feel like every role I take on needs to be an activism role. I think it's important to balance, to say something with your art. I want to spread a message and change people's minds, but I'd never call myself an activist… you are saying something, or holding up a mirror to the world.
Would you go into writing or directing?
Laura: Absolutely. She's already there! [pointing to Bria]
Bria: I'm writing my own show right now, it's going to be an animated series; and it's been really interesting to not only be part of the cast in that show, but to also be the creator, the producer, everything in between. I just think it's really important for more women to have these roles, because it shouldn't be so hard for me to walk into a room and be assertive about what I want, when men don't take any woman seriously. When more women are in these spaces, I just feel like that opens the doors for a younger generation of women to create things and to be in positions of power, and that's what I want to do. I don't just want to act, I want to produce, create.
Laura: We've got to be in charge of our own stories. It's not just representation in front of the camera, but behind. Writing, directing, creating, that's how different people's stories get told.
Which is arguably the hardest one to change, because it's less visible.
Laura: Exactly… with Jamie, we had so much input into what we were saying and what was happening, so it didn't feel like someone else's words coming out of my mouth.
And you've both risen up in the industry at a fascinating time for growing female representation.
Laura: We came during this big change. We're super grateful to these badass women who came before us, and who really had to push to get their voices heard and get representation, and to not be seen as objects on screen. We're lucky to come at a time when there are a lot more women's stories being told. There's also a lot left to do.
Bria: I also feel like I'm really grateful about women not only speaking out about things, but also not stopping to talk about it. I think this time, they're not going to stop until there is lasting change. We just have to keep pushing and fighting. So many women have carved out this path for us, so that we can speak very loudly about these things.
Finally, what projects can we look forward to from the both of you? Obviously Bria, you've mentioned your animated series, which is called…?
Bria: I can't give up the name yet, but the cast is so good. I've never worked harder on anything in my entire life, and it's very important for me – it talks a lot about mental health. It's a comedy, but it's a very different kind of comedy that's not self-deprecating or mean, or anything, and I feel like that's what the world needs.
Laura: I have a film called BIOS, with Tom Hanks. And I'm about to start shooting Theodore Melfi's new film, who did Hidden Figures and St Vincent, so that's exciting.
Balance, Not Symmetry is released in selected cinemas on 2 August. Special preview screenings on 1 August will feature a Biffy Clyro acoustic set. More info here.